Here is a problem that I recently encountered where all pictures that I would take with my Galaxy S10 Camera would save as Motion Photo.
When you look at these picture files you would see the option to view Motion Photo which would then Play like a Video or more like a GIF as there was no sound.
If like me this is happening to you and you did not enable this feature and it simply started happening out of the blue you may have no clue as to how to solve it.
This guide give you all you need to go about fixing this problem.
The Issue:
All your Pictures taken by the camera automatically save as Motion Photo. The motion photo all show: View Motion Photo and don't behave like a single pictures as you want or intended to take.
The new files play like a GIF or sequence of pictures. You may have noticed the change after your kids or someone was using your phone and the camera.
Video Tutorial:
Watch the following video to see what to do in order to fix this problem.
How to Fix this Problem?
This applies to Android 10 on the Galaxy S10,S10+ or other similar devices.
1.Go ahead and launch the camera.
2.Look for the icon that looks like a square with a triangle to the upper right of the screen seen below in the picture.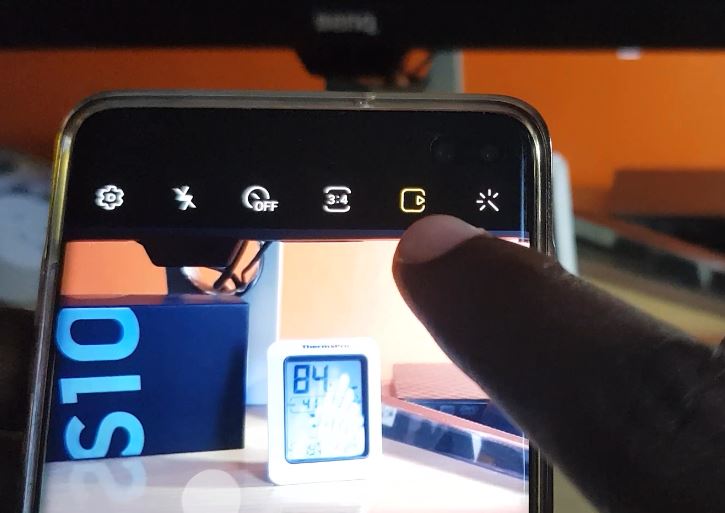 3.Tap the icon and make sure the Camera is in Photo Mode (As seen in the picture), look at the top of the screen of the camera its the second to last icon shown.
4.You should see a message flash that says Motion Photo is off. That's it pictures you now take will be taken as normal pictures.
Most likely someone enable the feature without knowing it on your device. I have also noticed the Motion Photo is no longer in settings as of the Android 10 update.
What do you think
How well did we do? Please share your thoughts below in the comments as it relates to Pictures being Saved as Motion Photo Galaxy S10. Also check out our other posts related to this and similar topics.