So if you have ever tried to install a App on the iPhone 11 or any other iPhone such as the iPhone X or iPhone XS. You will realize they all bring up a splash screen each time that asks that you to Double-Click to install by clicking the side button.
Now confirming with the side button is meant as a security feature to prevent unauthorized purchased but it can be disabled for free Apps or in general if you want.
Why Disable this Feature?
You may in some cases need to disable this feature as you are really annoyed with the feature. Don't need it as you only download free Apps and don't have a associated credit card so no need for it.
Otherwise you may simply want it off as you already have the main lock and don't need the extra layer of security. Whatever the reason I will show you how to disable the feature.
Video Tutorial
Watch the Video to see how to do this or continue reading below to see the written version of this.
How to Disable Double-Click to install?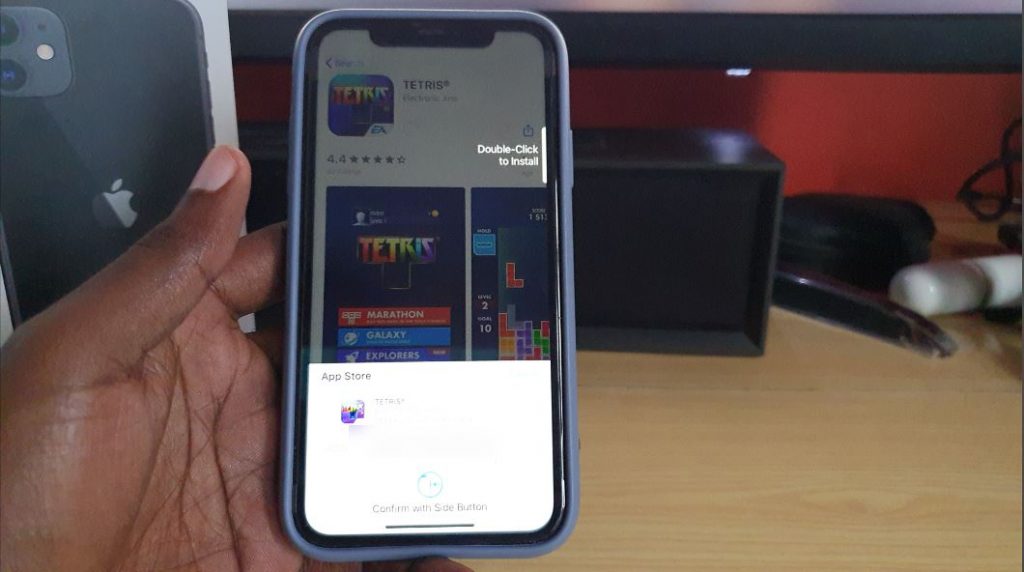 To disable Double Click to install or Confirm with side button simply:
1.Go to settings.
2.Next go to Face ID & Passcode, enter your password.
3. Under Use Face ID for and disable iTunes & App Store.
4.Go back to settings and then iTunes & App Store. You should see Password settings just beneath your Apple ID email at the top of the screen select it (The setting only shows up when the above is done).
On the next screen under Free download disable require Password. Above that you can leave the settings for Purchases on Always require for the password unless you don't want it that way.
5.From here go and download your App, it may ask for your Apple ID password once more (Only once more).
If you want you can go back and re-enable the Face ID if you don't want to have it ask for it on Paid app purchase or keep it asking for your Apple ID password, the choice is yours. That's it guys.
Before Leaving
As always please take the time and share this post. Please also comment below and check out our other articles we have plenty for you to see.
Continue Reading we have even more Tips for you: