Today we will be looking at how to fix the error : The Device is Unreachable on iPhone when transferring files to Windows. This error is very similar to this issue seen here.
Otherwise if you are getting this exact problem this is what you can do to fix it and have your files transfer as they should.
The Error
The error itself indicating : The Device is Unreachable. Happens after connecting your device to a Windows PC and makes transferring files impossible. These files may be Pictures or videos.
The error will pop-up each time you attempt to transfer a file over to your PC.
Video Tutorial:
Watch the video tutorial to see how to fix this error.
How to Fix the Error?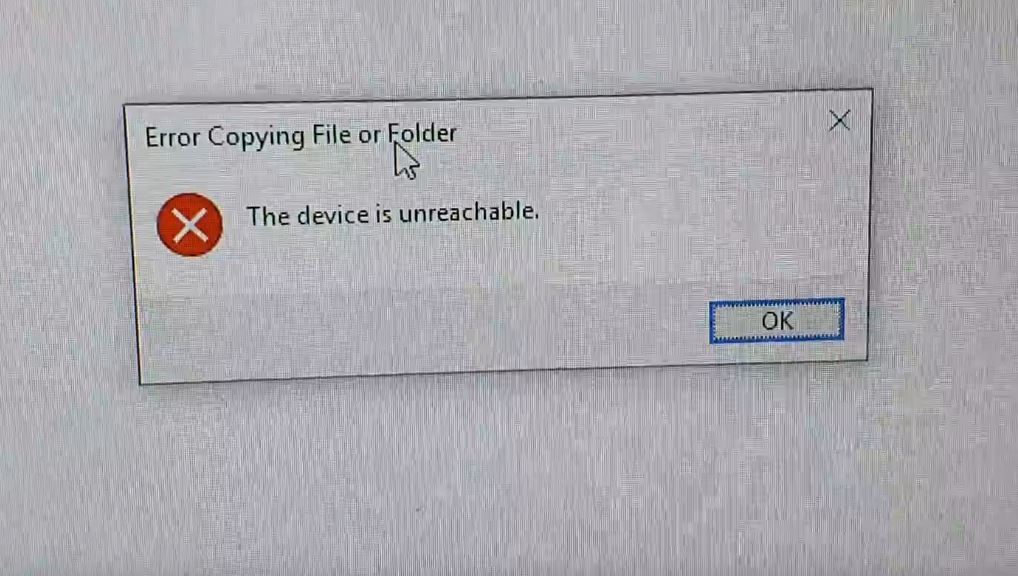 1.Go to your iPhone, settings, Photos and go all the way to the bottom and look for the section: Transfer to Mac or PC. Now change from Automatic to Keep Originals. Try copying the file again.
2.Make sure all settings under Photos is on especially iCloud Photos and optimise iPhone Storage is selected. Try copying again and if that fails switch to: Download and keep Originals. Now try coping the file again.
3.Also you may need to reboot your PC and iPhone. Its also a good idea to disconnect and reconnect after every settings change above before checking to see if it fixed.
4.Check your Cable and make shore you are using the original that came with the phone, also try switching USB ports USB 3.0 or faster ports would be best. Also only transfer one file at a time especially for big files.
5.If all else fails then you may need to backup your iPhone and do a Reset.
One more thing
So that's it please do me a favor and share this article with some friends. I would love your input so do so in the comments below. I would also love if you would see our other content as well.
Continue Reading we have even more Tips for you: