So you want to use iMessage and you try to activate the feature as shown in my previous tutorial. But now you ware seeing: iMessage Waiting for Activation error.
A sad day in deed, but guess what as it relates to to the error? it can be easily fixed with this guide in hand.
If this works for you then share the guide and I would be happy in taking the time to put the guide together.
What doe the Error mean?
The message or error simply mean that the feature could not be activated. Waiting will not work as in most cases it can stay on screen indefinitely.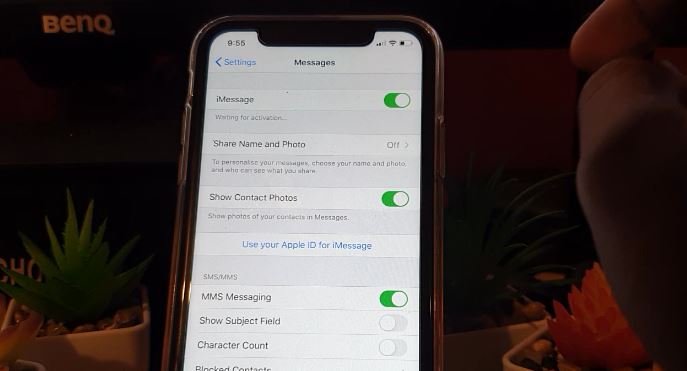 So if it does not disappear within a few minutes then you my friend have a issue.
Video Guide:
Video guides are always better to walk you through the process. I have one for you below and you can always subscribe if you like the content.
How to Fix this Problem:
Try all the following until the Waiting for Activation error disappears.
1.Place your iPhone in Airplane mode, wait 30 seconds and then turn off .
2.Check date and time and make sure its correct. Go to settings, general,Date & Time.Set the time manually or set it to automatically. Try both and see if one works.
Also make sure that your time Zone is set correctly.
3.Go to Settings, General and Reset. From here and choose: Reset Network settings. This is very cool as it will not erase any of your data. You may however have to reconnect to your WiFi later.
4.Check WiFi and make sure that you are getting good signal.Also its a good idea to switch to another network such as trying to use mobile data or a totally different WiFi all together.
5.Update your smartphone to the latest software version that's available.Go to settings, General, Software update. If there is a update then update.
6.Contact your Network carrier and have them look into the issue as there might be something they can do from their side. Also contacting Apple may help in solving this problem.
7. As a last resort if all else fails then do a complete Reset. The option can be found under settings, General, reset (Do a backup before doing this) . Simply erase all content and settings.
If you have anything to add to this guide please use the comments and take care until next article.
Continue Reading we have even more Tips for you: