This guide will show you How to enable or disable Airdrop on iPhone 11,iPhone 11 Pro and iPhone 11 Pro Max. You can also learn how to limit the feature to those in your contacts.
So follow along as I show you just how to do this on the latest iPhone or any iPhone or Apple device on iOS 13.
What devices does this apply to?
This applies to any Apple device running iOS 13. This includes iPhone 11, iPhone 11 Pro, iPhone 11 Pro Max, iPhone X, iPhone 8,iPhone 7 and so on.
Video Tutorial:
Watch the following video to see how it all done step by step.
How to Enable or Disable Airdrop?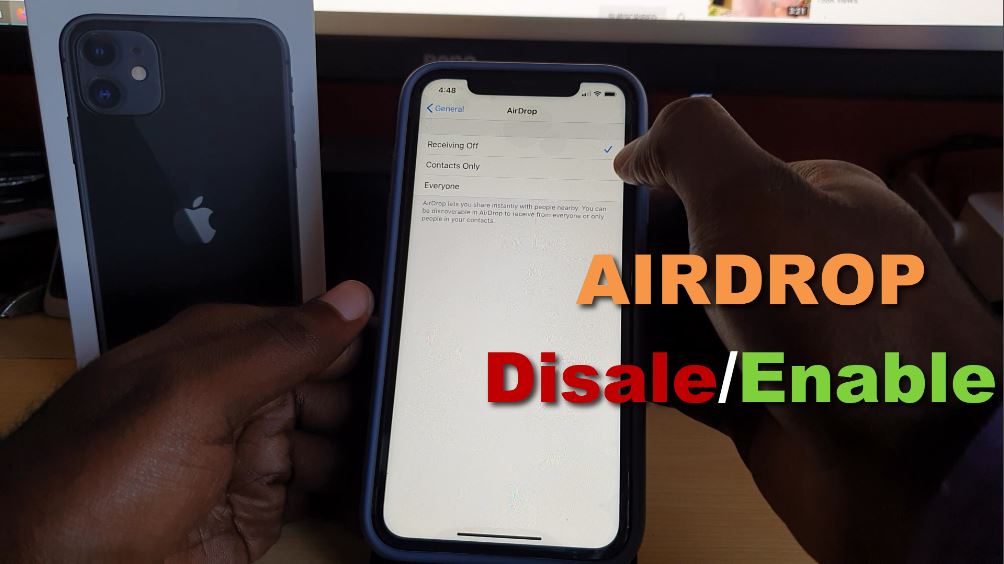 1.Go ahead and go to settings.
2.Next go to General.
3.Finally select: AirDrop.
4.from the next menu you can select to turn off the feature, limit it to contacts only or Allow everyone. when finished simply close the screen or go back.
Before you Go
Before you go please share this guide and comment below sharing your thoughts on this feature.Please also take to look around the website and check out even more content.
Continue Reading we have even more Tips for you: