This is my review of the Vebach C10s 10W Fast Wireless Charger. Thank the team over at Vebach for sending this product for review its really appreciated.
I want to just say that its always great to review a new piece of Technology such as this product. Looking forward to getting to know this product and answer any questions you may have. So lets get started.
What Inside the Box?
Inside Box is the user manual, welcome card, USB Cable (Micro), The Wireless Charger. The Box and presentation was really on point and well put together.
The Exterior of the Box is white with the product Description on the back. You also get a cleaning cloth which is a great touch for cleaning the glossy surface of the wireless charger. .
Product Specifications:
This product is is the Vebach C10s 10W Fast Wireless Charger. The model is the C10s that's weighs 178g and works with all Qi-compatible devices including the latest iPhone (7.5 w) and Samsung phones (10 W) among others.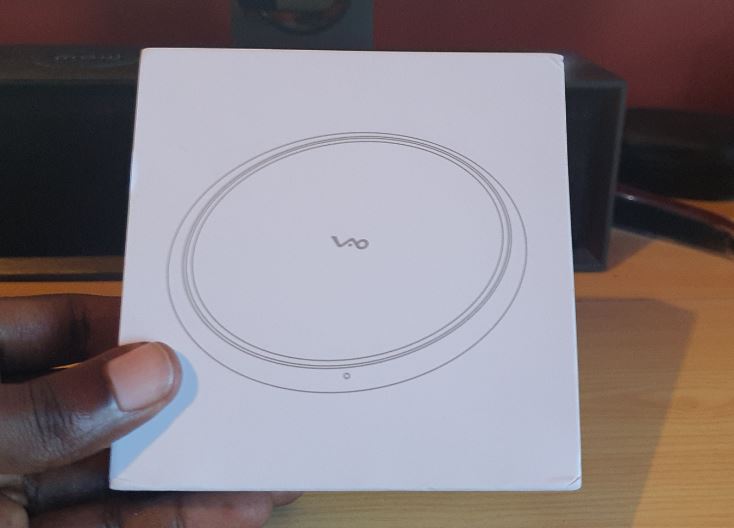 This product can work with any smartphone or device that supports the Qi standard for wireless charging. The Aluminum Metal Frame and mirror effect panel design gives for nice and premium look.
Designed with Multifunctional intelligent protect technology which provides temperature control, surge protection, short-circuit protection and foreign object detection for your smart phone and its safety. Also works with your case on your phone.
Video Review:
Watch the Video review to see the the product unboxing and my thoughts on this product.
My thoughts on this product:
I love that the Vebach C10s 10W Fast Wireless Charger has all the features that makes this a premium product. I first love that this is a sturdy product that's built from solid metal and not plastic. You do feel that as you remove it from the box which is very nice.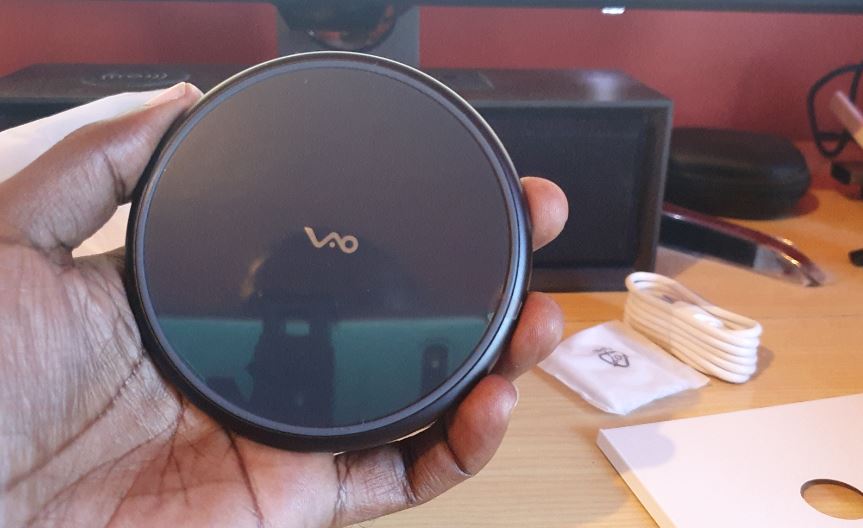 I love the presentation out the box and attention to detail. I tried both my Samsung Galaxy Smartphones and iPhone which work right of the bat. They were instantly detected and started to charge. Best part one had a slim fit case and the other a relatively thick case.
I really love the glossy look of the charge surface and only wished it had some lights to really set this thing off for use in the dark and as a charge indicator.
You get all the accessories you need and more in the box. There are three colors to choose from which includes Silver, Black and Gold. I got the black version.
Buy it Now:
You can purchase this Wireless Charger here.
Why Get this Product:
1.Great build Quality with Great materials such as Aluminum for a premium look and quality.
2.Charges your devices fast.
3.Wide range of support from Samsung and Apple Smartphones.
4.Works even with your case on.
5.Very Portable.
6.Great Price.
7.Designed with Safety features to protect your phone.
Why Skip this?
1.Wish it had lights or charge indicator when devices connected.
2.Surface can become a fingerprint magnet. Does come with a cleaning cloth though and when clean really looks great and premium.
Conclusion
This Wireless Charging Pad simply works and does so very well even through thick cases. Its very convenient and charges efficiently doing so while looking really good.
The manufacturers take pride in there product and have developed a very nice charging pad. They are rightfully so proud of their product as its a solid device that I can recommend that you buy.