This guide will walk you through the process of How to Delete Snapchat account. This guide was written with the latest version of Snapchat in mind.
So if you wish to learn how to delete your account you have come to the rite place. This guide will give you what to do step by step.
Why do this?
This is great if you no longer want your Snapchat account and want to be rid of it. This is the official way to completely 100% delete your account and everything associated with it.
What devices does this apply to?
This works with both the Apple devices such as the iPhone and Android devices such as the Samsung Galaxy. So you should not have any issues with most devices.
How to Delete your Snapchat account?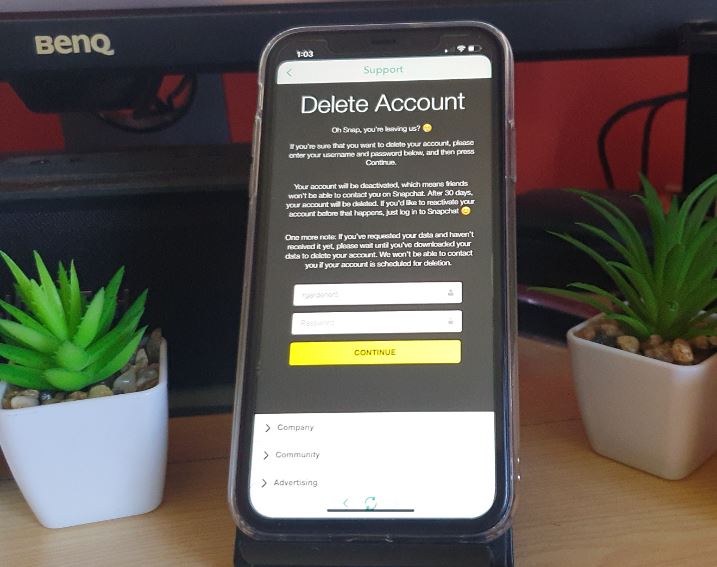 1.Go ahead and launch Whatsapp and make sure you are connected to the internet.
2.Go to Discovery lower right and then click your user profile icon in the upper left.
3.Click the settings gear icon in the top right hand corner.
4. Scroll down to the support section and click on: I need help.
5.Now scroll down and select: My Account & Security and tap: Account information.
6.Select Delete my account.Now under :How to delete your Snapchat account select in the first line: Account portal.
From here enter your user name and password and hit continue. Please not that as indicated your account is first deactivated for 30 days and then deleted after this.
Before you Go
You know the drill as it relates to this part, please share this with friends, comment below and check out more of our content here on the blog.
Continue Reading we have even more Tips for you: