Apps constantly refreshing in the background while you are on cellular or mobile data can eat up your data quickly. By learning How to Stop Background App Refresh on iPhone you will be able to save a lot of data.
The background app refresh setting can be set to only work on WiFi were you don't have to worry as it unlimited.
So follow along as I show you what to do step by step. Do note this will work for any iPhone or other Apple device with a similar setup. This was written with iOS 13 in mind.
Video Tutorial:
Watch my video tutorial for a step by step detailed walk though of the process.
How to Turn off or on Background App Refresh?
1.Go ahead and go to settings.
2.Next select General under settings.
3.Now look for and select Background App Refresh.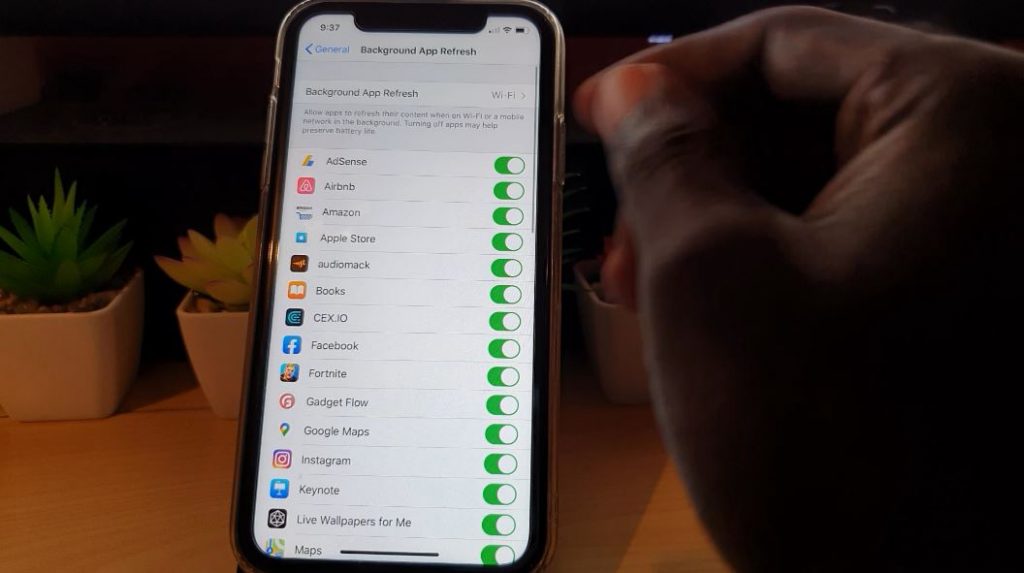 4.Now from the list you can specifically disable background App refresh for a App.
Or
At the top of the screen where it says Background App refresh either turn the feature off or do as I do and set it to Wi-Fi. This way it will only refresh on Wi-Fi which is the better option.
Now when you are on Mobile data Apps will only refresh when you manually launch them which will significantly save on data.
Make sure you also check out Stop Photos uploading to iCloud on Mobile data
You know what to do
Go ahead and please share this article, comment below and do check out some more articles over on the blog. See you in the next article.
Continue Reading we have even more Tips for you: