So I had a very peculiar situation recently where I got logged out of TikTok as I had done a well needed reset of my phone and then I needed to sign in again in order to keep enjoying the TikTok service as usual.

I entered the password and email, did the test given to prove I was human and then I was I sent a code on my phone a Six digit code which I entered correctly.

I was then given the message: ! You are visiting our service too frequently.
Strange thing was I was not using the service more than normal. I had not received any warnings before and now I couldn't sign in and being given the strange message.

Next I was told that my password or user name was wrong which it was not.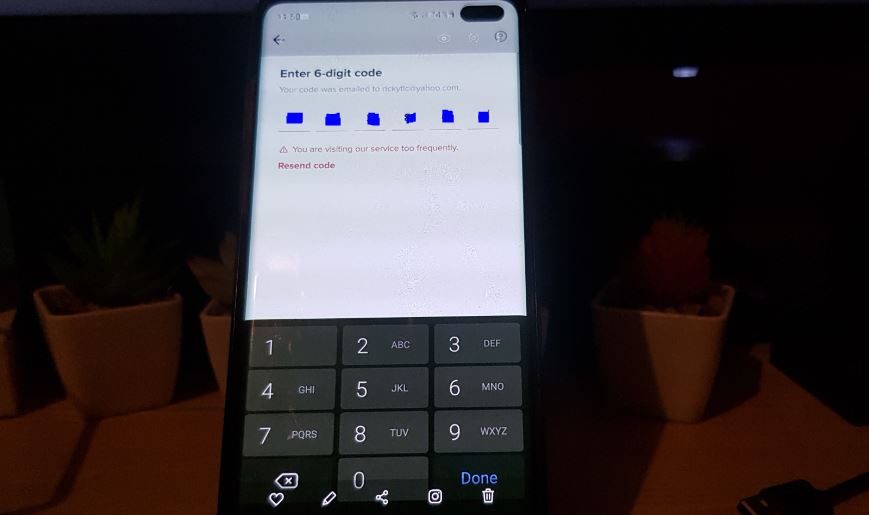 Also I would normally be able to use TikTok without signing in but now no matter what I did I was pestered by the sign in screen and I was unable to leave the sign in page or browse TikTok without signing in.
This is by far one of the weirdest thing I ever encountered with a App and I was able to access my account again as I show you below in case you are in the same or similar situation.
How I regained Access to my TikTok Account despite the above problems
1.Make sure you are not using a VPN or other such service. Disable it and try to login if you are.
2.Switch to another Internet connection and it may help for getting back into your account.
3.This is what worked for me, I used a iPhone which is my secondary phone from my Android and I was able to log back into my account. The same password and user name which I was told was wrong before worked fine.
Do note that even with a second device I was told it was a wrong password or user but after several tries and breaks I was let back in or was able to login.
4.You can also try clearing the cache of the TikTok app, in my case this did not work along with uninstalling on Android. TikTok kept on trapping me at the sign in portal.
5.You can also when stuck on the login portal click the question Mark upper right. Click on other,still have a problem and explain your issue in the contact form to a admin. Be detailed as possible and they may be able to help. When finished click Report and you will have to wait and try again as they wont contact you directly but they might fix something on their end that will allow you you login again.
Video Guide:
Watch my Video Guide and see what you can do to fix this issue or continue reading the written version.
Things to do when you get back into your account
Make sure to associate your phone number to your account and also link your Instagram and so in the future if you are not able to login then go ahead and you can use your Instagram that's associated to your account.This way you have multiple ways of getting into your account conveniently.
To link your Instagram go to your profile, edit profile and add your profile.You can also go to settings, Manage Accounts, Then Verify your Email or change the ones that's there in case it not working to a new one. You will also notice the option here to varefy or change your number as well.
Why Did this Happen:
Based on what I have seen it may be a number of things that causes this problem. It may be one a situation with your ISP and how the
Internet is setup. Seems TikTik does not like certain internet setups and the security protocol with signing in may cause issues as you try to sign into your account under certain situations.

It may also be a bug, who knows. The reason for this guess is that the way using a new device and connection to try and sign in may be your only hope and you may not get through on your first try.

I also found out that when I was being told that my password and user was wrong that I was able to on another device be able to find my account that did exist with the exact same user name.
Before You Go
Before You Go Please share your experience with this issue now and let me know if the tips above were able to solve your problem or lead you to a solution.
The tips you provide may help others as well so please take the time to comment below. Thanks for stopping bye my friend.
Continue Reading we have even more Tips for you: