I will be showing you How to restore or set the default cool Samsung Galaxy A51 Bubble Lockscreen Animation or screensaver that comes as the default setup.
In cases where you change something or set a new Wallpaper or lock screen wallpaper and now the Cool Bubble like animated lock screen is gone and you want it back.
I personally love the Samsung Galaxy A51 very cool Bubble screen saver it so unique and looks really good.

It easy to disable the lock screen animated bubble wallpaper and have it disappear and have no clue how to set it once again.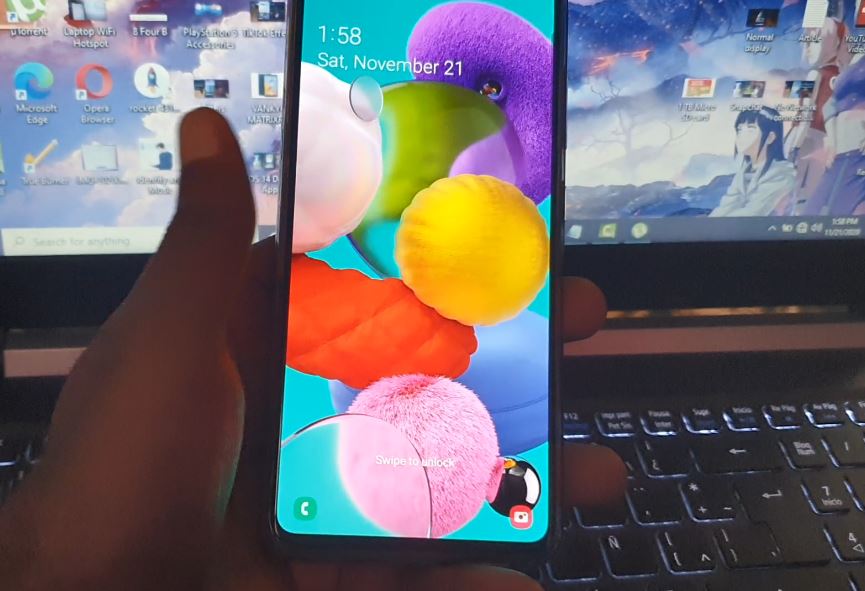 This guide will show you how to replace or set the original animated lock screen Bubble theme on the Galaxy A51. In case you love it and have no clue how to find it again.
How to replace the Bubble Lockscreen Samsung Galaxy A51?
1.Go to settings.
2.Themes option.
3.Go to My stuff.
4.You will see it under themes tab to select or go to Wallpaper tab.
5.Under wallpaper then select preloaded and select the first Bubble wallpaper to load it and that's it.
Video Tutorial:
Watch the video guide to see what to do in a detailed guide that walks you through everything. Simply click play on the video below.
Before You Go
That's it and you will now know where to find the Bubble wallpaper of the Galaxy A51 or to find new wallpaper and themes to set on your device.

Please share this guide with friends, comment below and check out more of our content here on the website.
Continue Reading we have even more Tips for you: