You keep seeing these QR codes all over the place in real life, online, on business cars and so many other places. You usually have your Tablet with you and it would be nice if you could learn How to Scan QR Code on Samsung Tablet.
This is something that can be done on a Samsung tablet or Android Tablet in general regardless of the brand. It quite easy when you know how and I do, as I am about to show you.
Video Instruction:
Watch this instructional video and see how to do everything as explained right here.
This is How to read QR codes with your Tablet: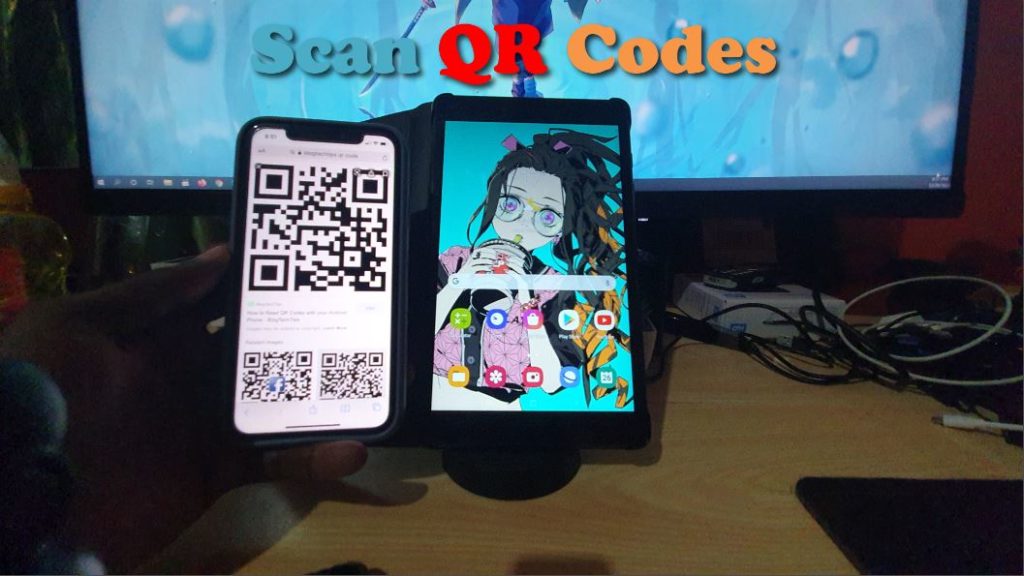 1.First go ahead and launch Google Play Store on your Tablet.
2.Once Google Play store is launched search for : Free QR Code Barcode and download the one by inShot inc.
If you cant find it then you can download it here. Also feel free to download any other QR code Scanner you want in case you don't want to use my recommended one.
3.When its finished downloading go ahead and launch. You can simply allow access to the camera on your Tablet and then point it at any QR code to scan.
4.When you scan a QR code you will have the option to read the code, open the link, copy the link and so on. Also you can open a file that's a picture of the QR code using this app as well by selecting Gallery.
That's it you can scan away now as you please. Please share the guide, comment below and see some more articles please it would be greatly appreciated.