So you have a Amazon Fire Tablet that you want to Factory reset then this is the guide. This will work for the Amazon Fire Tablet 7,8,10 and so on. Please note that this should work even if you don't have the password or remember the password to the device.
So if this sounds like what you are searching for then definitely check the article out below.
When to do this?
Its best to Factory Reset your Amazon Tablet in cases where you are having severe issues with Apps and the OS after a time. When you locked yourself out of your own device by forgetting the password, when you are about to sell or give your device to another person.
So as you can see the reasons are varied. Also note that this will delete any personal data you may have on your device that's not backed up, this includes pictures, music, videos and so on.
Video Tutorial:
Watch the video guide below to be taken through the process.
How to Factory reset your Fire Tablet?
In order to factory reset your Fire Tablet do this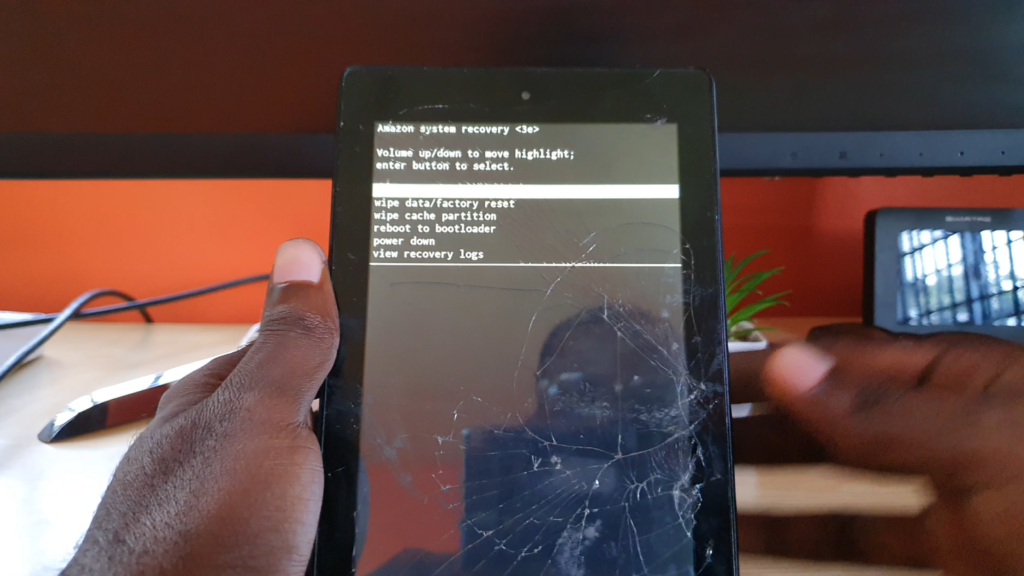 1.Make sure the Tablet is powered off.
2.Hold down volume up and power at the same time. Let go when you see the menu options.
3.Now use up and down volume to move and power to select.
4.Select Wipe data/Factory Reset. Finally select yes option to do a complete wipe of your device.
Before you Go
Please share the guide and comment below if you have anything you would like to add to the information. As always guys thanks for checking out the article.