I recently was in need of a Camera Lens Protector for my iPhone 11. I decided to look one that could easily cover those awful paint chips that happens on the iPhone 11,12 and 13 due to a manufacturing flaw with the iPhone which you can read about here.
I found one in the form of the Buluby Camera Lens Protector. This is a review of said Lens protector and its features. Do note as well that I purchased this product with my own money so bear that in mind.
What You Get?
Inside the box You will find the Lens Protector exact fitting in a pair of two. Dust remover for the lens, wet dry wipes and the instructions in the back of the solid plastic case printed at the back in three (3) steps which makes things super easy.
Instillation:
The Install process is easy and is a matter of cleaning and drying the lens, removing any dust and placing the Lens protectors on. The install process is no problem and you should definitely have no issues even if you have never installed anything on a phone this is a great place to start as its very hard to mess up the install.
Video Unboxing and Review
This is the video unboxing and review for the Buluby Camera Lens Protector is below that shows you everything you need to know.
My Review of these Lens Protectors:
Overall the Buluby Camera Lens Protector did not disappoint as they came in at a good price and offer great quality. They actually add to the phone and don't take away as you can choose based on the color of your phone.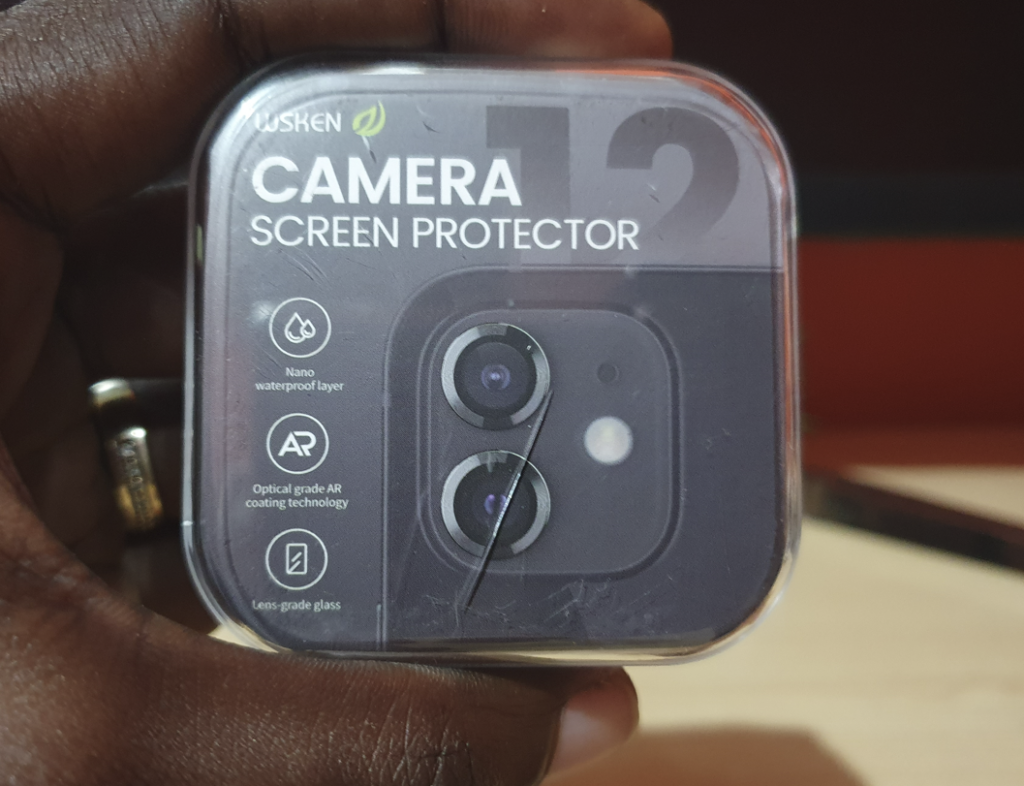 They also do a solid Job of covering any scratches or chips on the Lens area of the iPhone. You can get versions that match any iPhone you have. I love that's it only covers of Camera lenses and does not cover the entire camera area as some Lens protectors do.
Testing out the the Protector I find that they work pretty well. I had no clarity issues and flash worked fine without any reflections or glares that would be a drawback. I love these lens protectors and highly recommend them as I have found no flaw so far that they add to the iPhone from my use.
Why Buy These
You should definitely buy these as they are
1.Very Affordable.
2.Looks good on the iPhone.
3.Super clear and does not mess with the Camera Quality.
4.Precise and only covers the Lens.
5.Comes well packaged with easy to follow instructions and Easy to install.
Where to Buy?
You can purchase your Lens protector in this link right here or simply check out the product.
Conclusion
Definitely get these if you want one of the best options for a Lens protector that you can get on the iPhone 11. I am really satisfied and along with a case this is the next best thing to get for your iPhone especially with the Lens chips with the paint that is happening lately.
You can also find other Lens covers that will work for the iPhone 12 and 13 and so on that will cover those paint chips around your cameras lens.