Dual Messenger is a very cool way of having more than one instance of a App running on the same device. This way you an have two accounts and be logged into both at the same time. This works for Snap chat, Whatsapp and Facebook among other Apps.
So in today's guide I will show you how to do this with a built in feature on your Samsung A20s as shown below.
How to use this Feature?
The cool thing about the Dual Messenger is the ability to have two versions of the same App installed at the same time and you can have two active accounts. For example this works for Whatsapp so you can have two accounts on the same device provided you have two numbers to activate a number. Works for Telegram as well.
Video Guide
If you like video you will love the tutorial as shown here that walks you through the process and show you what to do.
How to Setup Dual Messenger on Samsung A20s?
In order to setup dual Messenger do the following step by step.
1.Go to settings.
2.Next go to Advanced Features.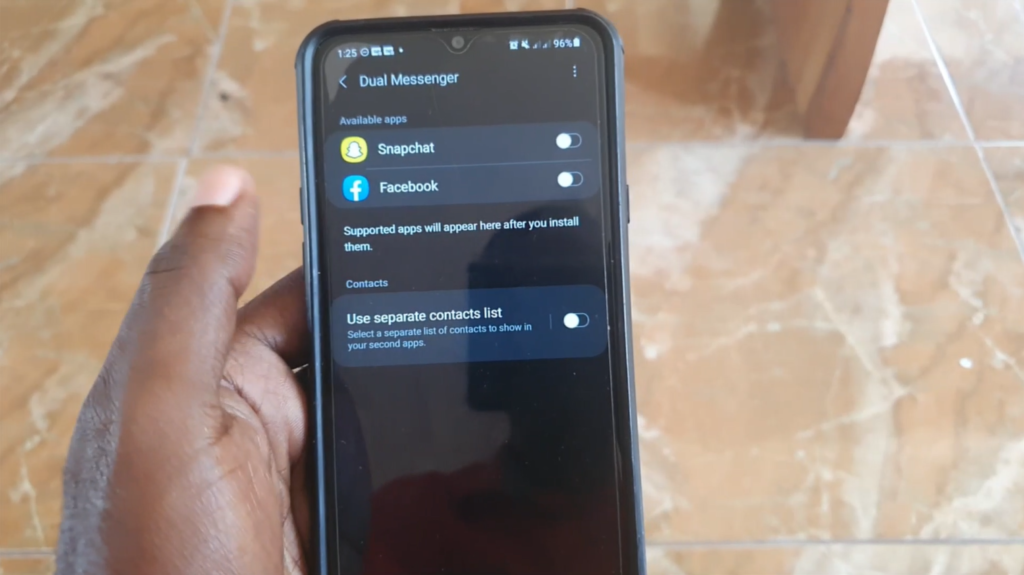 3.Select Dual Messenger.
4.Now go to available Apps and and once a App is compatible go ahead and turn on the feature.
5.Click install to install the second version of the App. Go to your Apps and you should see two versions of the same App, one with a symbol on it indicating the Dual version. You can now log in with your secondary account.
Did this Help
Please let me know if the above tips were able to help you. If so please use the comment to give your feedback as it would be appreciated. Thank you for checking out the guide.
Continue Reading we have even more Tips for you: