If by now you do not know about Amazon add-on items and how they can earn you free super saver shipping with Amazon then you have been missing out on one of the biggest money savers that Amazon has to offer all this time without even knowing it.
What are Amazon Add-on items exactly?
Add-on items offered by Amazon are cheap and useful items that cost only a few bucks and can be added to a existing order that you are making to qualify for super saver shipping.Super saver shipping is Amazons free shipping service that is offered to those who spend over $49 on Amazon on products shipped by and sold by Amazon. If your order qualifies and are all sold by Amazon then you are given shipping for free.
This is where add-on items come into play as some times orders are just a few dollars short of the $49 mark and  at this time: Would you rather pay for shipping or get an item that you would want and get free shipping? Well the answer is simple get an item you would want and qualify for the free shipping, after all why would you allow an opportunity like this to pass.
Where can I find Amazon Add-on items?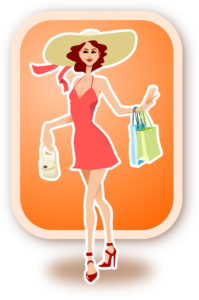 You can search for Amazon add-on items on Amazon of course, but the process is quite tedious and often times you may be in a hurry and cannot be bothered with combing the list for great items. So for your convenience I have scanned the list of add-on items and provided only the best values based on add-on items that are top quality.
List of the Best Amazon Add-on items
The items in this list are in no particular order and we have linked to the items for your convenience on Amazon, so have your pick of the list:
Belkin Standard Mouse Pad -Blue
Average Rating: 

342 total customer reviews…
___________________________
Belkin standard mouse pads are quite the affordable add-on item that comes with a variety of prints that will fit your personality quite well, so if the standard blue is not doing it for you check out the collection and select one of the many patterns available, satisfaction guaranteed.
Belkin Speaker and Headphone Splitter
Average Rating: 

958 total customer reviews…
________________________________
Belkin speaker and Headphone splitter: Allows you to share one jack with two speakers or a headphones. So if you ever find yourself in a situation where you would like to share audio from the same source between you and a friend using earphones for example, this is quite the inexpensive cool extension to own.
SanDisk 16GB Class 4 Micro SDHC Memory Card, Frustration-Free Packaging- SDSDQ-016G-AFFP (Label May Change)
Average Rating:

5,143 total customer reviews…
__________________________________________________________________________________________________
SanDisk 16GB Class 4 Micro SDHC Memory Card: This great MicroSD memory card is a great item that will work in your Tablet or Smartphone allows you to store tuns of media for you to view and enjoy while you are on the go, comes in various sizes for your benefit.
Stanley 66-052 6-Piece Precision Screwdriver Set
Average Rating:

382 total customer reviews…
________________________________________
Stanley 66-052 6-Piece Precision Screwdriver Set: This is a must have screwdriver set to own, its great for opening and even repairing a number of gadgets and things around the house that have very fine screws. I love this set and could not live without a set on hand for little repair issues that might arise from time to time.
SanDisk Cruzer Blade CZ50 8GB USB 2.0 Flash Drive, Frustration-Free Packaging- SDCZ50-008G-AFFP
Average Rating:

1,310 total customer reviews…
_____________________________________________________________________________________
SanDisk Cruzer Blade CZ50 8GB USB 2.0 Flash Drive: You should never be caught without a Flash drive to carry important documents, pictures and other forms of media around, everybody needs them in today's world and SanDisk creates some of the most trusted and reliable brands in the world that you can depend on.
Belkin Anti-Static Wrist Band with Adjustable Grounding
Average Rating:

459 total customer reviews…
_____________________________________________
Belkin Anti-Static Wrist Band with Adjustable Grounding: If you work with Electronics or computers and need to do repairs and avoid damaging sensitive electrical components then you are going to need a reliable Anti-Static Wrist Band.
Roadster Smartphone Sticky Pad Dash Mount
Average Rating: 

419 total customer reviews…
____________________________________
Roadster Smartphone Mount: Ideal for mounting your smartphone on the dashboard while you drive and use your favorite map application to find your location and get driving directions. Best of all this eliminates the need for a stand alone GPS system.
Scotch Magic Tape , 3/4 x 300 Inches, 3 Pack (3105)
Average Rating: 

276 total customer reviews…
__________________________________________
 Scotch Magic Tape: The perfect household handy mans all purpose tool that can be used in a pinch to solve everyday house hold problems in a flash. Perfect for labeling stuff with your favorite sharpie marker or mending torn items. This is one item that no household or office should be without.
Blue Q Gum We Met On Facebook
Average Rating: 

2 total customer reviews…
_____________________________
Blue q Gum: is a hilarious line of gum that have quite the creative packagings that's fun to read as they are to eat. Simply buy them for the packaging and the gum is a bonus treat.
Hamilton Beach Single-Serve Blender with Travel Lid
Average Rating: 

3,515 total customer reviews…
_________________________________________
Hamilton Beach Single serve Blender: This is by far one of my personal favorite add-on item that's a steal in my opinion as you are getting a great blender for making things like smoothies and shakes all at a very low price which is unheard of for a top branded reliable blender.
Still not finding the perfect Amazon Add-on item?
Click here for even more
of what you are looking for.This list will contains the most up to date items just for you.
Sabrent 4-Port USB 2.0 Hub with Individual Power Switches and LEDs (HB-UMLS)
Average Rating: 

1,516 total customer reviews…
_________________________________________________________________
Sabrent 4 port USB hub: Not only is this a best seller,but it doubles as a very cool add-on item as you can never have enough USB ports, everyday I wish my personal computer had extra USB ports as I run out of space to put my peripheral devices.
BESTEK usb adapter car cigarette lighter socket car splitter adapter 4 way plug socket usb outlet dc charger power adapter 12V socket 24V dc adapter car charger Ipad Dual USB charger 2.1A MRS152UV
Average Rating: 

455 total customer reviews…
_________________________________________________________________________________________________
BESTEK USB Car Cigarette lighter:  Upgrade your car and convert your boring old cigarette lighter into a full fledged USB charger unit capable of charging your smart gadgets on the go, such as your Smartphone and much more. Never run out of charge mid day again with this handy item.
Belkin Conserve Socket F7C009q Energy-Saving Outlet
Average Rating: 

1,445 total customer reviews…
____________________________________________
Belkin Energy Saving Socket: Cut the power completely from your devices after you are finished using them with a customizable timer. Did you know that even if your electronics are powered off they are still using electricity? This handy item eliminates that issue by cutting power totally from your devices after use. This translates to extra savings, after a while this unit pays for itself.
Planters Cashew Halves and Pieces, 16.25 Ounce
Average Rating: 

392 total customer reviews…
________________________________________
Planters Cashew: We could not complete this list without at least adding a great food item as a potential add-on item, so why not grab some snacks to top off that shopping cart and get free super saver shipping.
Electronics and Computers
In this section we have included Amazon Add-on items that are all from the category of Electronics and computers, we have only listed the very best items for your consideration so keep browsing until you find an item you like on one of the many pages:
1. iSimple UlinxPwr USB to Micro USB Cable with 1A Car Charger
This car charger kit allows you to charge your phone on the go while you are in your car.
2. Kingston Digital 8GB Data Traveler 3.0 USB Flash Drive
A great and trusted Flash drive from a trusted brand in computer storage kingston.
3. CableWholesale 5 Pin 3-Feet USB Type A Male/Mini-B Male Cable
Great cable for connecting your digital camera to your PC.
4.Kingston 8 GB microSDHC Class 4 Flash Memory Card SDC4/8GBET
A great and Flexable Micro SD memory card that comes with an adapter to become a SDHC Card.
5.Case Logic JDS-2 USB Drive Shuttle 2-Capacity
This great case will protect your Flash drives and in turn your data, a great item to have for anyone that owns a flash drive.
6. Monoprice HDMI Coupler (Female to Female)
If your HDMI cables are never long enough join two (2) to make a longer cable.
7. C&E 2-Feet 3.5mm Male Stereo Cable, 2-Pack
These cables are the best, they allow you to channel your PC audio through a stereo system with ease or any other device such as your phone that use a similar headphone jack.
8. Remington MSC-140 Men's Titanium Battery Operated Foil Travel Shaver
A great battery-powered shaver for men.
9. Wahl 9906-717 Groomsman Cordless/Battery Operated Beard and Mustache Trimmer
Another great beard and mustache trimmer to keep you well-groomed when on the go.
10. Energizer Max Alkaline AA Batteries, 8-Count Package
You can never have enough batteries, you never know when they might come in handy.
My Personal Favorites
Here are my personal pics of filler items that are from various categories but I am sure you will like at least one of my personal favorites from this category they include dog toys, useful office stationary, computer components and other useful items that I have come to like very much or other members of the family have recommended so enjoy:
Star Wars fans will really appreciate the cool collectable or toy above its well made and a must have inexpensive item.
The ladies should enjoy the few additions that I have made especially for them in the form of the shaver and the Eye liner and more that are all great products.
Office Products
Check out our great selection of office products that can be used in a regular office or home based office, all major stationary that you might need are included:
1. Easel Document Holders
Great for reviewing documents while you type the Easel Document holder can hold several documents and keep them in order, works similar to a clip board but better.
2. Pendaflex Pilesmart Label Clips with Write On Tabs
Great for sorting and organizing your files, each can be customized and color coded to match your filing system.
3. Scotch Desk Tape Dispenser
Makes using your scotch tape easy as this dispenser can easy store and cut your tape to the desire length with little hassle.
4. Update International S39-23BK Sign Board
As the name suggest this is a great sign board that can be attached to an office door or so on to clearly indicate you guessed it.
5. Rolodex Mesh Collection Business Card Holder
This is a great item for your desk that will hold your business card conveniently in place and for everyone to see.
6. Lysol Disinfecting Wipes, Lemon and Lime Blossom
At any time your hands may get dirty as you handle documents and more so why no have a trusted set of wipes on hand to deals with little spills and other things that might pop up where you will need to disinfect a surface.
7.Swingline Standard Stapler
A great staple that will not let you down, the perfect desk accessory for the office.
8. Rolodex Mesh Collection Jumbo Pencil Cup
If you can never find your pencils as they are all over the place then why not get a great pencil holder to keep them all in one place.
9. Scotch Desktop Tape Dispenser Silvertech
A great tape despondence as the one above but if you did not like the black color then you will love this one.
10. Sticky Notes – Einstein
For when you need to write down those important thoughts and memos to yourself, get this creative sticky notes.
Continue Reading:
Health and Beauty Products
These are all Health and beauty products to keep you looking and feeling your best at all times I am sure you will like these very much:
1. CeraVe Foaming Facial Cleanser, 12 Ounce
One of the best facial cleansers that money can buy, your skin will never be the same again.
2. Health Enterprises Rubber Finger Cots
Great for covering fingers and toes to prevent infection in case of a cut or burns on those areas.
3. Lansinoh HPA Lanolin for Breastfeeding Mothers
A must have item for breast feeding mothers, you will be so glad that you tried this product.
4. Aztec Secret Indian Healing Clay Deep Pore Cleansing
Give your pores a break and allow them to breathe, this is totally natural and great for your skin.
5. Aussie Deep Clean Shampoo 13.5 Fl Oz
A great deep cleaning shampoo for men, other products of the same type do not clean as well.
6. Earth Friendly Products Shower Cleaner with Tea Tree Oil
A must have for cleaning your shower and this great formula even protects your shower between cleanings for a longer lasting clean.
7. RoC Daily Resurfacing Disks
Improves the appearance of your skin, nourishes and cleanses the skin.
8. Oral-B Glide Pro-Health Comfort Plus Mint Flavor Floss Twin Pack 80 M
Get rid of food between your teeth and save yourself a trip to the dentist in the long run.
9. Crest 3D White Luxe Glamorous White Vibrant Mint Flavor Whitening Toothpaste Twin Pack 8.2 Oz
The best thing about this Toothpaste is that it not only cleans but also whitens your teeth, it's a two in one deal.
10. Burt's Bees Everyday Essential Beauty Kit
Makes for a great gift this beauty kit contains several beauty essentials.
Pet Supplies
Check out these cool toys for your Cats and Dogs, they will love you for all the great toys that they will have countless hours of fun with:
1. Cat Dancer-Cat Charmer Wand,Teaser-Cat & Kitten Toy!
This charming toy will keep your cat active for hours as you both play and have fun, they will like this toy allot.
2. Cat Dancer 101 Cat Dancer Interactive Cat Toy
another cool interactive cat toy that your darling cats will love to play with.
3. Ethical Thin Colorful Springs Cat Toy
Cats are curious creatures and they are going to have much fun in playing with these springs.
4. SmartyKat Loco! Laser Cat Toy Interactive Laser Pointer
This laser based pointer is great for keeping your cats active and chasing a cool target.
5. OurPets Original Play-N-Squeak MouseHunter Interactive Cat Toy
It cannot be denied, cats love mouses and they will love this toy.
6. KONG 3-Pack Sport Balls Dog Toy
Play fetch with your dogs with reliable balls that can keep up with their playful nature.
7. PetSafe Busy Buddy Refill Ring Dog Treats for select Busy Buddy Dog Toys
Great natural treats for your dogs that works with your dogs play time toys.
8. Braidz Tiger Plush Dog Toy
A safe and creatively designed chew toy for your dog.
9. Ethical Mini Skinneeez Raccoon 14-Inch Stuffingless Dog Toy
I really like this chew toy as it resembles a Raccoon.
10. Dog Toy Pet Stages Cool Teething Stick
A must have toy for young and developing dogs.
Food Items
Now for everyone's favorite part of our list which is none other than the Food items, here are some great snacks and other cool edible items:
1. Kellogg's Frosted Mini Wheats Original
Everyone's favorite frosted cereal that I know you will enjoy for breakfast, plus the whole family can join in on the healthy fun.
2. Reese's Peanut Butter Cups
These are great as a quick snack or when you simply need a nice treat to pick yourself up.
3. Kit Kat Minis Pouch
You are going to simply love these bite sized chocolate piece, who wouldn't.
4. POWERADE Grape
A great sport drink to give you the pick up that you need, even if you are not an athlete.
5. Cheez-It Zingz Wafer Chipotle
These bite sized crackers go well with other foods and makes for great finger foods for you to snack on.
6. Nestle Goobers Resealable Bag
Imagine creamy chocolate that covers well roasted peanuts, now check out this great product.
7. Pringles Sour Cream and Onion Small Stacks
I am so addicted to Pringles , all it takes is one taste and I am hooked again.
8. Glutino Gluten Free Cookies
A very health chocolate chip cookie snack that you will have to taste to believe. Best of all its Gluten free.
9. Enjoy Life Decadent Bars, Chocolate Sunbutter
A totally healthy snack that's also Gluten free, eating healthy has never been this great.
10. Glutino Gluten Free Toaster Pastry, Strawberry
A fiber rich strawberry snack that tastes better than it looks.
I hope that my list of the best Amazon add-on items was able to assist you in finding some great items to complete your order, if you have any suggestions or comments please feel free to leave them below in the comments.
Continue Reading we have even more Tips for you: