If your aim is to backup Android Apps to PC In this tutorial we aim to teach you how to do just that in the simplest and easiest way possible, so at the end of this tutorial you should be able to Backup the .apk file of any App on your Android smartphone to your personal computer.
How to Backup Android Apps to PC?
To actually backup your Android apps to PC or your computer simply follow the steps below and in no time your Android Apps will be backed up to your computer.
1. First in order to do the backup of any Android  Apps to PC you will need to follow this guide here. Once you have followed the guide and backed up the App in question move on to step 2.
2. Now that the App is backed up you will need to find the .apk file that's now on your Android Phones SD card,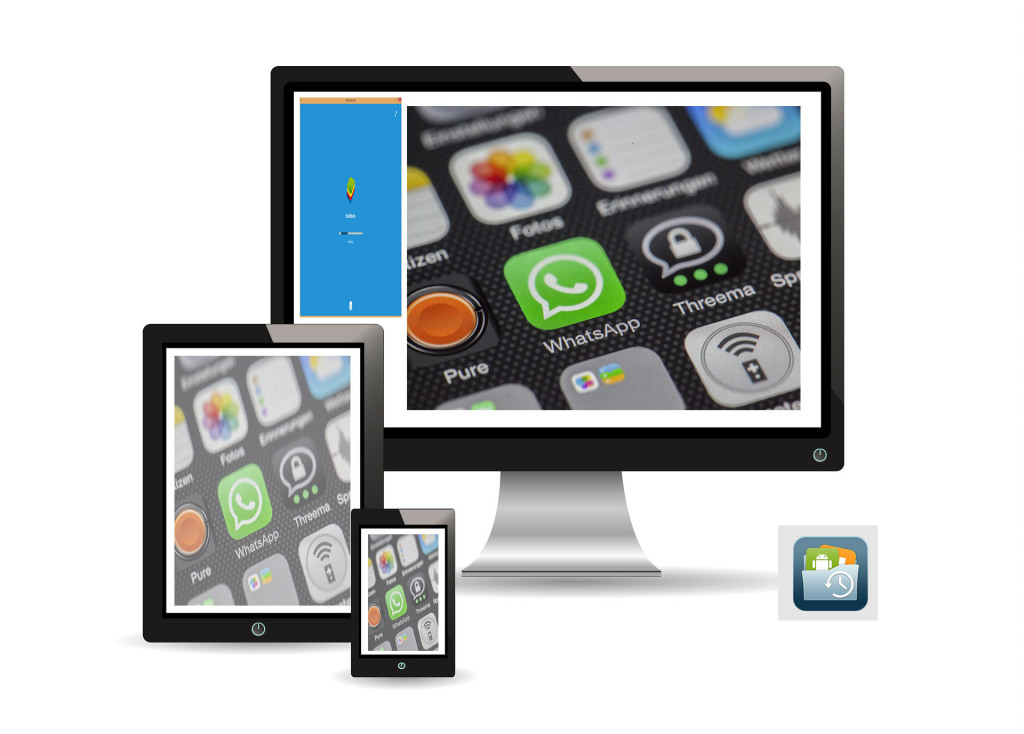 3. Connect your Phone to your computer and it should read like any USB storage device, if not please download Samsung Kies so that your computer can have the appropriate drivers to detect your phone, if you are not using a Samsung device and the phone is not detected simply find your manufacturers website and they should provide some utility to allow management of your phone on the PC. .
4. Now go to My computer, click on your phones model that has popped up, click on SD Card from the two folders shown and search for a folder called: App Backup & Restore or App_Backup_Restore. Once you have found it open the folder and you should see your .apk file that you backed up earlier.
5. Now simply copy the backed up file to your PC and that's it you are finished.
What is an .apk file anyway?
A .apk file is the official file format or extension for Google Android Apps, all Apps are in this format, the abbreviation actually means: Android Application Package (APK). The file format is used to install and share Apps on Android just as .exe is used on PC for instillation of programs.
How to install or reinstall backed up files from a .apk on Android?
To reinstall backed up Apps back on Android:
Either use the App in the tutorial that was used to make the backup or manually install the .apk files on your Android phone by:
1. Find the settings option, then security.
2. From here find device administrator and check the option that says Unknown sources: Allow installation of Apps from sources other than the Play Store.
3. Confirm the changes.
There is usually a warning and all this actually means is that by default Android usually stops the installation of third party Apps or sources of installation and by changing the option above you have enabled installation of Apps from any source. So when installing any .apk files make sure it's from a reliable source if downloaded.
Run the Backed up Android Apps on Your PC
I am betting that you did not know you could run Android Apps on your PC, so if you would like to know how to run Android Apps including the ones you just backed up on your PC within windows click here and follow the tutorial.
When you are finished following the tutorial and installed the program you will notice that your Apps will look like the icon in the picture above and all you will need to do is double-click the icon for the App to have it install and run on PC just as it would on an Android phone.
I hope your found our guide informative and that you are now able to backup Android apps to PC and much more, if you have any questions or would like just to say thanks feel free to comment away below in the comment section.