I am sure if you have been around windows for a while you would know that Android Apps do not run by default on Windows, in fact they are two very different platforms. Now if you also use Android on your mobile devices or your smartphone you may be thinking to yourself wouldn't it be great if i could run android apps on windows, which is easier said than done. Well I am here to teach you how to run all your favorite Apps from Android on any windows based Personal Computer.
Benefit of Android App on Windows
When you are able to run Android App on Windows you are able to:
1. Play popular games from the Android Play store and run them on your PC.
2. Install Apps that were meant for Android.
3. Enjoy the best of both worlds by ruining Apps meant for Android on PC without an Android device.
4. Install Popular Messaging Apps such as WhatsApp on Windows, Snapchat, Heywire and much more.
5. Have a fully functioning Android platform running within windows.
6. Get all App updates as if you are on an Android device.
7. Get notifications, messages to your desktop and much more.cool features from Android.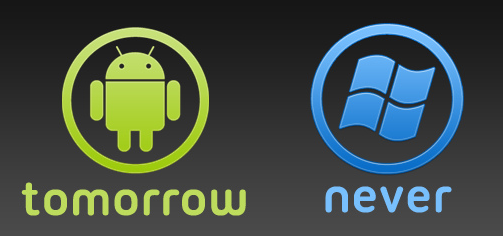 Which Windows Platforms will this work on?
This will work on any Microsoft Windows operating system including: Windows XP, Vista, Windows 7, Windows 8 and above.
How to get Android Apps on windows?
To get Android Apps on windows you will need a program called: BlueStacks, you can install the package here, after you have download the installer from the link next install the program. The package is so well done that all you have to do is read and you are well on your way to run Android Apps on Windows.
To access the PlayStore (Gogle Play) you will need to associate a Google account and this should be quite straightforward if you have ever setup an Android device for the first time. After this its a simple matter of installing the Android Apps of your choice which could be a game or other Apps from the Android playstore.
Installing Android Apps
To install an App is very simple and all you will need to do is link a Google account and once your windows PC has internet you will be able to access the PlayStore by simply choosing an App from the top Apps highlighted on the home screen or use the search box at the top of the screen, once you have found an App you will be taken to the Google playstore as on Android to download it.
It will then be added in the recently played section or you can click the Plus marked all Apps to access all the apps that you have installed or to uninstall one.You can now Play popular Android apps or games such as Candy crush Saga, Temple run 1 and 2, Fruit Ninja, Subway surfers and much more on Windows.
Run WhatsApp on PC
If you have not guessed it by now you can actually run WhatsApp on PC using this app and it will work just as it would on your Android smartphone, for full details on installation and fixing some issues you may have see this article that outlines the whole process.
Compatibility of the Apps
All the apps that I played run beautifully and there was very little trouble, it was fun playing my favorite Android games with a keyboard and mouse.All the recommended Apps and top titles played flawlessly, there were however a few apps that refuse to run but for the most part these were rare and was basically apps that you could do without, the application is constantly been fine tuned and updated so rest assured that you will see 100% compatibility before long but as of now all the great stuff works flawlessly.
The interface
Similar to Android the interface is very straightforward and the only difference is that on start-up you are presented with recent and recommended apps. But you will notice that just like on Android you are given a back, home and active Apps button to see whats running which basically run in place of the home screen. There is even a option to go full screen for a fully immersive experience which is great for big screens such a television set or large monitor.
How to find the Normal Android Advance settings?
At times just like on a normal Android device you will need to get to Advance settings to do this from the main interface screen first line of Apps called Recently Played look towards the extreme right and click on the first Plus marked All Apps, now click on the gear icon that's marked Bluestacks settings. You can use these to fine tune the programs  features and even manage installed Apps by deleting the ones you don't want. At the end of these settings you will see Advance settings which is the default Android settings as on the smartphone.
I hope you wind installing and running Android apps on Windows a fun and exciting experience as we did, the concept just simply makes sense to combine the most popular mobile OS Android  with the desktops top operating system. If this article has been helpful or you have a question feel free to use the comment section below to ask any question you would like.