Its becoming more and more necessary each day to share large files and move seamlessly between devices which can be made possible through the Cloud as you can be working on a desktop one minute and then access said files on another one of your tablets or mobile devices in a totally different location without physically moving anything or you could offer a download to visitors of your website. The limited space given by some services or on a email attachment just won't cut it anymore, so what are you supposed to do in these cases? Well for one you could use Dropbox to host your files and then access them anywhere or share them with friends or persons who browse your website or blog, now that would be neat.
What is Dropbox?
Dropbox is a free Cloud hosting file service that allows you to upload just about any file in real-time for access across multiple platforms without need to worry about things such as compatibility between device or how can you share a file with someone. The service can run on your desktop, Android device, blackberry or even your Apple device, it's that simple.
You get 2 GB of free storage when you setup for an account which is plenty for basic file storage needs and should you need more you can then look into their other paid options for increased storage.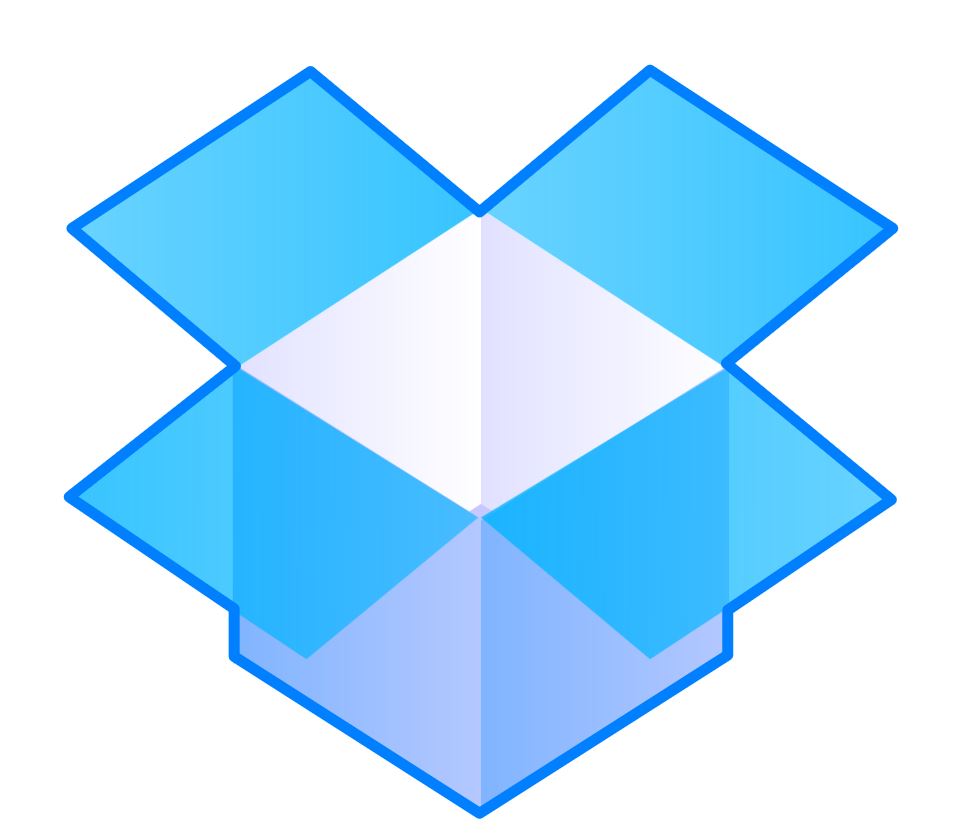 What are the Advantages of Dropbox?
Well for one you can:
1. Work on multiple devices without slowing down.
2. Share small and large files with friends or persons on your Blog, my favorite feature of all with simple sharable links after uploading a file.
3. Keep critical documents, pictures and files securely backed up in case your computer or mobile device is destroyed or lost.
4. Upload files of any Size and type, the choice is yours.
5. Keep all your files in synch with the latest version on any device.
6. Work on the same file with different friends in various location at the same time and see changes they make in real-time.
7. Works on all platform including: Windows, Mac, Linux computers and all mobile OS that are available e.g. Android.
How to setup a Dropbox account?
To setup a Drop account click here and fill out the form which should take 2 minutes and you will have an account its that easy and simple.
How to use Dropbox to Host files for download or share large files?
To host a small or large file for download or share large files you must first create your account as shown above and then upload the file that you want to make available for download, it's as easy as dragging and dropping the file into the open browser window when you are logged into Dropbox or using the upload button in the upper right of the screen of Dropbox that looks like a file with a plus symbol.
Here is a quick test of a Microsoft word file that we created and can be downloaded to show you how the hosted file will look to your visitors:  Download Test Sample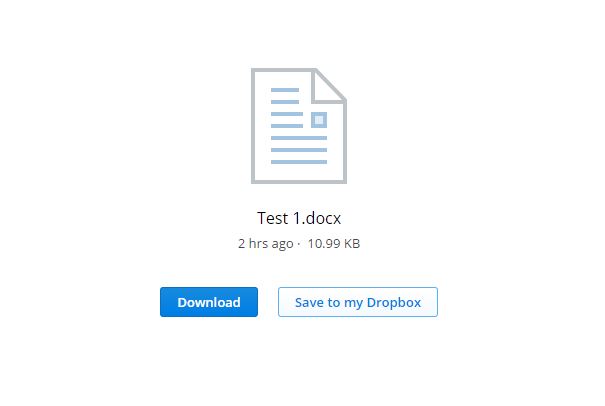 So if your file is uploaded all you have to do is hover the cursor over it and find the share button and click it and you will be given a download link that you can share to friends in a email or embed into your website,its that easy:
Dropbox Download
You can download Dropbox here from the official website that's a direct link to the download page and the download should start automatically for you to get this awesome software. Also don't worry the software is free.
Dropbox Review
Overall I find the Dropbox service to be a life saver, it's very annoying to want to share a very big file and cant,for example recently in a tutorial on this very website on Fixing a tablet stuck on the boot screen the usual website that was hosting the firmware files my visitors needed went down and it became necessary to find an alternative way to get the files to the visitors, the files were roughly 700 MB or so, the options were either remove the articles which were so helpful to the users of the website or find a convenient way to host the files for download. The solution came in the form of Dropbox, I was able to host the files and save the article which was helping my readers,thank you Dropbox.

So you see that the advantages are so many that Dropbox is hard to ignore as it just works. Another thing why I like the service is that its very annoying to try to share pictures with family members only to exceed my email's upload limit, now I simply upload to Dropbox and they are safe in the cloud while I can share with friends and family. The 2 Gigs that you are given for free is quite reasonable but if you are not careful that can be quickly used up, but do not worry there are paid options in case you need more storage.
I am currently proudly using a package that gives me 48 GB of storage for the next two (2) years thanks to the Dropbox deal that came with my Galaxy S5 which is awesome, so if you bought a Galaxy S5 you may want to claim that free storage offer by signing up for the service and installing the Dropbox App on your phone. Keeping my files in synch between desktop and my Galaxy was also easy, the thing I like the most is that Dropbox is very effective at teaching you how to use there service, they make it so easy a baby could do it, it's just plain intuitive. Plus the kiddy book like getting started guide was easy to follow and placed my mind at ease, why? because most other services like it fail at one thing and that's they are too technical.
Dropbox keeps things simple and we all love simple even when we are great at technical stuff, so overall if you are the type of person who is on the go and need to work between devices, a parent or person who loves taking pics, a person that needs to work on document with people in different places, have important files that you don't want to be lost then you need to check out Dropbox as a viable cloud storage service, there is no other thats more reliable or easier to understand and your data will be secure so you never have to worry. Best of all the you can simply go ahead and give it a try as its free and in the future should you need more storage you can consider paying for the additional space.
I hope you enjoyed our review and tutorial on Dropbox and how you can use it to solve your problems such as backing up important data files or hosting small or large files for download, if you have any questions feel free to use the comments and subscribe if you like our website,thanks for dropping bye.