If you are waiting for the Galaxy S5 Lollipop update for the SM-G900H or the International Galaxy S5 and you are checking for system updates day after day and the system keeps telling you there is no update as you have all available updates despite newer versions of Android been released, then I am afraid that you will have to wait forever using that method as that update will not come anytime soon if ever. I have good news for the SM-G900H users, you can update your Samsung Galaxy S5 from 4.4.2 Lollipop or other version that comes by default on your device to the new 5.0 Lollipop using this tutorial, isn't that awesome?
SM-G900H Galaxy S5 Users Stuck on Android 4.4.2 KitKat and No updates in Sight Solution
OK as I was saying earlier it can be quite a bummer to see all other Samsung Galaxy S5 users including branded variants such as the AT&T and other carriers getting updates of Android and the SM-G900H or the International Version not getting its updates as every time you go into settings and check for updates you get notifications that no updates are available despite the other branded carrier versions getting their updates.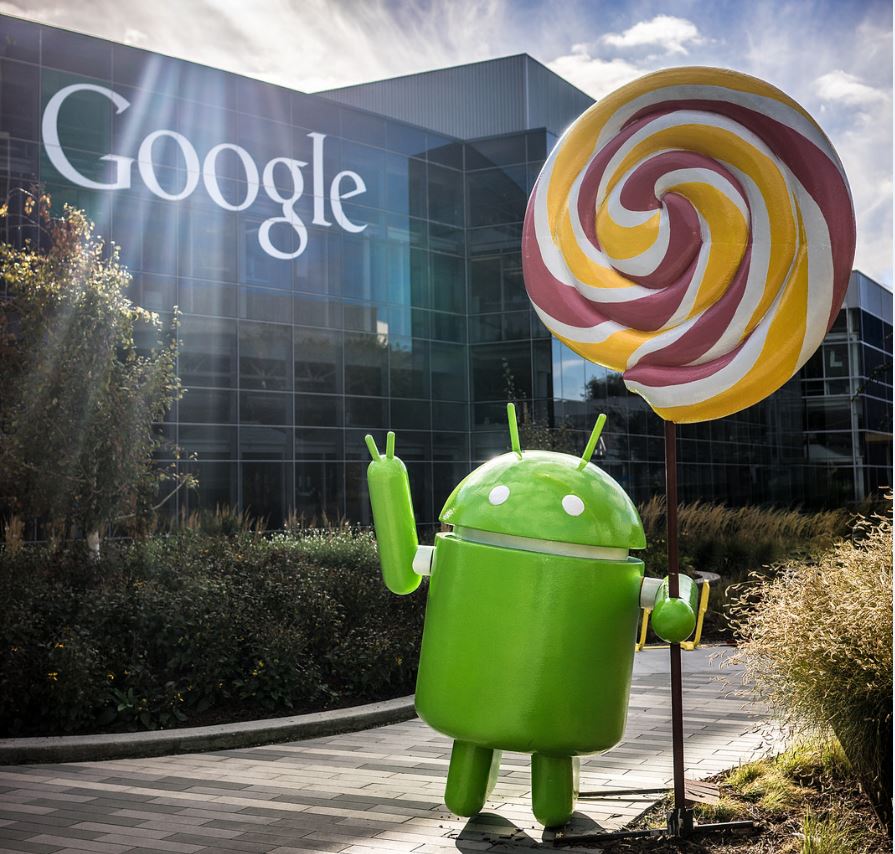 Well you can keep waiting or do as I did and get the Official Android Lollipop for the SM-G900H directly from Samsung and manually install it to your device, so no more waiting for the updates to be push to the device through over the air updates.
How to update the SM-G900H Galaxy S5 to Android Lollipop 5.0?
You will need to first download the Following Files:
1. Samsung Kies from the Samsung Website.
2. The Following version of Odin 3: Odin3_v3.09 .
3. Finally get the Official Android 5.0 Lollipop from Samsung.
You will need to select download on the main page, then select download again that's in blue on the next page, you will be presented with a screen that give a number of download options, some are paid but do not worry look for the Free option which is first in the list. Select Join beneath free and fill out the easy form to get a free account, remember to complete the picture puzzle like captcha and then confirm your account from your email. Once confirmed come back to the download window and once you are logged in under the free download link you will be able to download the Official Android 5.0 Lollipop update.
Very important pointers
This update is only meant for and will work for the SM-G900H Samsung Galaxy S5, check the back of your phone or the box to confirm your device Version. Also you don't have to be rooted for this update to work or have a custom recovery in place and best of all it does not matter which firmware your Galaxy S5 is currently on as mine was on 4.4.2 and never got any updates since purchasing it. Finally this update will not affect your warranty status such as when you install a custom ROM so no worries whatsoever as it will be like when updates are pushed to your phone.
Also before you attempt this tutorial while we have tested and confirm that it works 100% we are not responsible if you brick or damage your phone, but if you follow the instructions all will be well.Make sure you have at least 50% or more battery life before proceeding.
Step by Step Galaxy S5 Lollipop update Instructions
1.Make sure you have all three (3) files from above downloaded.
2. Install Samsung Kies so that your PC can communicate with your Smartphone properly.
3. Now extract Odin 3 and the Android Lollipop Firmware file. You can use WinRaR and extract the files by right clicking.
4. Turn off the Galaxy S5 and Put it in download mode.Once in Download mode connect the Phone to your PC.
5. Right Click the Extracted Odin 3 Launcher and select Run as Administrator, in the right pane of Odin 3 select AP and browse for the extracted firmware file and select it.Odin 3 will be unresponsive for a while but don't worry give it some time.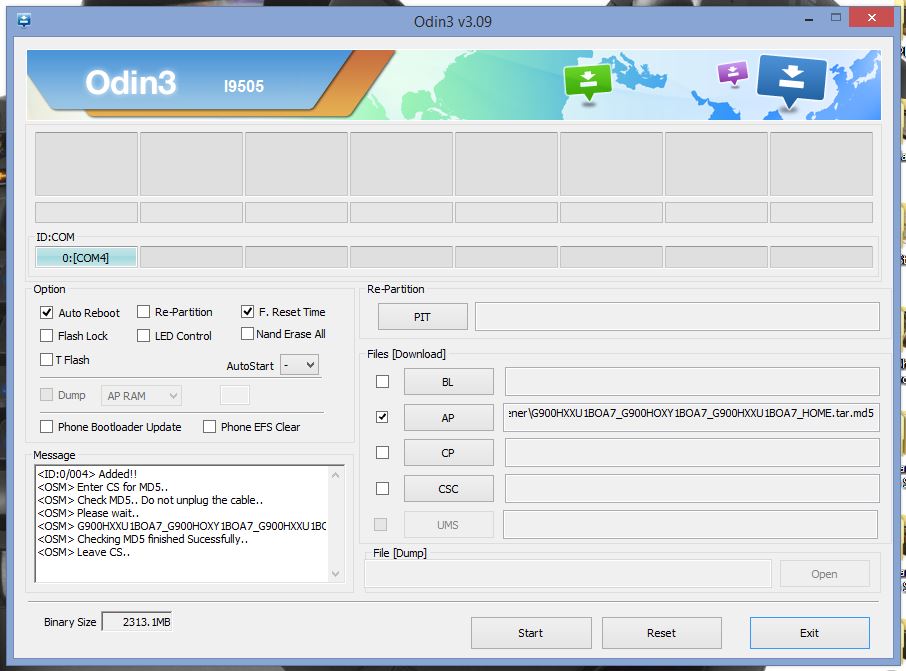 6. The com4 port as seen in the picture above should show blue and make sure the two (2) boxes as shown are ticked, If you are having issues check to see if Samsung Kies is exited and that the Galaxy S5 is connected to a reliable USB port such as the ones on the back of the computer, you may even need to reinstall kies and reboot the PC if it's not detected properly. once everything is OK as indicated by the blue color click start.
7. You will notice on the screen of your phone that there will be a progress bar allow it to do its thing and complete, when its finished the phone will reboot, seeing its a first time start-up it will take some time so be patient, don't worry all your Apps and data should be preserved so don't be worried. It will also do a quick optimization of your apps just before finishing.
8. When the device completely boots that's it welcome to Galaxy S5 Lollipop update 5.0 and now you don't have to worry about going to settings, about  and checking for an update that will never come as you are now on Android Lollipop my friend.Also you will get future Samsung updates automatically if they ever speed up the process of getting them to you or you can simply keep doing easy manual updates as shown here and have the latest Android version as they are release like other Android users.
Check out the SM-G900H Galaxy S5 Android Lollipop 5.0 Pictures
Check out the Pictures of the SM-G900H Galaxy S5 Android Lollipop on My device:
I hope you enjoyed our Tutorial and always remember to leave a comment and to Subscribe if you love our work, its was great having you and I hope you are as Happy as I am in being able to enjoy Android lollipop on my Samsung Galaxy S5 SM-G900H which has been stuck on Android KitKat waiting for updates next to forever :).
Continue Reading we have even more Tips for you: