The Samsung Galaxy S5 SM-G900H is no stranger to us here at BlogTechTips along with its many great accessories that you would do well in picking up when you get yours.We got our hands on another version and thought that we would do well with doing a detailed unboxing so that you can know what you will be in for with this model should you decide to get it over a carrier branded version. Also we have had ample time to fully test the device now after using for months as our daily carry along smartphone and we are now better able to access its capabilities in detail.
Samsung Galaxy S5 unlocked international version
The thing you should first note is that when we say Unlocked International Version this indicates that the phone is independent of carriers such as AT&T, Sprint and so on, they also do not carry those brandings and this phone unlike their branded counterparts can work on Any GSM carrier globally as long as they support SIM cards.
This is handy for those who travel and use various phones networks and do not want to switch between carriers , all you need is a SIM from any carrier globally and you are good to go, no hassle.The International versions also tend to be faster than the branded versions whose performance is usually cut so if you need the raw power this versions has 8 great cores waiting to blaze through what you may throw at it.
Samsung Galaxy S5 SM-G900H Unboxing
You can watch the following video to see what you will get outside of the box and what the device looks like along with a quick look at the interface:
Whats inside the box Pictures?
Check out the Galleries to see all the accessories that you will get with the Samsung S5 international version:
Has My Views Changed of this device after using it for a few months?
Over all with time I have only grown to love the Samsung Galaxy S5 more as it quite the performer, a single charge gets me through the days but for that to work I have to start the morning on 100% charge, during the progression of the day I can make calls and browse the net fine. However seeing its the international version the 8 cores does take a toll on battery but there is one thing can be said about this phone and that is it's no slouch when it comes to performance. To save on battery I tend to kill all background task and use a cleaner App such as battery doctor to keep things running smooth and preserve every ounce of power I can.
This really works as I make it through the entire day, you just have to be smart with proper battery management and power usage, Games run super smooth but if you are in need of your phone and far from an outlet don't do too much heavy gaming or your battery will drain quickly especially on super intensive 3D graphic games. Now to the Good stuff we all would like to hear about:
Picture Quality
Trust me when I say that the 16 Megapixel Camera on the S5 takes gorgeous almost better than like pictures (lol), if you like colorful pictures then you may want to turn on the HDR feature in camera and then the colors and vividness of your pictures will really pop and jump at you.In fact my friends have abandoned their cameras and appointed me and the S5 camera as the camera of choice when they are taking glamor shots at work each day.  Don't take my word for it check out these pictures taken with the camera: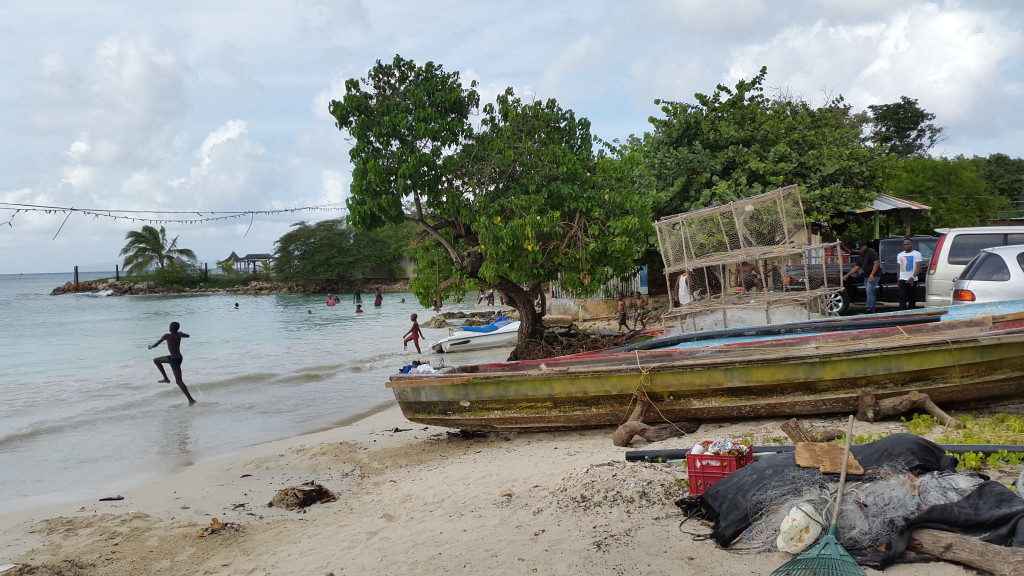 Galaxy S5 Camera Quality
The video much like the camera for still shots is great, you will really notice the difference if you are coming from a Galaxy S3 and upgrading to the Samsung Galaxy S5, as capturing a video and watching it again is like you are actually there. Check out this awesome Galaxy S5 Camera quality video I took on a beach recently:
Dust and Water Resistance
I never though I would grow to love this feature this much but at time I have to work in dusty conditions and at times I may even get wet, I now simply think of this as an afterthought as my phone is quite safe as dust and water does not get into it. I only saw how cool this feature was after having to clean my phone just after a busy day doing some dirty work and the grime that got lodged around the dust port covers, but was unable to get into the device. Imagine if my phone was not dust resistant then all that would be inside the phone.
The Fingerprint Scanner
I find it very hard now to type in a long password as I can open my phone within seconds with a quick swipe, I wish they would install fingerprint sensors on all my gadgets so that they are this convenient and easy to use. Plus there are so many other features that makes using the Samsung Galaxy easy and convenient.
 The Price
Seeing this is the unlocked version and the prices have not been carrier subsidized you will find that the up font cost of this phone is expensive but quite worth it when you consider the many benefits and features.
I hope you enjoyed our updated look at the Samsung Galaxy S5 unlocked international version its more tan a phone and I do not leave the house without mine each day, it's a joy to pick up and take along knowing that I have all the features and protection that I could ever need at my fingertips.
Continue Reading we have even more Tips for you: