Its seems that its update season as every major brand and phone carrier is updating to Android 5.0 Lollipop and the updates are rolling out faster than ever before, but you might be scratching your head if you own a  Samsung Galaxy S5 SM-G900F International version or the other variant as you are not seeing any updates. Worse of all there has been no updates since you bought it, why wait any longer for general updates, why not bring your Samsung Galaxy S5 to 5.0 Lollipop like all the other devices that are getting updates.
Whats even better is this is an official update that will not void the warranty of your device as it is straight from Samsung and requires no rooting or those other things as the device will be updated as it would if you went into setting and checked for updates except you will be manually updating.
Samsung Galaxy S5 5.0 Lollipop official Update for Samsung Galaxy S5 SM-G900F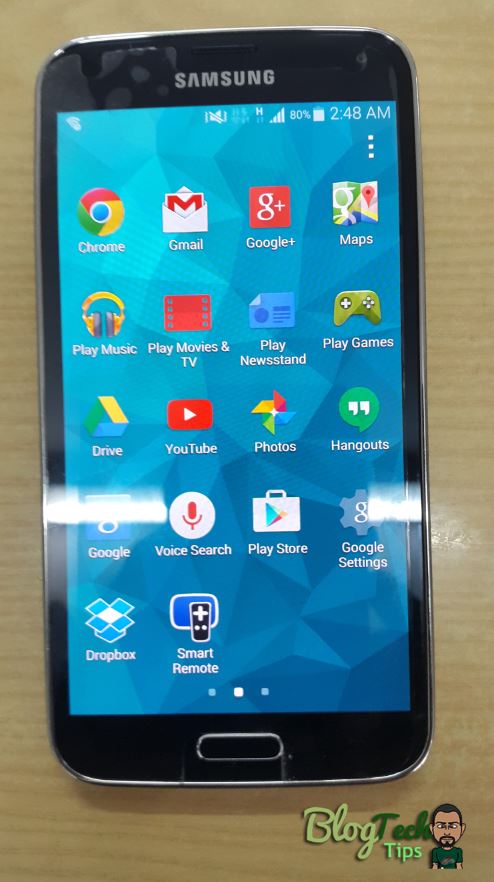 OK so lets begin by walking you through the update process: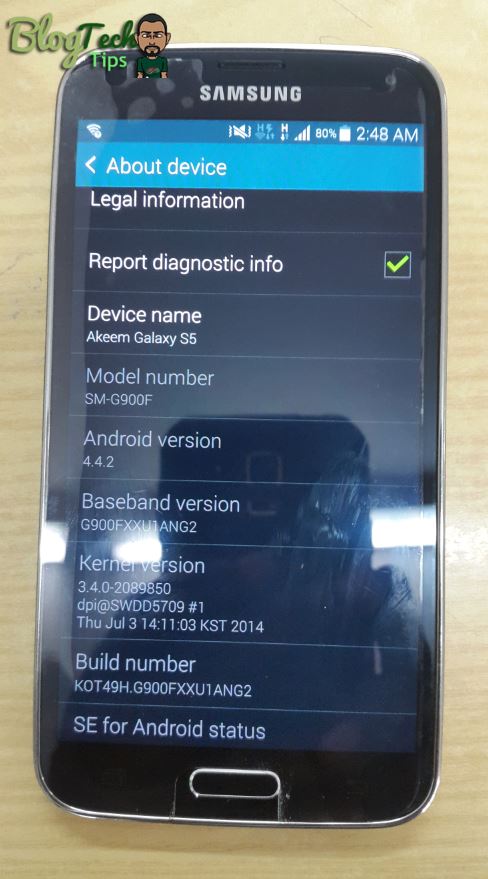 1. Make sure your phone is fully charged or you have at least 50% battery life left. Also be sure to backup critical files on your phone, while the update will not affect the files on your phone it better to be safe than sorry. Finally go into settings and about phone and make sure your device is actually the SM-G900F as seen above, never flash the wrong Firmware on your device as this can damage your phone and as always we are not responsible for any damage that you may cause to your device while attempting this tutorial, rest assured however that this works 100%.
2. Download all the necessary files:
Download the SM-G900F Android Lollipop 5.0 Firmware
3. Extract and launch Odin 3 by right clicking on the file and Run as admin, then power off the Samsung Galaxy S5 and put it in download mode and connect it to your PC.
4. Extract the Android Lollipop 5.0 Firmware that you downloaded earlier and from the Odin 3 main menu click on the AP and browse for the file that you just extracted and select it.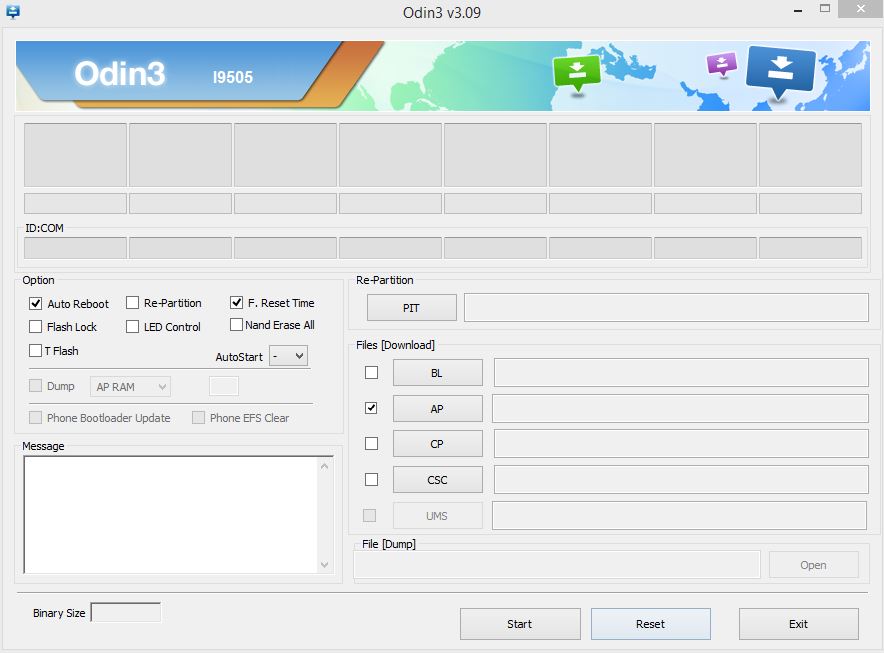 5. If everything is OK a blue colored box will appear beneath the ID:COM at the top of the screen, if you do not see the blue box check your cable or change USB ports.
6. When all is OK go ahead and click: Start , over on your phone you will see a progress bar allow it to complete after which the device will reboot when finished. Allow the it some time to boot up as the first boot usually takes longer than normal,When it is reaches the lock screen you are finished.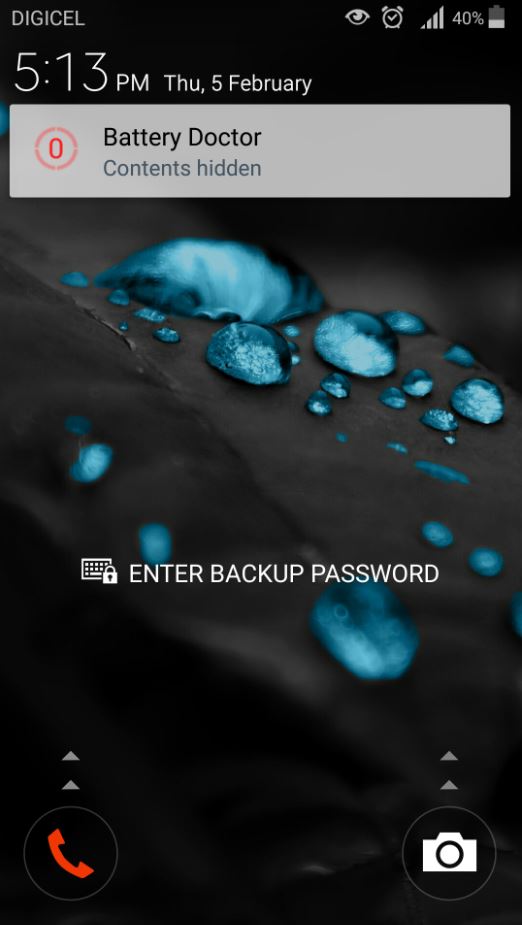 I hope all went well and you are now on Android Lollipop 5.0 and enjoying it, in case after installation your device is having issues starting up you may have to enter Android system recovery and wipe the device but that's in very rare cases, to see what the Android Lollipop looks like after installation you can check out the end of this article for our gallery.
Continue Reading we have even more Tips for you: