This is a roundup of everything that we know so far about the Samsung Galaxy S6 phone and I assure you we basically know everything so far. So unless Samsung his stringing us all along the cats out of the bag with all the Samsung Galaxy S6 leaks that has been happening lately. So if you have already missed it we did a article a while back outlining the main rumored features which has grown since then.
What will the Samsung Galaxy S6 look like?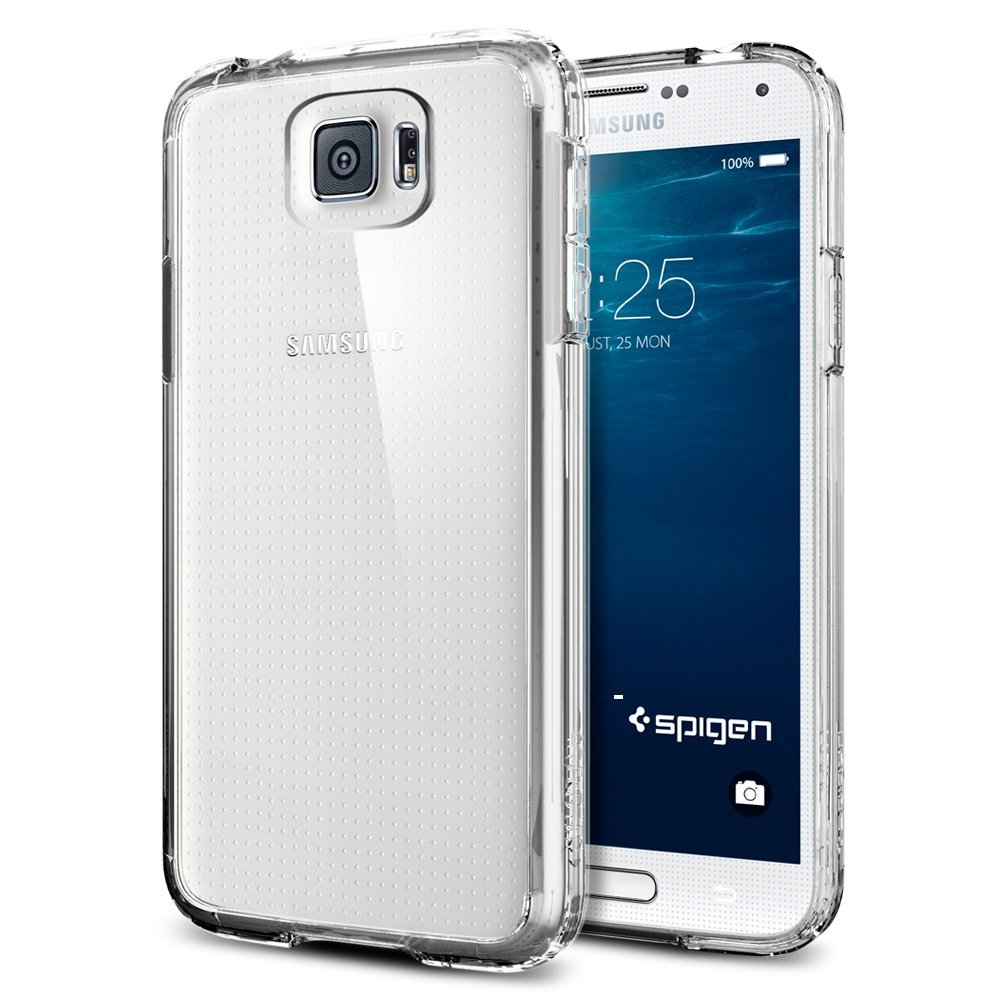 The leaked images are from case manufacturers who have created renders of the Samsung Galaxy S6 based on leaks of the S6 bezel and other leaked specifications, which makes these images as good as seeing the real thing,so we can be sure now that we just about know everything there is so check out the images:
Where are these images from and how credible are they? Well they are from several reputable case manufacturers who have already begun to offer these cases for sale or more accurately pre-orders and the cases will be release according to the listed dates of February 24, 2015 and April 6, 2015. The manufactures of these cases are included so that you can check them out:
1) Spigen AIR CUSHION Galaxy S6 Case.
2) Galaxy S6 Case: Verus Card Slot Case.
3) Samsung Galaxy S6 Case: Heavy Duty Rugged Cover Case from Cush Cases.
Samsung Galaxy S6 Specifications
So here are the Samsung Galaxy S6 updated specifications that you can bet your bottom dollar on:
1. A none-removable self-contained battery which will improve the life of the battery on a single charge.
2. Improved dust and water resistance.
3. The LED flash and heart rate monitor will be moved to a vertical position to the right of the S6 Camera.
4. Improved finger print scanner or reader.
5. 5 inch super Amoled Screen with an effective resolution of 1440 x 2560 pixels and protected by Gorilla Glass 4.
6.Android OS 5.0 or Android Lollipop.
7. Contains a Quad core 1.3 GHz Cortex A53 and a Quad-core 1.9 GHz Cortex A57 CPU
8. MicroSD support of up to 128 GB max
9. Comes with 32 GB internal storage and  3 GB RAM.
10. 20 MP camera capable of taking 4992 х 3744 pixels pictures and a front facing 5 MP cam.
So are you excited about the new Samsung Galaxy S6 and do you agree with these rumored specification? we would love your input so please use the comments below at your disposal.
Continue Reading we have even more Tips for you: