I have been a long time Gamer and I have a special place in my heart for computer Gaming as there is nothing cooler than getting a new Graphics card and running it through its paces and maxing out the latest gaming titles. I however don't like to waste money when it comes to computer hardware which can be very expensive and that's why I always aim for the best Graphics card for the money, but when there are so many options it can be hard to choose and that's why I always look for a balanced card that will give me the right mix of affordability and power.
Best Graphics Card for the Money
So we are going to highlight for your consideration and scrutiny some of the best Graphics card for the money that are very reliable and have a great mix of performance, reliability and cost, because why buy a super expensive Video card when one that cost way less can give you a better performance for the price without the bloated price tag. With that being said lets begin by showing you your top pics of Graphics cards in this category: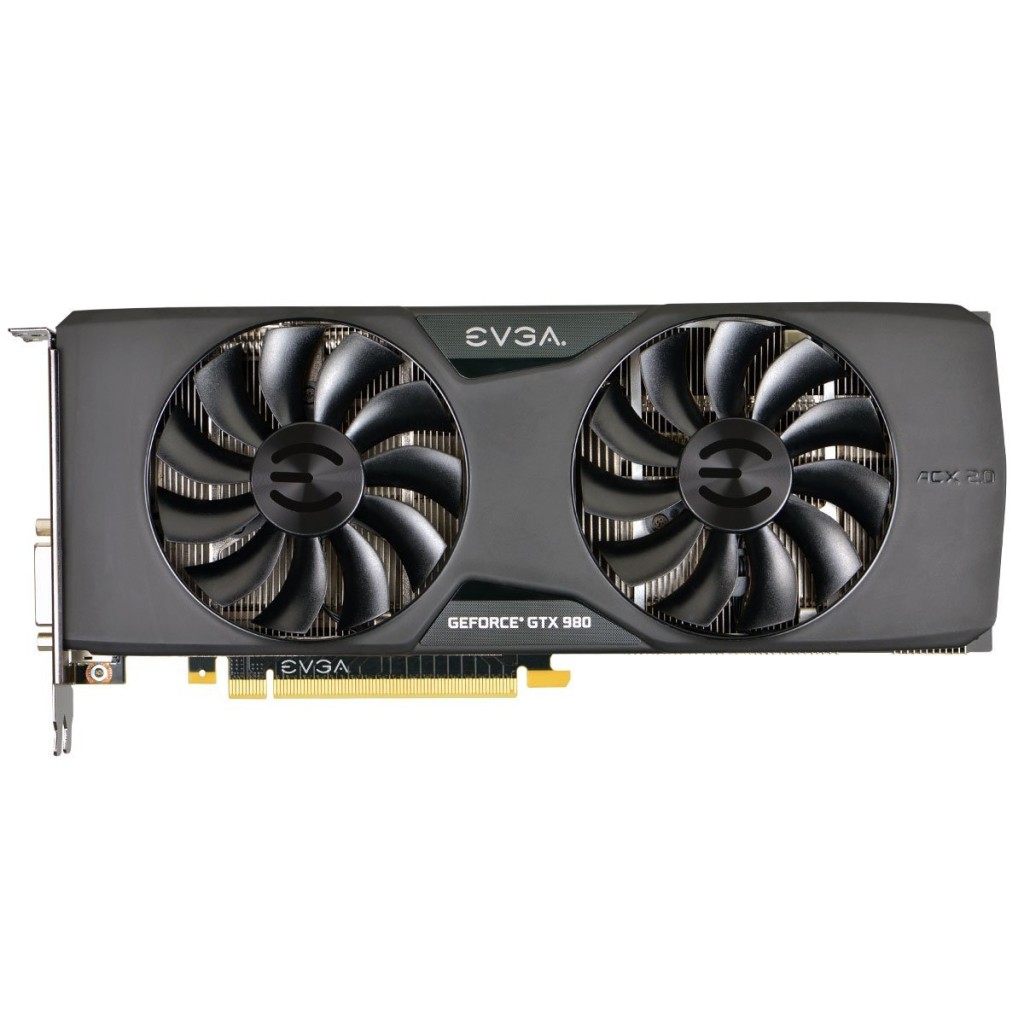 1. Evga GTX 750 Ti FTW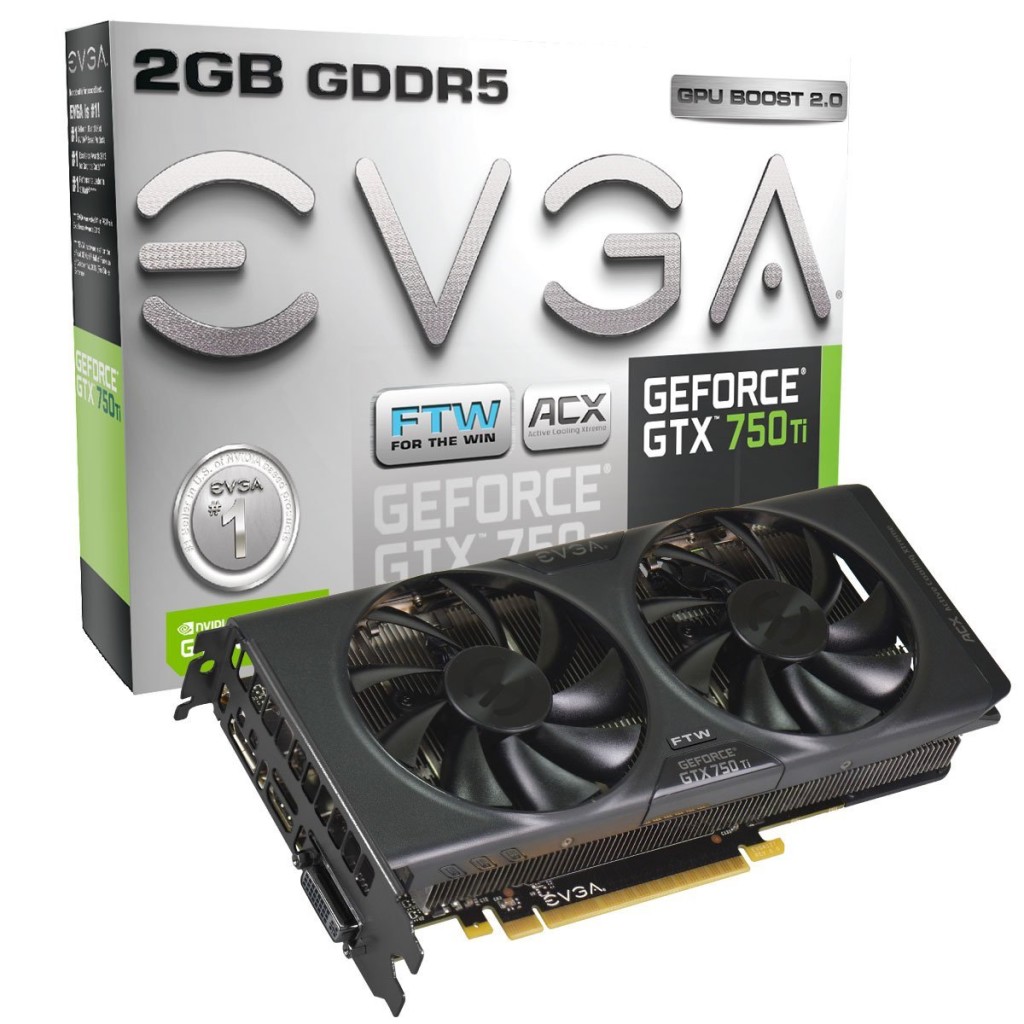 The EVGA GTX 750 Ti FTW is by far one of the most affordable cards on the market that you just cant help but love. This card has a Base Clock of 1189 MHZ,a Memory Clock of 5400 MHz, Effective CUDA Cores of 640,2 GB of GDDR5 Memory  and is PCI-Express 3 for very fast performance. You will also get other cool features such as NVIDIA PhysX, NVIDIA 3D Vision capability and much more which tends to come standard.
Now all these fancy specs are all good and well for reference but I am sure that you are more interested in how well this card will perform, well the GTX 750ti is often refereed to as the Xbox killer or PS4 slasher by many. But the best thing about this card is the great performance for the super low price that falls around the $150 range, what tricks most buyers about this card is that they think they need to pay three times as much for a better card for great performance, but let me let you in on a bit of a secret here, come closer to the monitor: The GTX 750 Ti is actually for its price and performance way under priced and the less people who know about it the better as you can take advantage of the deal before they wise up and raise the price when demand gets higher.
In fact what most users do is to get this card which out of the box handles new game titles great and then overclock this beast like there is no tomorrow for added performance and that where this gem of a value shines. Even without overclocking it's still great.
2.EVGA GeForce GTX 960 SuperSC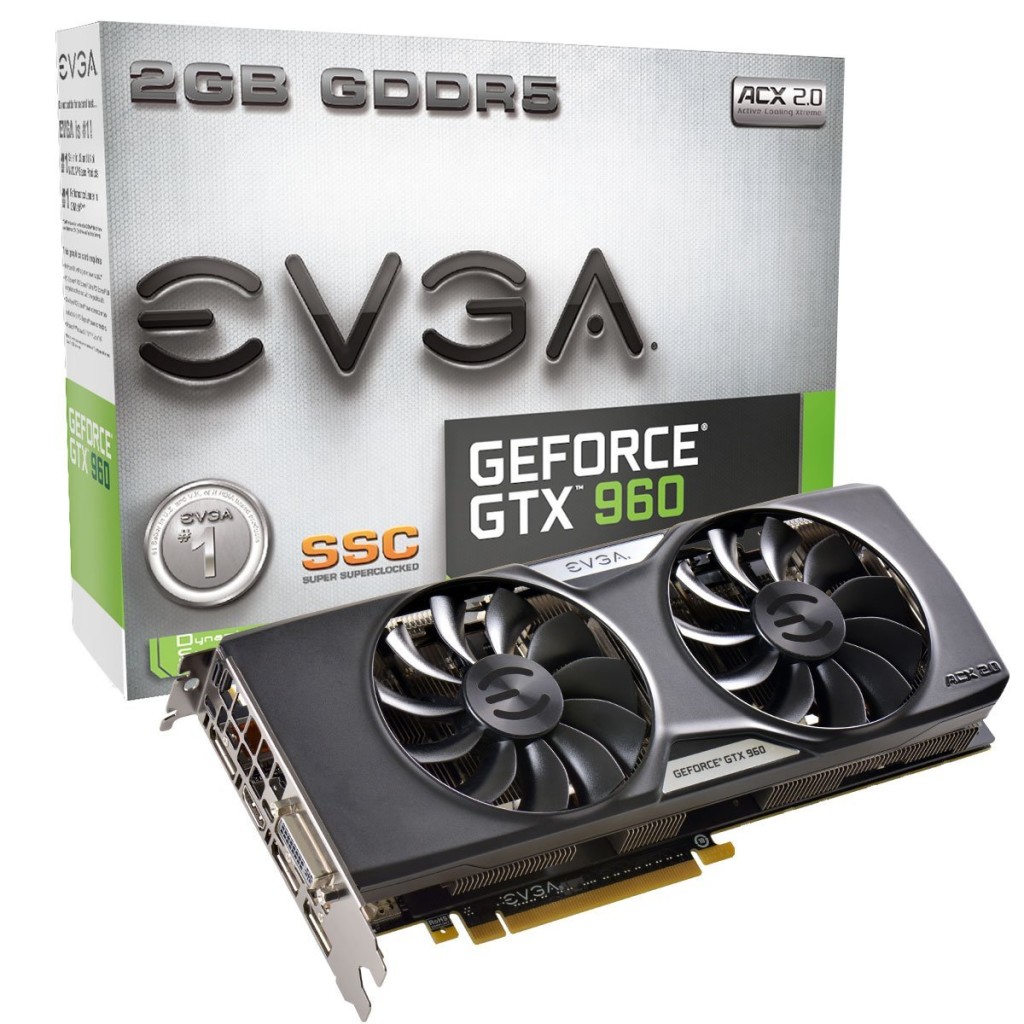 This EVGA GeForce GTX 960 is a step up from the model above and is a best seller and you will soon see why in a bit, as for the formal specifications: This Video card contains a +164MHz Faster Boost Clock,EVGA ACX 2.0+ Cooling, 33% More GPU Power for overclocking,Full Size Memory/MOSFET Cooling Plate,Double Ball Bearing Fans for 400% Longer Lifespan and
Quick Switch Dual BIOS which are all high-end features for a premium graphics card, so why pay extra when this card is basically the pinnacle of performance and cost effectiveness.
You can't do better in the $200 budget price range than this Card, this card will destroy any game that you may think of throwing at it, over clocking is a breeze I don't see why you would get this value edition and not over clock it as its begging to be tweaked, and its easy to do a simple video tutorial on YouTube and you will be in overclock bliss.If you have been holding out on an upgrade from the GTX500 series and God forbid the GTX400 series then the increase in performance will be in the leaps and bounds, you simply cannot see what you are missing and the card does matter.
3. Gigabyte Geforce GTX 970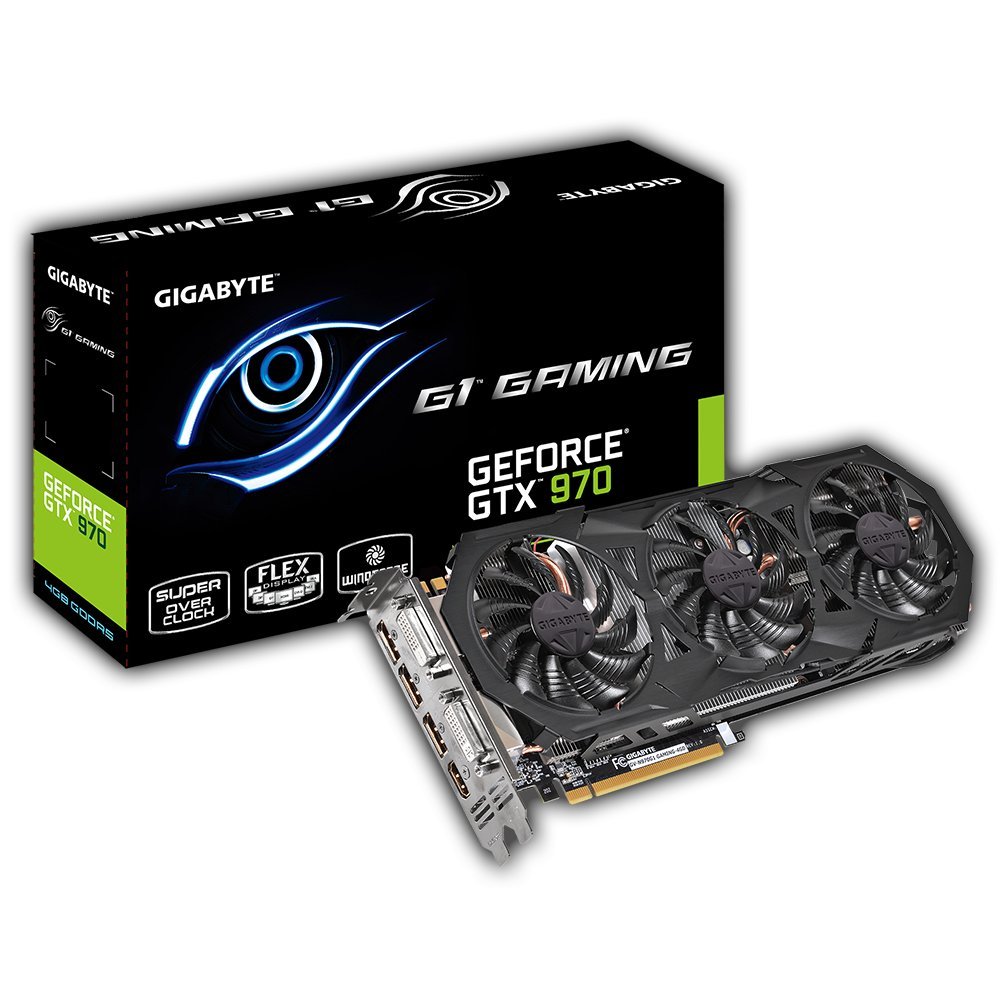 The Gigabyte GeForce GTX 970 has a 1178 MHz Base clock, 1664 CUDA Cores, 4GB GDDR5 memory, 256-Bit memory Bus and PCI-E 3.0 support. With all that said you should have no problem running all your games at around 60 FPS no issues and think about the fun you could have if you were crazy enough to combine two of these, well this is on the higher end of the best Graphics Card for the cost scale and is worth every dollar you can spare if you are looking for the best bang for your buck deals.
Gigabyte also includes a backplate for cooling which is awesome and this card looks great which will add to the aesthetics of your case. This card has even beaten the 780ti in benchmark tests and this card is approximately $200 less which a better value, now imagine if you were to overclock.
4.EVGA Geforce 8400 GS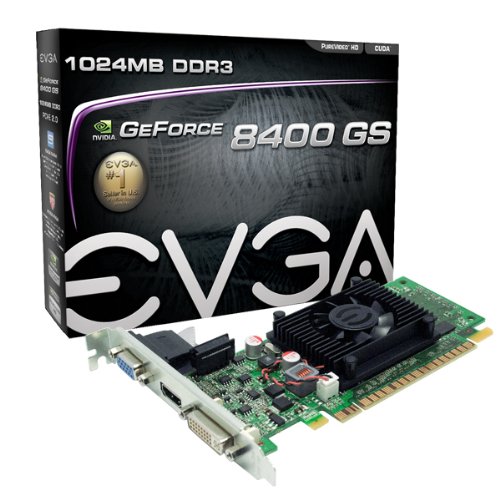 The GeForce 8400 GS is a very discreet and super cheap video card that while it wont break any records is very power efficient and great for those who are looking for a great option for a multimedia computer that will handle video playback and streaming content from places including paid streaming services. So you can go ahead and check out this affordable option if thats what you are in the market for.
Now that you have found your value graphics card its time for you to get down with some serious gaming, have fun and remember that great Gaming begins with the right hardware in your Gaming PC.