If you are familiar with the software Internet Download Manager or IDM for short you will already know how great it is at optimizing a slow internet connection for faster speeds in downloading files. Well you may also know that piece of software cost money and you may be looking for a Free Internet Download Manager that will offer you all the features of that software for free without any gimmicks such as a trial or other methods that result in lame functionality or things that causes you head aches when you are downloading a file that you need. Well if you are interested I am here to show you a simple and free software that has all the features of IDM but is better in every way, it's also free and is called Eagle Get.
What Will you get with this Free Internet Download Manager?
Similar to IDM you will get:
1. A download Accelerator: Have you ever been downloading a file and you know that your internet connection is fast but your connection seems to go to snail pace when attempting to download a file? Well with this Internet Download manager files that show hours to download will take minutes especially if your internet connection is fast but is throttled when you are downloading by your Internet service provider.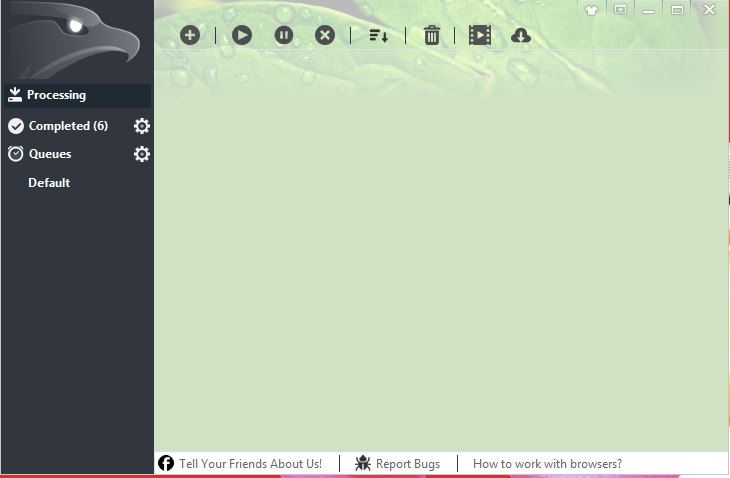 2. Download Video Streams: Have you ever been watching a video online but its streams and stops and you can barely watch the video all the way through? with this free software you will be able to download the video fast and then watch it back without interruption.This also works with all websites that stream video, and is great for even slow internet connections.
3. Simple interface with modern look: the interface of EagleGet is simple and easy to understand unlike IDM which is confusing, plus it looks great and is very easy to handle.
4.Multiple Browser support: Its works with all major browser and integrates easily it as simple as install and forget it.So you can continue to use your browser of choice without issue or compromising your standards.
5. Pause and Resume Downloads:You can resume interrupted download and manage your files with relative ease.
Download free Internet Download Manager
You can download the installer for this great program here.
Review
I must admit that I was a long time user of Internet Download Manger or IDM and had I known there was a simple and free solution that allows me to actually accelerate my downloads and capture video streams I would have been using this software earlier.I sometimes download large files such as an Antivirus file and without this it would be a tedious process. It's basically offering premium features for free that IDM is selling and the software even looks better with a more modern and streamlined interface. I was so impressed with EagleGet that after using it for just a few minutes I knew it was a superior program and there are no adds or hidden cost it's simply free,I was a bit skeptical at first but quickly found that what we had here was a masterpiece.
The strange thing is that many people don't even know about this program and my goal is to spread the good word and make many other users learn about it and what it can do to speed up their online activities such as downloading large files. Be sure to try it out and  recommend this free download manager to your friends.Also take the time to leave a comment and share your experience.