When it comes to video editors I am sure you would think that their is a clear answer as to what is the best YouTube video editing software but there is not, there are literally a tone of video editors that are available on the market and they all have there merits. What I can however tell you is that if you are a beginner I have an ideal Video editor that easy to use and offers some very advanced features that will grown with you as your YouTube channel grows. I personally use it for my Youtube channel and it has never let me down and it is called Camtasia Studio.
Camtasia Studio 8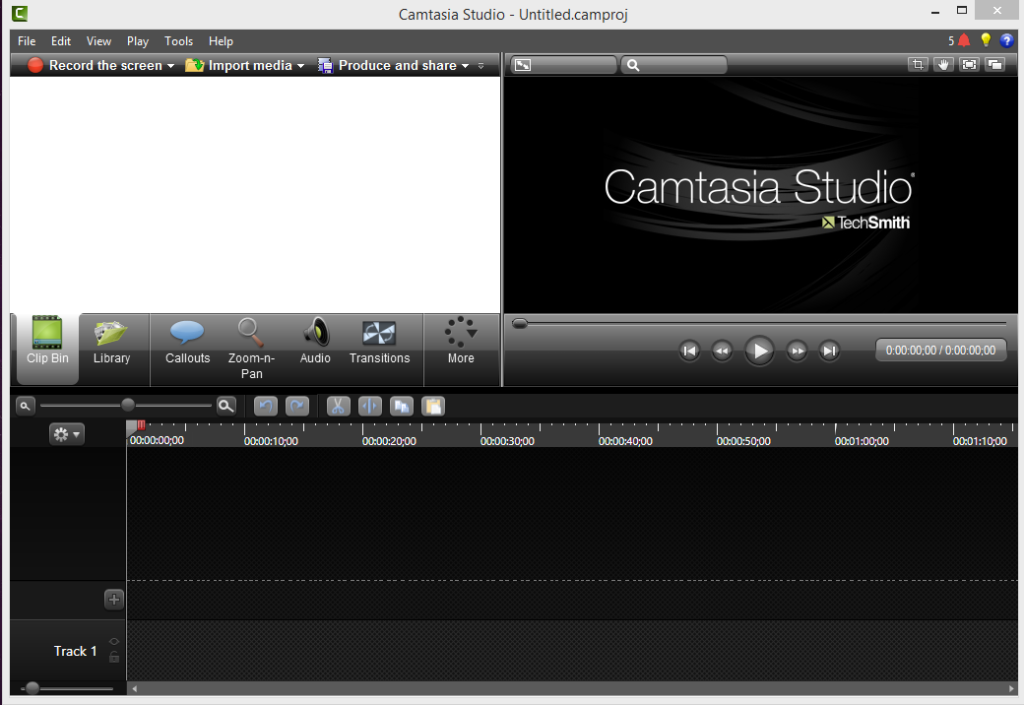 This YouTube video editor is my all time favorite and I have been using it for a number of years now and it suits all my needs. Its super easy to get started with Camtasia Studio 8 as there is a convenient getting started guide that runs after installation that will have you editing your video as early as a few minutes after instillation and by exploring you can learn more advanced techniques through the intuitive design of the interface.
Simply drag and drop the video files that you want to work with to the clip bin seen above and place them on the time line below that as needed and in the order needed. You can add text, snip, add transitions effects between clips, fade the audio in and out focus or blur out specific points in a video as well as foucus on specific points. You can even remove background noise from a video that you shot especially if you cannot reshoot as a incident I had the other day with some nasty background sound that would have made the video almost unwatchable but I was able to remove the noise 100% from the video and I will be showing you how to do that later.
You can even record your screen for tutorials or your desktop and if you have a webcam you can show yourself in the video while you speak. It works wonderfully in editing video from your smartphone, digital camera, DSLR or other video recording tools and you can add your own water mark to your videos.The best feature for YouTube that I have seen is that you can create an intro video where you animate the text or name of your channel and even add background music, this is easily the best YouTube video editing software.
How to Add Text to your videos?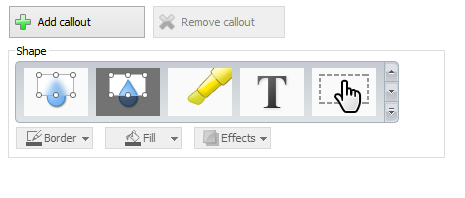 To add text to your video go to callouts, scroll until you find a "T" click on it and add the text that you want to the video by writing it in the box that will appear beneath. You can change color and add shadows and mess with the size. Finally you can stretch it on the time line to choose when it should appear and how long it should last.
How to Remove Background Noise from your Videos?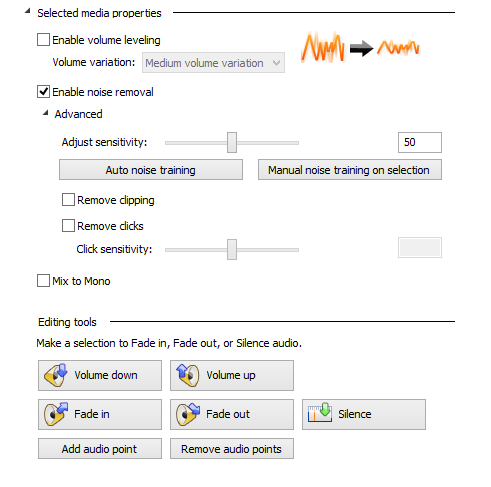 Click on Audio and then enable noise removal, now this by itself is only enough to remove basic background sound and to truly take advantage of the feature click on Advanced and then adjust the sensitivity slider up, you will want to preview the video audio when you do this to make sure you find the sweet spot that removes the noise and leaves the audio sounding good. You can also check the boxed options if you have those problems such as dipping and so on along with the sensitivity.
How to rotate a video that's upside down?
This is one of the features I like about Camtasia studio 8 and that's if you mistakenly held your camera upside down such as is the case with your phone or smartphone video you can rotate it and fix the video. You can watch the video to see what to do or add the video to the timeline, then click on it to the center you will notice two small circles with a straight line between them, when you rest your cursor over either they turn green and show the rotation symbol simply flip the video to correct by left clicking and dragging clockwise or counterclockwise.
What format should I save my Video in?
I suggest that you choose MP4 only and decide if you want 1080p or so on but remember that the higher the resolution the bigger the file. There are also options for YouTube directly.
I hope that you will choose Camtasia Studio 8 as your YouTube video editor of choice and if there is anything at all that You would like to know how to do that's not covered in this article ask in the comments below and I will give you direct instructions. As always take care and have fun video editing.
Continue Reading we have even more Tips for you: