The Apple watch is out and its a huge success for Apple even though many users are still undecided as to whether or not they should take the ultimate plunge and get one. But there is something that never ceases and that's the many questions that users and potential owners of the smartwatch have and trust me when I say they do have many question which is not uncommon seeing that this is Apples first smartwatch. In this article we seek to address some of the common Questions that users have with straightforward answers that you can use to help you in deciding whether or not you should bite the big one and purchase an Apple watch soon.
Common Apple Watch Questions that every one tends to ask eventually
1.Is Apple watch waterproof?
This is up there as one of the number one asked question as to whether or not the Apple watch is Waterproof and the short answer is No it's not waterproof however its IPX 7 water-resistant which means it will survive an accidental fall into water or you can keep it on when you are washing your hands or get a little wet in the rain but don't take it swimming as you will be pushing the limits beyond what the water resistance was meant for and can result in the damage of the watch.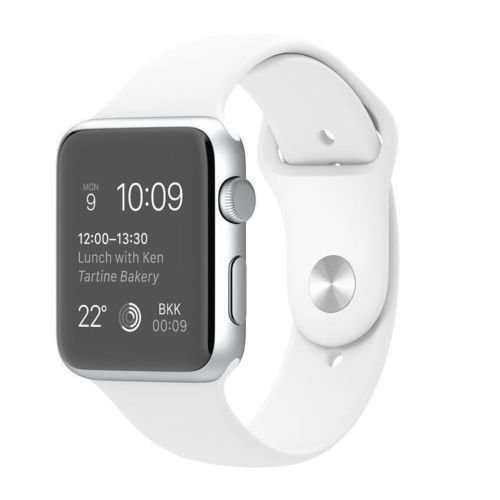 2. Whats the Apple watch Pricing?
The pricing as of right now can be seen below:

Price Disclaimer
3. What are the best Apps for the Apple watch?
Right now there is a nice selection out and the numbers are growing everyday but there is two that will catch most users attention:
a. Shazam: A App that can easily identify any song that's playing and give details as to the artist, song title and lyrics. Its your own personal song genius with a single Tap.
b. Citymapper: is great for getting to where you want to go by public transit and helps you to get to where you need to be very effortlessly.
The fitness features and Apps are also note worthy along with many more.
4. Why does my Apple watch Apps run so slow?
Most users will realize that when they use an App on their Apple watch that it takes a long while for them to load, this is because they are not actually running on the watch but on your iPhone and the end result of that processing done by your phone is displayed on your Apple watch despite being launched from the watch.
So if you think your Apple watch is lagging its not and it's just the way it works to process things by working in conjunction with your smartphone. But do not worry as Apple has Apps in the works for the future that will run directly on the Apple watch which should improve things greatly.
5. Whats is the battery life of the Apple watch like?
Compared to other smartwatches on the market the battery life is quite good and can easily last a day and a half, so you can get a day easily or two depending on your usage patterns. Plus there is a power reserve mode that can help in extending your battery life even further.
Charge time is about an hour and a half to 2 hours from 0% and it also helps in preserving the battery life of your iPhone seeing that this is a accessory that works along with the iPhone and for now most of the Apple watches functionality is paired with both of them working together.
6. Does the Apple Watch scratch easily?
With many people testing these you might have heard of situations like scratchgate with the Apple watch, but overall it's mainly being blown out of proportion as other than minor scratch that will occur if you take care in using and handling it you should have no issues as it does not scratch easier than any other gadget.
7. What types of accessories are currently available for the Apple Watch?
The accessories so far includes somedocks, Screen protectors, cases for those that do not want to scratch there watch.
8. Whats that Mystery port on the Apple watch?
There is a port right behind where the band clips in this is a diagnostic port that Apple can use to trouble shoot or diagnose issues with devices in need of repair,mystery solved :).
9. Whats the best band for the Apple watch?
It's mainly about personal taste and preference but in terms of great watch bands for the Apple watch I am loving these:
a. Solid Stainless Steel Metal Apple Watch Strap
10. Should you buy an Apple Watch or wait until version 2?
It's really a matter of personal taste, if you are in the market for a smartwatch and you see the benefits of getting one such as the sport version then by all means do get it.
So that Raps up our common Apple Watch Questions and Answers, if I missed anything please leave a comment along with the question and I would be more than happy to answer your question. as always this is Ricardo saying thanks for checking out the website and do check out our other articles.
Continue Reading we have even more Tips for you: