I most recently was in a situation where I had to use a computer to do some work and one of the things that I noticed was that while said computer was running very fast just a few months ago it was super slow today a few months after first using it. By slow I mean it was very painfully slow and going at a snails pace to the point that it would cut productivity and affect anyone trying to get just about anything done, today I will be showing you how to solve this problem with this computer running slow fix.
Full Description of the Issue
These were the things that I noticed when the computer running slow: It would take a very long time to boot up fully after logging in, opening up apps or programs such as a browser would go at a snail's pace as after launching a browser it would take anywhere from 3 minutes or more for it to open, to the point that I would wonder if it would even open at all. Opening folders or drivers was equally slow and the computer basically was ruining very slow in general to how fast that I knew it could run. This can happen on desktops or laptops as they both are basically the same.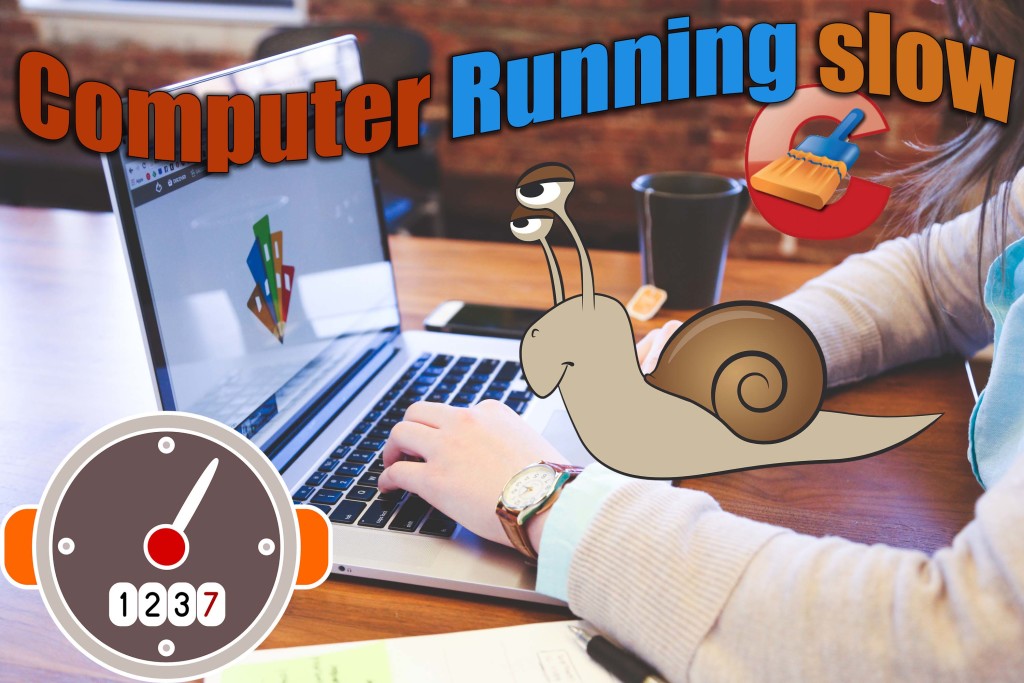 Why is my Computer running slow?
Well a number of things can cause issues with your computer ruining slow but the main culprit in most cases is that Junk files that have build up on your computer such as cache from your browser and errors in the windows registry, if you have been using a computer for a while you learn that this will happen on all computers running windows eventually as a computer that's new today or had its operating system freshly reinstalled and runing super fast will be running super slow in a few months if it's not maintained.
Today I will be showing you how to fix those computers that are running slow and how to prevent such slow downs in the future.
What will I be doing to my computer?
You will be cleaning junk files that your computer has been accumulating that's making your PC slower along with broken registry entries that are normally left over from old Apps that have been uninstalled or deleted a long time ago that also may slow things down for you. There is no danger in deleting these files as they only consume space and cause more trouble than they are worth when too many of them build up.
My Computer is running slow fix
Here is how to fix your computer and it can take anywhere from 5 minutes to 20 minutes or more depending on how much junk is on your PC and the speed of your hardware:
1. Download the following App: CCleaner, the App is about 6.37 MB and the download link can be found in the upper right corner of the download website in green.
2. After downloading be sure to install and launch the App, the interface can be seen in the picture below.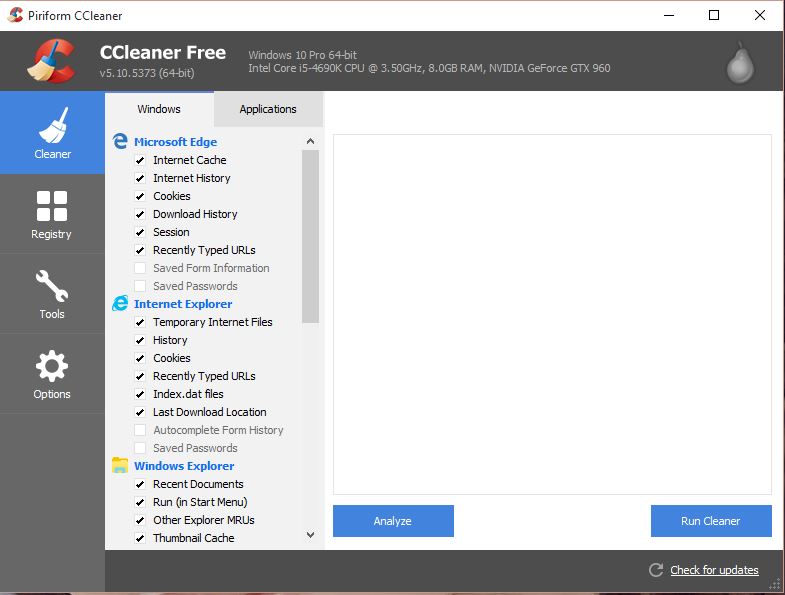 3. From the main screen of the Application click on Analyze and allow the app to do its thing this can take a few minutes and will take longer if there is more junk on your computer. After its finished it will show how much space can be cleaned up or is being occupied by junk. click on: run cleaner after the analysis and if it asks for you to make a backup before running do so and allow it to clean your PC.
4. Next in the left panel click on the registry tab and again similar to the above click :scan for Issues and then select:fix selected issues after the cleaner has identified them.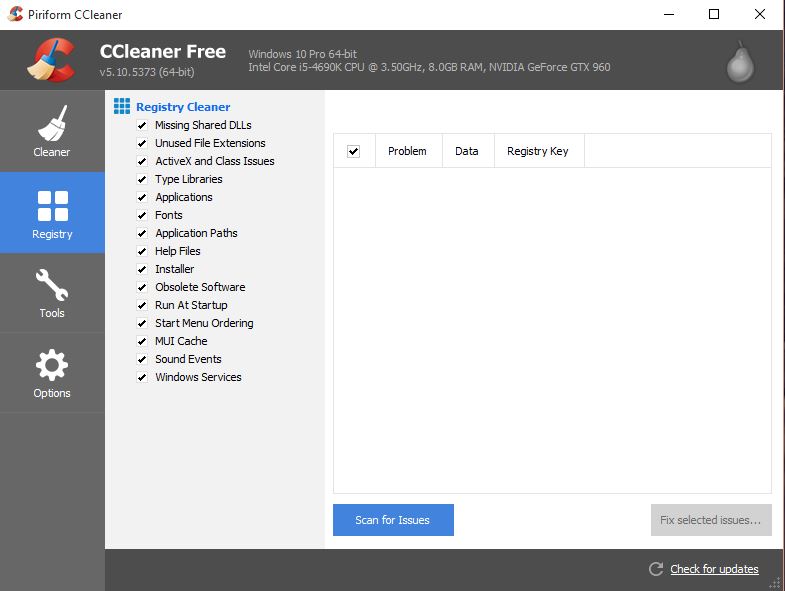 5. That's basically does it you can go ahead and test run your computer I am sure you have now noticed an improvement in its speed and responsiveness and applications run much smoother and faster.
If you enjoyed this tutorial or if it was helpful do consider signing up for our email subscriptions to be first in line when we release a new tutorial or better yet spread the love by sharing this tip and save a friend or family member from a slow computer as I bet some one you know is suffering from the same issue right now.
Continue Reading we have even more Tips for you: