If you use USB flash drives and I am betting that you do one of the very annoying things that you will encounter is the USB shortcut virus which is infamous for causing your data that is stored on your Flash drive to disappear and only leaving a bunch of shorts behind and you being unable to open your files. In today's article I will be showing you how to remove shortcut virus and how to recover your precious files once and for all in simple easy to follow steps.
What is the Shortcut Virus?
The shortcut virus is a very annoying virus that infects a computer and then targets USB flash drivers by causing the documents and files on the drive to disappear and being replaced as a series of shortcuts. These shortcuts cannot be opened leaving the user confused as they do not know what to do after being hit with this virus. It will also attempt to spread to new computers  by the same USB drive that is infected.
Also if the user has an antivirus the issue is compounded as the Antivirus may remove the shortcuts and the virus but they will not be able to restore the files or make them reappear and often leaving the flash drive blank. The only way to tell that there is a file on the drive often involves you right clicking the drive and looking on the properties to see that a good portion of space is being used up and that the drive is in fact not blank.
What you will Need?
You will need the following to fix the Shortcut Virus problem:
1. The infected flash drive.
2. A reliable computer.
3. Download the Shortcut virus remover.
How to Remove Shortcut Virus?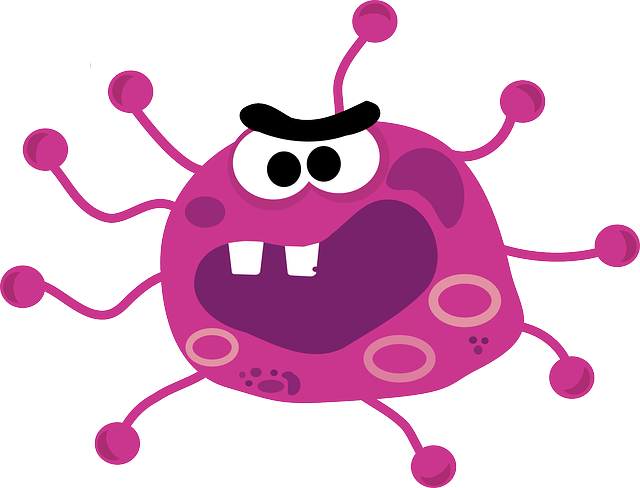 Now to the fun part of this tutorial and that is to show you how to remove shortcut virus using a trusted Antivirus and the shortcut virus remover tool that we will provide a download links to below:
1. Download a trusted Antivirus, now most Antivirus have updated to block and remove the Shortcut virus from infecting your computer, I personally use AVG Antivirus and there is a free edition that will work just fine, as for others brands I cannot verify if they will remove it.
2. Once its downloaded and installed you will want to scan your computer to remove any instances of the virus and scan your flash drive to remove the infection, if you don't do this the virus will simply hide your files over and over again until the primary issue is resolved.  Now to finding your files that have been hidden by the virus you will need the Shortcut virus removal tool that is shown below.
Shortcut Virus Removal Tool
The shortcut virus removal tool can be downloaded here, after download simply place the file on your flash drive with the shortcuts or that appears to be empty sometimes and double-click on the: shortcut virus remover.bat file and follow the on-screen instructions, by pressing the appropriate buttons to reveal your hidden files that the virus caused to disappear.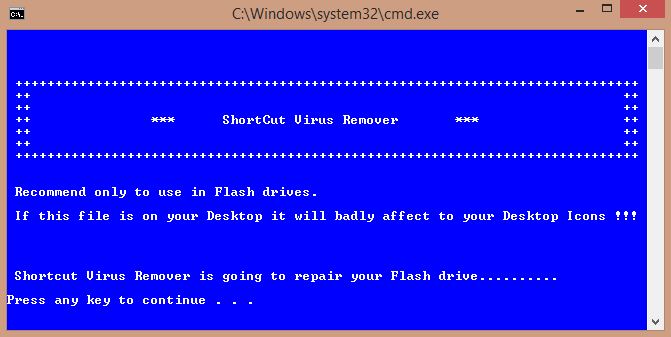 3. That's it your files should now be visible and accessible once again.
I first encountered this Virus at a school library where students were using a lot of flash drives to move their files around between computers you can only imagine the shock and distress that they felt when all their hard work disappeared from their flash drives. I took my time in analyzing their issue only to find that it was a virus and I have been helping various people ever since cleaning up their flash drives of this virus and recovering their files. You can only imagine how happy they were on recovering their files.
If you found this tutorial on how to remove shortcut virus helpful please take the time to say thanks and share this article, as always thank you for being an awesome guest on our website and take care until our next article.