With the release of a new Samsung Galaxy S7 and S7 Edge there comes the issue of fake devices from China that are made to look like the real thing, so much so that they can be fooled into spending hundreds of dollars for a fake lookalike device without knowing. This article is meant to show you how to quickly spot a fake Galaxy S7 or Galaxy S7 edge so that you are not tricked into buying a fake.
So if you are about to buy a device from someone do take the time to do these test or better yet if you have bought a device recently use this tip to tell whether your device is a fake or not.
How to spot a fake Galaxy S7?
The process is pretty straight forward and all you have to do is follow the steps below:
1.Startup the phone and download the following app from Google Play: Genuine Galaxy or simply search for the name and install the app. The video below demonstrates the process.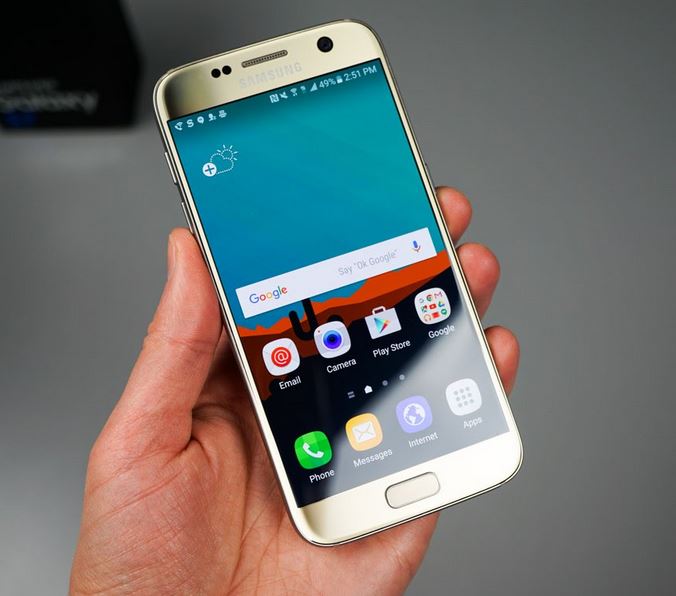 2. Launch the application and you should see all the information about your device including: model number and hardware information.
3. Once you got the model number Google the information about your device and see if the specifications match that of what is being shown that includes CPU cores,CPU frequency and so on. The brand should be detected as Samsung, if anything is off such as what the box says the model is if you got a box then you have got a fake as the info is taken directly from the hardware.
4.Another solid way of telling if your device is a fake is to activate the finger print scanner feature and try to open the phone using it after setup then try the wrong finger, a fake fingerprint scanner will often open with any finger and not work as it should but try to fool you into thinking its working.
5. Finally try putting your device in download mode which should have English writing with info about your phone, fakes will have Chinese writing which is a clear indication that what you have is a fake.
I hate fake devices especially when they are being passed off as genuine, if you want to learn more about the Galaxy S7 please read more here and do remember to subscribe to the blog and share this article as it would be greatly appreciated as well as you may save a friend from wasting money on a fake.