Today's article is focused on those who are having touch screen sensitivity issues with their Samsung Galaxy devices where the display is acting overly sensitive to touch such as being unable to swipe, launch apps or even type consistently and more.
This issue may also happen to other devices other than the Galaxy S6 as in my case,so this should also apply to any Samsung Galaxy or Android device. This issue may also arise when certain screen protectors or casing combos are placed on your device trigger screen sensitivity issues. So if you are having any issues relating to your touch screen sensitivity not operating properly weather or not you have a screen protector on this should work for fixing your device.
Problem:
Your Samsung Galaxy becomes very sensitive and unresponsive  to various touch gestures and the device basically does not respond to touch as it should naturally.
Fix for Samsung Galaxy S6 Touchscreen Sensitivity issue
1.The first thing that you want to do is to go to your phone dialer and type: *#2663#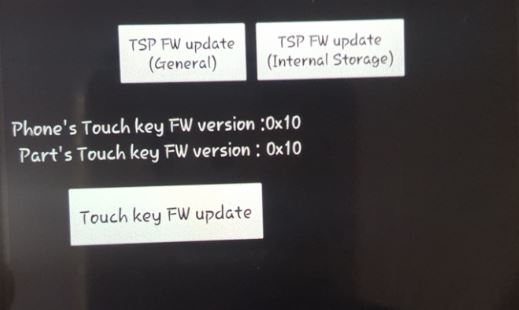 2. A new menu should appear, now look for the button option that says :TSP FW update (General) and click on it.
3.It should now start updating, be warned do not turn off the device or interfere with the process simply allow it to finish. When finished it should say update complete pass.
4. You can now hit the back button to exit the menu and test to verify that your phone is now fixed in most cases it should be more responsive and sensitive as normal.
Alternative Option to try:
In case this did not work for you, then try the following:
1.Go into settings and find the option: Language and input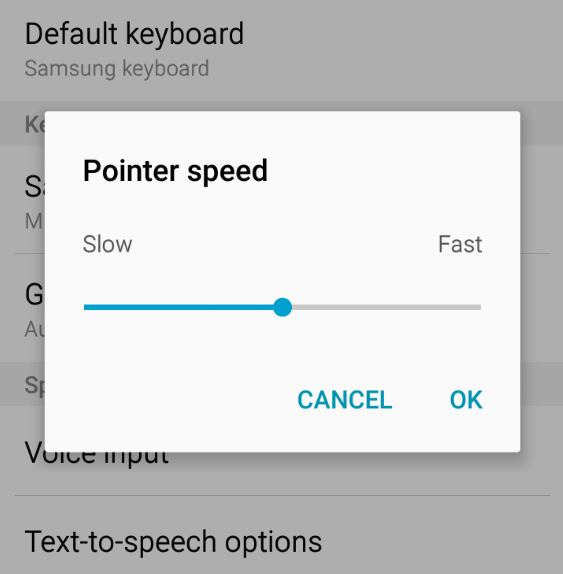 2. Now look for :Pointer Speed.
3. Adjust the slider approximately half way between fast and slow as seen above and click OK and that should fix the issue, you can also adjust and tweak the settings to your liking.
The above was a really easy fix and should have your phone once more behaving as it normally does, we all know how annoying a phone can be when the touch display is acting up, its enough to ruin any ones day but hopefully I saved you from that burden. Please share this article and do subscribe to the blog as I would love to have you as part of this family.