I recently got a notification on my OUKITEL U7 Plus that there was an update available for Android 7.0 Nougat. I installed the very large update only to later have the install error and fail to install on my device. It was very discouraging as this was the first update I ever had fail on this device and besides the Oukitel team rolled out the update very fast of Android Nougat which was very impressive. So guys this is a fix for the  OUKITEL U7 Plus Android 7.0 Nougat Update failing to Install.
The Notification:
For starters I saw the following notification that reads:
Wireless update, Update Information: Version number: R09,Release date:2017-1-13,Version size:1082.56 MB,Updating:
1.Updating to Android Nougat OS;
2.Notice: Please insert a 16GB TF card before updating,otherwise it can't update successfully.
3.Set SD Card as "Use as portable storage".
4.The install time needs comparatively long time,please be patent.
Once you select Install Now,your device will power off and enter into Recovery Mode. The update process ma take a few minutes, please make sure your battery is charged to at least 30%.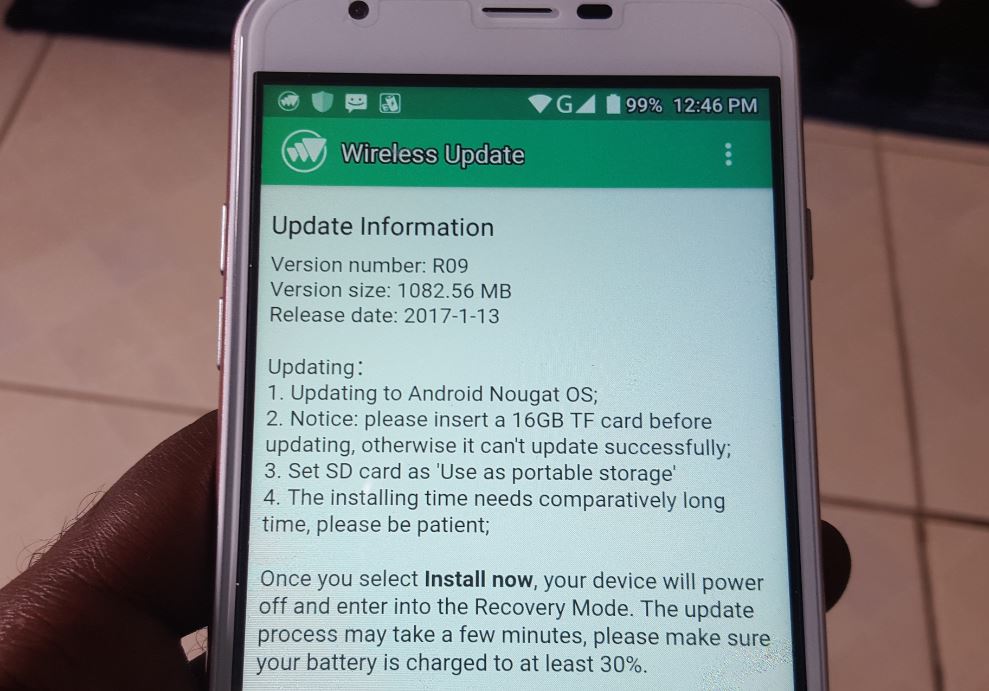 What had Happened?
So What I did in my case was to have My 32 Gig SD card in my device which had free space, I connected to a good WiFi connection and checked my SD card to make sure it was the correct format and everything was set correctly and it was good. Finally when the update was downloaded I chose install now and my phone rebooted and after the files were uncompressed and I saw the Green Android guy on-screen.After a few minutes I got Error,this was very annoying.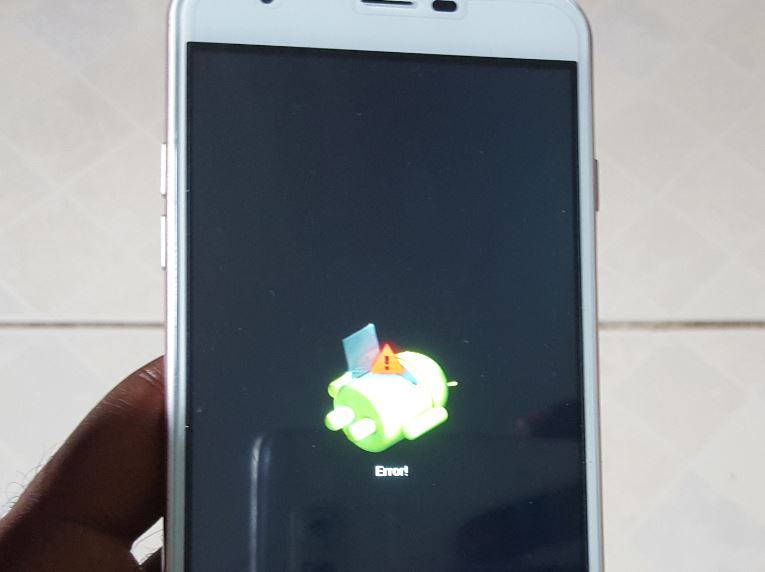 I tried downloading and reloading the file which was not small all of three different times and still got the same error each time and the phone did not update to Android 7.0.
How I fixed the Install error of Android Nougat on my OUKITEL U7 Plus?
So in case you are wondering how I fixed my install error problem and how you can do the same :
1.I had to go on my SD card which was 32 GB and clear up more than 16 GB of free space. I had about 9 GB free or so.You will notice the update notification asks for 16 GB SD card,I though all they needed was a large size card so they had enough free space, but no you actually need 16 GB free space. So the wording of the update notice needs to be updated to say you need a SD card with 16 GB free space. This was the main reason for the error after the files uncompressed and started to attempt to install.This step alone fixed my issue.
2. Another thing that can cause error is the format of your SD card is set to.Go to settings and then storage.Scroll all the way to the bottom and look at your SD card or Micro SD card and make sure it says: Portable storage. If not you will need to re-format the card and when asked what you want to do with the new SD card set it to portable Storage mode.
3.Make sure your Phone has at least 50% or more charge. The update recommends 30% but its better to be safe than sorry.
4.The install time is very long and in my experience its something like about 30 minutes to 1 hour so be patent and wait as this is a large update. Also use a WiFi connection to download the update, its a little larger than 1 GB and it makes no sense to mess up the install several times and start over again as I did, you can even pause the install on slower connections in case you have to stop.
Final Thoughts
So OK guys that's it if you follow my notes from above especially number one that most people might mess up you will be on Android Nougat in no time. Also do remember that while the update was rolled out on January 13,2017 for the Oukitel u7 Plus you might only see it available a little later than normal. You also have to do the past updates before it appears.
So guys if you found this useful please share this tutorial with a friend that has this device. Also please leave a comment below sharing your experience with this device and the new update, as always take care until next time.
Save
Save
Save
Continue Reading we have even more Tips for you: