Guess what? Android 7.0 Nougat is rolling out fast for all newer devices on Android, also very surprisingly the OUKITEL U7 Plus is one of the devices that's first in line to give its users this new update very fast. Just in case you want to know what are some of the new features of this version of Android before updating your OUKITEL U7 Plus I suggest that you continue to read this article on the OUKITEL U7 Plus Android 7.0 Nougat Update new Features.
What has changed?
I love my OUKITEL U7 Plus and with the Android 7.0 update its better than ever before. I highly recommend that users of this device update to Android Nougat right now. This is a quick look at those changes and the ones that stood out the most to me so bear that in mind as I give you this tour that will also include a video as well.
The Lock screen
An issue I hated with the old Android lock screen on the older Android version was that I could not customize the wallpaper. Yes in other words I could change to any of the ones that were default which were nice but when it came to actually changing the lock screen to something like a cool picture it would not take at all. With the Android Nougat 7.0 update your OUKITEL U7 Plus will easily change its wallpaper to whatever you want.
There is quick access to the camera and the google voice command feature. The date and your name along with the time is also placed front and center for easy access which is nice and easy to see.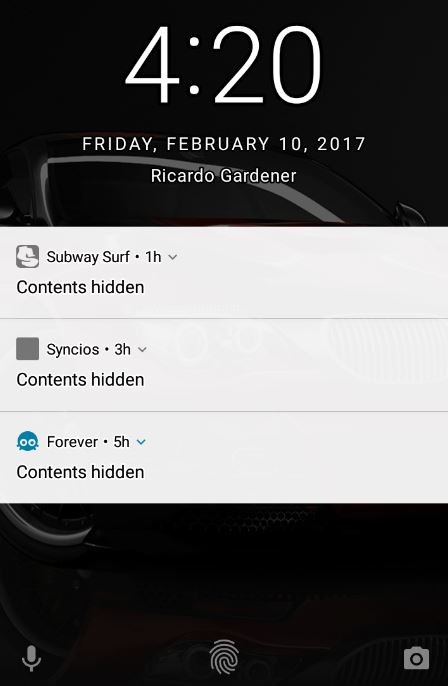 Themes
The themes along with the theme store is a feature that was recently added but takes center stage with Android Nougat. By default you have three (3) themes to choose from with the classic theme enabled by default. I suggest that you try out the Life color theme as it's the best in my opinion. The other theme is iOS_9 which makes your phone look like an Apple device in its interface which completes the look of the device which already has a striking resemblance to the Apple iPhone.
New Menus and Notification Area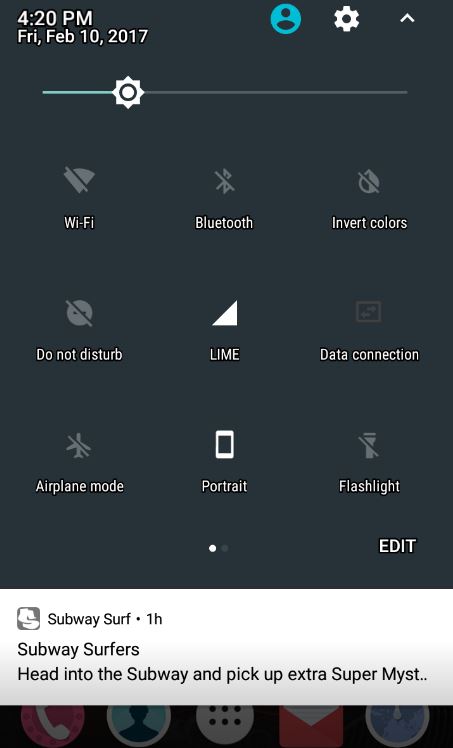 The Notification area and quick settings panel has been given a total overhaul. Notifications look different and you can easy access common features such as WiFi, Bluetooth and so on with one swipe. By going further in the quick toggles you will find settings such as Screen Record, Hotspot, invert colors and lots of new features. You can even set and add users to your device.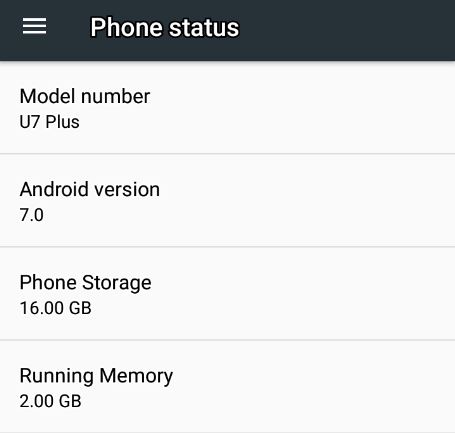 The settings menu has been given a total new look and you get frequent used settings as soon as you enter the menu. Swipe from the left and you get a list of Wireless & Network settings, device, personal and system settings organized for easily finding what you want without much trouble. Android 7.0 has finally organized the jumbled mess that was the settings menu in the past.
Quick menus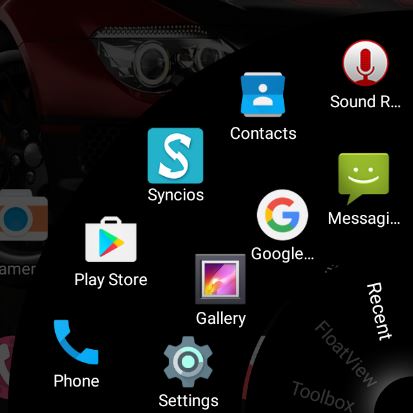 There are a bunch of new menus such as the One hand Floatview which pops out by swiping from the bottom right of the screen with recent,floatview and toolbox which gives access to common stuff you use in the phone but a faster way to access it.You can disable any of these menus if you want in settings.
Float gesture that most users were complaining that went missing with older updates is back, you only need to go into the settings menu and enable it again. It offers a floating circle that when tapped gives options such as:lock screen,game mode,read mode and float music,clean task,float video,gesture recognition and so on. It stays on-screen and can be moves along the right side of the screen and can rotate to show the various options when tapped.
Icons on the home screen also has a quick access menu when you swipe them just right that gives access to quick features of that app. For example doing that on phone dialer will give the most frequent called persons and so on. This feature is an imitation of a similar feature by Apple as well.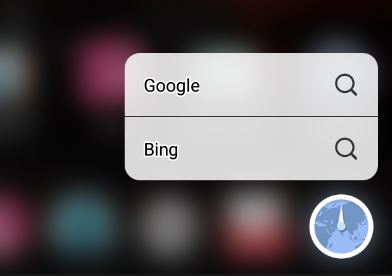 Swiping from the bottom left brings up a quick menu of frequently used apps , home edit,preferences and system settings.
Recent or opened Apps Menu
The open apps or active apps menu was once accessible by long pressing the capacitive home button, if you hit the menu button on the left you can now access that feature. Long press home accesses Google voice assistant.
Performance of this Update
The Android 7.0 Nougat update for the OUKITEL U7 Plus is going quite well in performance and everything runs smoothly. The phone looks better than ever and a lot of my past gripes with this device has been fixed. This is truly allot to be happy about. The only flaw I have seen is that some games that were installed pre-update sometimes stutter or lag a bit when run where as they never did that before. I doubt this is an issue and could be a case of lack of optimization or just hiccups after install that may or may not be the phones fault. I overall think this is an update every one should get right now.
So guys if you found this article interesting please leave a comment below and please share this post on social media with a friend or two especially y if they have this phone as well. So guys with that being said bye until next time.