So for today guys lets me show you how to enable a special menu in the Galaxy S8, S8 Plus and Note 8 called the Assistant Menu that will float on screen above all menus and allow you easier handling on your device. This can come in especially handy if you have issues manipulating your phone for some reason in the department of pressing buttons. It also comes with the added benefit of bypassing the physical button on your phone should they become broken. So follow me as I show you How to enable Assistant Menu Galaxy S8.
What is the Assistant Menu?
The Assistant menu is a special menu that improves phone accessibility for users with reduced dexterity according to the in phone information. It allows for manipulation of your phone without need to press the actual buttons themselves which can come in handy in case of injury or reduced ability to manipulate your phone as normal. It can also be used in cases where some actual buttons are not working.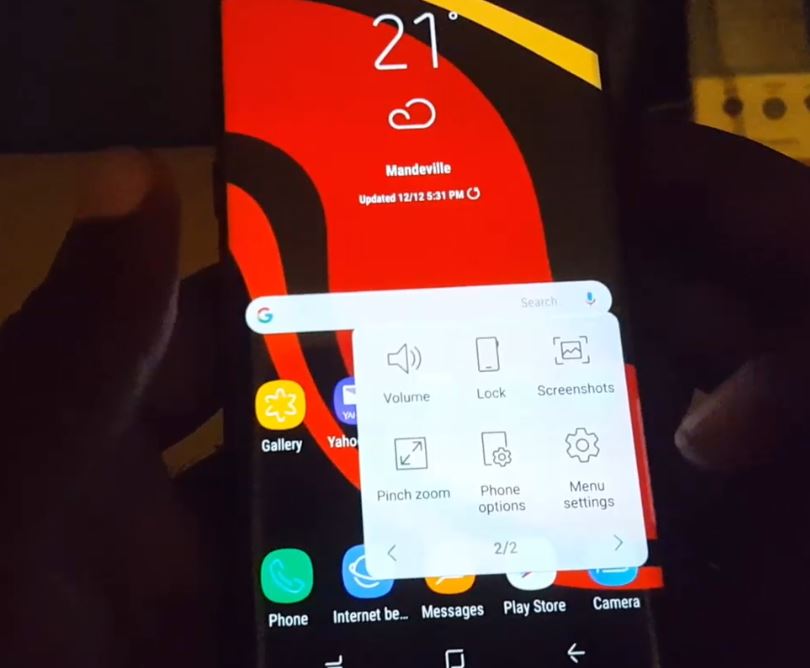 Features of the Assistant Menu:
With the Assistant menu you can do all the following or access these buttons: Recent apps,Home screen button,back button,Notification pannel button,Cursor,Screen control,Volume,lock,Screenshots,pinch to zoom, phone options (power menu) and menu settings that allows you to control the Assistant menu itself.
How to enable Assistant Menu Galaxy S8?
In order to enable Assistant menu :
1.Go to settings.
2.Find the Accessibility option.
3.Next Dexterity and interaction.
4.Finally enable or toggle on:Assistant Menu.
Video demonstration:
Watch this video below to see how its done.
When Should I activate this menu on my device?
You can activate this menu in my opinion in cases you are unable to reach the usual buttons on your phone because of injury or reduced motor functions. It also comes in handy for when specific buttons are broken and do not function to regain access to the functionality of those buttons which would be otherwise impossible.
Final Thoughts:
I do hope you now know How to enable Assistant Menu Galaxy S8 and you will find use for this really helpful menu. Please share this with a friend and do remember to also check out a few more of our articles here online my friend.