So today we will be looking at how to Easily Remove or Stop Popup Ads on Android Smartphones 100%. You know them and you hate them and one of the worst thing on Android is to have a Popup AD appear while using your phone which is intrusive in most cases annoying. In some cases in Apps they are fine but when they start popping up on your lock screen,In Apps they should not be and home screen of Android then they have gone too far especially if you did not agree to have that shown.
The Issue
You keep getting weird popup Ads when using your device and in most cases when they popup you have to hit the X on it to close. These Ads usually appear in Android when using Apps such as Facebook, YouTube and so on but they are not a part of those Apps as these Ads are intrusive in most cases and downright annoying.  The Ads can also be from various AD networks such as Google, Twitter,Facebook,Amazon or from some unknown source.
How did you get these Popup Ads?
In most cases these Ads can be caused by Viruses or Adware, was added to your device when you installed a .apk file from some website hoping for a Game or App, As part of some legit App which was infected somehow.Some apps such as cleaners ad charge screen Ads or splash screen and so on.
Easily Remove or Stop Popup Ads on Android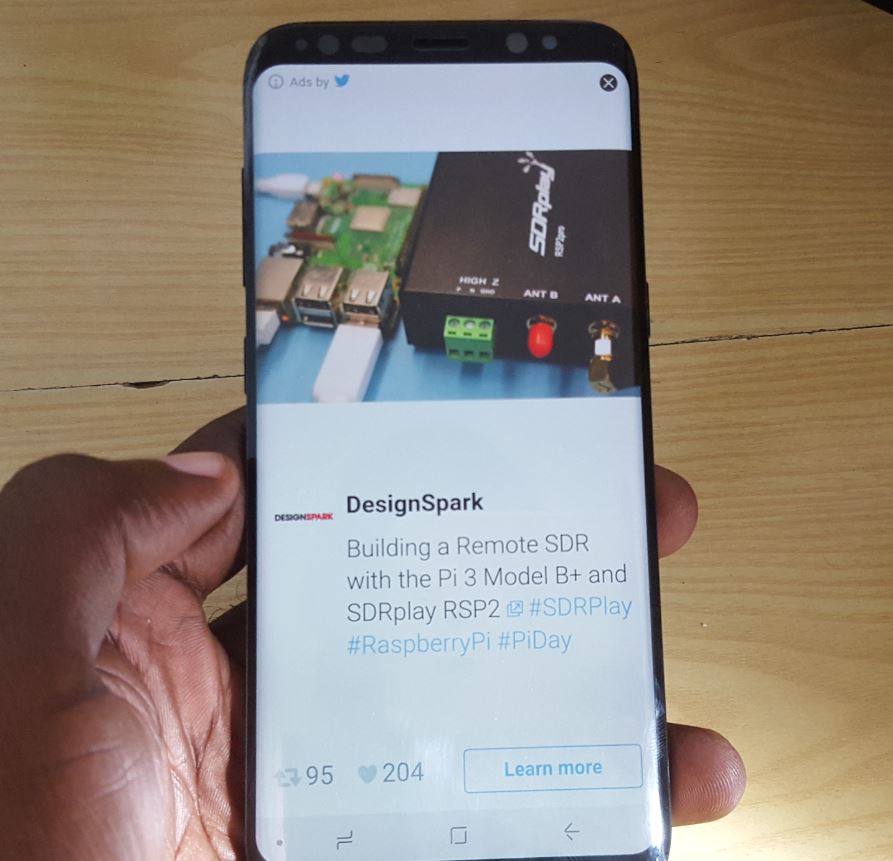 Here is how to remove those annoying Popup Ads on Android Smartphones 100%, you can read the article or watch the video below or do both:
1.On newer devices Go to settings,Google, Ads and then toggle the option on for:Opt out of Ads Personalization.
2.On older devices go to settings,Accounts,Google (Newer devices: Go to settings then Google). Next Personal info & Privacy, then make sure you have internet and go to ADs Settings, log in and then turn off: Ads Personalization. Read the instructions and turn the feature off, also when the links appears after disabling ADs personalization click: Visit AD choices.
On Visiting AD choices allow to load and choose all the AD networks and opt out of the ADS.When completed you can exit.
3.The next step is to go to Google Play and search and download : Anti Adware by Keerby and scan your phone from the results look for suspicious Apps, note some of the detections in some apps are fine but click on a suspicious app and read the detected Adware and see if it matches the pops that you are seeing and uninstall the app.
Additionally you can download Stubborn Trojan Killer from Google Play Store and scan and remove any other malware that may be causing your issues.
4.If you have a severe case of Popup ads that appear every second especially after closing them and even after resetting your device they are still there if you had done so in frustration as they are making your Android very slow then you will need to follow the instructions given here.
5.If your issues are lock screen related as some apps add a charge or lock screen to your device with Ads without you realizing then simply look for a settings icon that usually look like a gear once in settings look for the option to turn the splash screen off or turn off all settings related to that screen and the AD should disappear. You can  read this article here for an example.
How to Avoid these Popup Ads in the future?
1.Only install Apps from legit sources.
2.Keep your privacy setting especially those related to Ads up to date on networks such as Google and social media.
3.Check privacy settings are up to date to avoid intrusive ad targeting.
4.Scan your smartphone regularly with Antivirus and Malware scanner.
5.Find for and uninstall intrusive or infected apps regularly.
6.If you can identify who the AD is from go to that Social media Platform or service if you have an account and adjust your privacy settings related to ads so you wont be targeted or show those ADs anymore.
Final Thoughts
So that's it basically for How to Easily Remove or Stop Popup Ads on Android. If this was useful please take the time to share with a friend of social media and please do remember to leave a comment as well as check out some more of our articles.
Continue Reading we have even more Tips for you: