So if you got the Galaxy S9 or even the S9 Plus sooner or later you will come to realize that the option for Unknown Sources is missing from its usual location. You usually find this out in most cases when you try to install a .apk file from a third-party sources other than the Play store. So if you go into settings, lock screen and security the setting is not there in its usual location. Follow me as I show you the new location in this article on Galaxy S9 Unknown Sources missing new location.
What devices does this Apply to?
This applies to the Galaxy S9 and S9 Plus. It also applies to the Galaxy S8 and S8 Plus running Android Oreo and any other device that has Android 8.0 Oreo.
Galaxy S9 Unknown Sources missing new location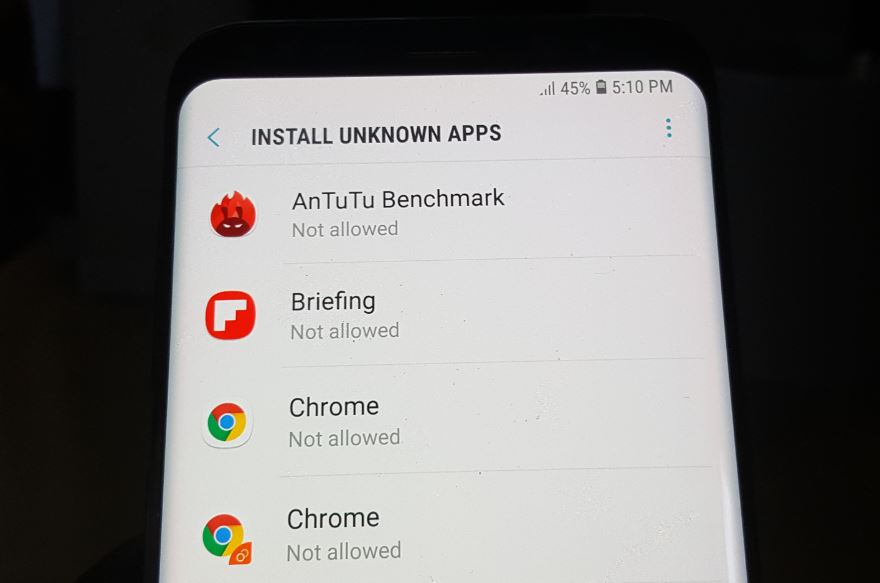 To find the new location of the Unknown sources on the Galaxy S9 and other devices running Android Oreo:
1.Go into settings.
2.Next go to Apps.
3.In the upper right click on the three (3) dots to bring up the menu of options.
4.From the menu select:Special Access
5.Scroll down and select : Install unknown Apps. This option is the new Unknown sources.
From this screen you can control the permission related to installing unknown Apps and see which Apps are allowed and which are not allowed. So any App that being blocked can be granted permission.
Video Demonstration
Watch the video below and see how its done.
How yo Install .apk files Step by Step?
In case you still don't get How to use the new Unknown sources to install .apk files then watch this step by step video.
Final Thoughts
So basically that's it for Galaxy S9 Unknown Sources missing new location. Please take the time right now to share this article with a few friends. Also do comment below and check out even more cool articles on this and similar topics.