My aim today is to show you how to enable or disable Two-factor authentication on Facebook. This is a great way of protecting your account by adding an extra layer of protection which will activate when you try to sign in on a new device or browser by sending a 6 digit code to your phone which must be put in before you are allowed to access your account. This can prevent the breaching of your account in cases where someone may get access to your password.
Why do this?
As said above Two-factor authentication can prevent your account from being assessed in case of a breach as while someone may get your password they would also have to get access to your phone as well to see the 6 digit password.Sometimes the breach of your password did not happen on Facebook but it can be from another website that you use the same password on.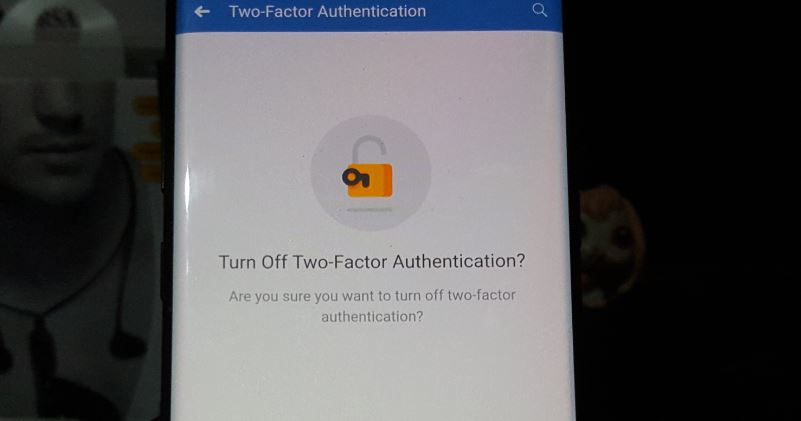 How to enable Two factor authentication on Facebook app on your phone?
1.Go tyo Facebook and from the main feed click on the three horizontal lines in the upper right.
2.Scroll down and select: settings and privacy. Next select settings.
3.Finally Go to security and login and then go to : Use two-factor authentication and choose get started.
4.Now enter your phone number if it's not already entered or select it if it's already there. Wait for the code to be sent to your phone and enter it on the screen that asks for the confirmation code. Hit next when finished and the feature will be activated. You can git finish and close the screen.
If you try to log into Facebook from a new device it will ask for the authentication code which will be sent to your phone.
How to Turn off Two-factor authentication on Facebook app on your phone?
1.Go back to Settings and privacy, settings, security and login and use two factor authentication which should now be on.
2..At the top of the screen you should now see Turn off in blue tap the option.
3.On the next screen once more choose: Turn off.
From here its off and you can close the window, going to getting started again will only turn the feature back on.
Using a web browser on your computer to activate two factor Authentication on Facebook.
The process is almost the same as above on your desktop.
1.Log into your account and click the small drop down arrow in the upper right of the screen and select settings.
2.In the left of the screen select : Security and login.
3.Next look for the option to use: Two factor authentication and select it and click get started. From here simply follow the on-screen instructions until its turned on.
If you ever have issues receiving your code on your phone click here to learn how to fix the issue.
Final Thoughts
You now know how to enable or disable Two factor authentication on Facebook from your phone or using a computer. so what do you think about the feature and do you think it will improve your overall security. Please also remember to share this article and check out even more of our content.