We all have them virtual WiFi Dead Zones, Dead spots or slow zones where your WiFi router from your ISP simply falls short.
Learn right now how to Extend WiFi to dead zones in and around your Home so these dead Zones will be a thing of the past. It could be a room, Garage or whole floor of the house.
Learn to spread your WiFi signal further to have more coverage with these tips.
What you will need?
In order to get rid of those WiFi dead spots around the house you will need all the following.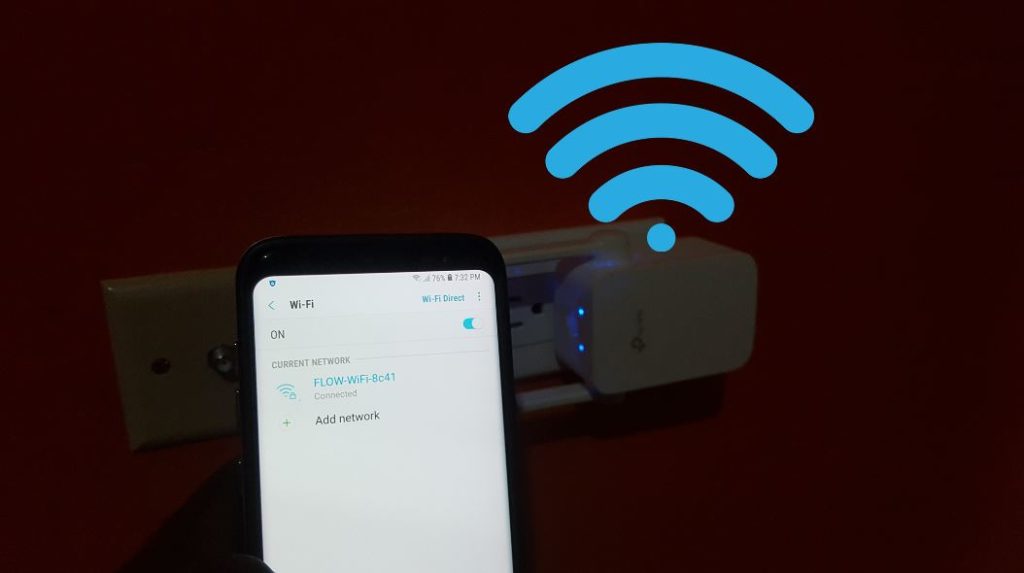 1.A existing WiFi router from your ISP.
2. A WiFi Range Extender or Booster.
3.Time to set it all up.
Video Demonstration:
watch the video or read the direction below, either will work.
How to Extend Extend WiFi to dead zones?
1.After purchasing and getting the WiFi Range Extender which is key.
2.Next setup it up, I suggest using the WPS setup option which is the easiest and most convenient.
The WiFi Extender will take the same name and password as your existing router.
3.Now plug the WiFi extender in a place half way between the WiFi dead spot or dead zone.
4.Your WiFi Signal should now go from poor to Excellent easily.
Congrats you can now browse the internet in more places around the house.
Quick Tips:
Your device should choose the network with the strongest signal to connect to always. If it does not while moving around the house simply turn WiFi on and off on your device and wallah.
While its recommended that you plug the WiFi extender into a Wall outlet you can also plug it into a Extension to get it to where you want.
Place the extender at a central location without obstacles.
My experience with this setup:
I use this setup to extend WiFi coverage over a very large house. Before only one half of the house had WiFi and the other half did not.
The WiFi range extender was able to bride the gap so internet could reach the further rooms and even the backyard.
With a few more of these I could cover the basement floor and garage and even a upper floor no issues.
Before you Go
Believe me a Range extender is one of the best purchases I have ever made to add to my Internet setup.
In today's world the worst thing is to be caught with limited WiFi range around the house. The idea of WiFi is the freedom from wires.
So if this was helpful share the article, any questions ask in the comments and check out more from this website at any time.