I recently had an issue regarding WiFi coverage at home. The issue was that there were some dead spots around the house that the WiFi would not reach.  You can have a good signal in one room and then little to nothing in another. I decided it was time to fix this so I started to look for a reliable WiFi signal booster, I decided on the TP-Link N300 WiFi Extender TL-WA855RE. This will be a review of this product and what I think of it and its performance.
Whats Inside the Box?
Inside the box you will find the TP-Link N300 WiFi Extender TL-WA855RE, A quick start guide and General Public License Notice. Otherwise the box does a solid job of highlighting the products features and how it works in general. I had no issues finding anything or guessing what the buttons and LEDs on the product did.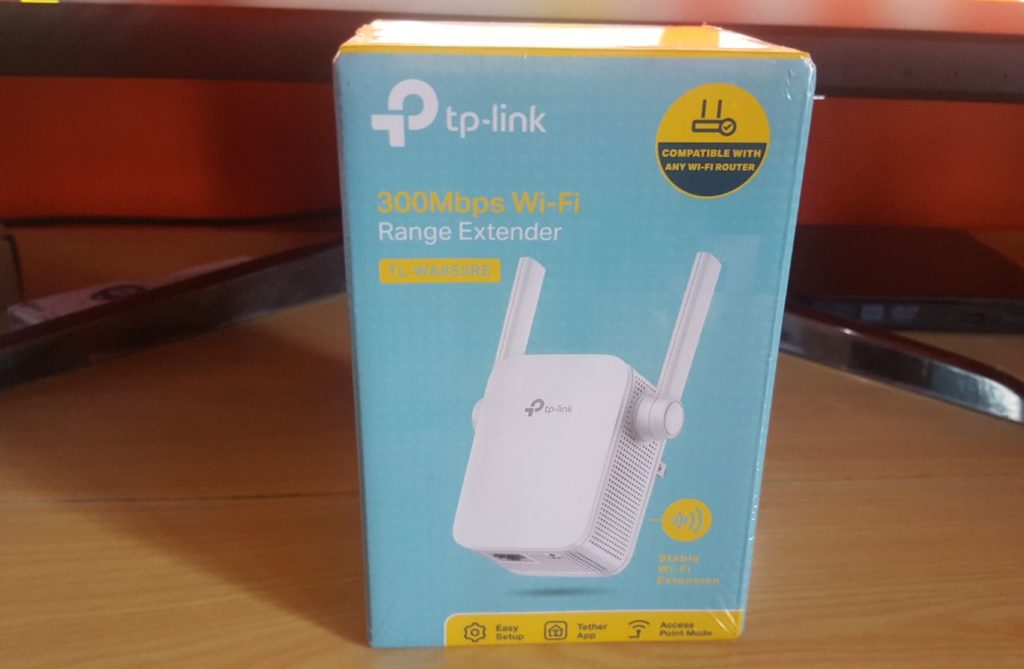 Features at a Glance:
This WiFi Extender offers
1. Boosts to your WiFi signal for stronger wireless coverage.
2. Easily expands wireless coverage area with the push of the Range Extender button.
3.Works with any WiFi router Frequency: 2.4~2.4835GHz.
4. Has Two (2) external antennas for faster and more reliable WiFi .
5. Supports AP mode which creates a new WiFi access point .
6. 2-year warranty and free 24/7 technical support from the manufacturer.
Setup and Functionality:
Setup was dead easy with this WiFi range extender as all I did was remove it from the box, adjust the antennas to point up and plug it in.
Within another few minutes I simply refereed to the quick start guide and found the easiest way to setup the TP-Link N300 WiFi Extender TL-WA855RE was to use the WPS buttons on the device and on the router provided by my ISP.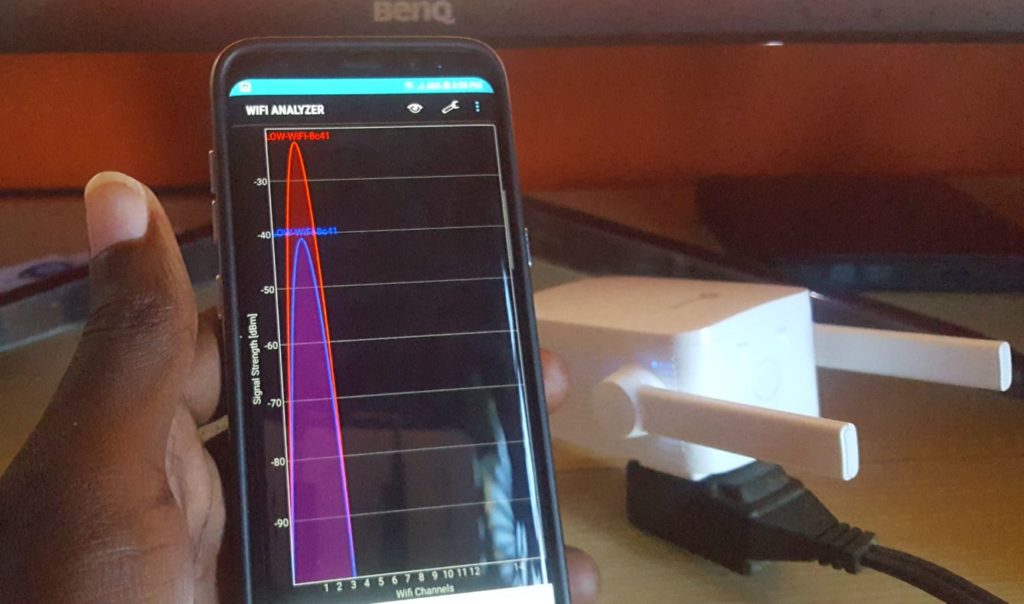 The entire setup took only minutes and I was able to setup the WIFI extender near the router and then placed it in a location near the dead Zone in the house. I can say that now I have full coverage throughout the house. Also both networks has the same password and all devices easily connect and switch between them depending on which is stronger based on location.
Video Review
Watch the following video to see this product in action.
TP-Link N300 WiFi Extender TL-WA855RE
I love that the TP-Link N300 WiFi Extender TL-WA855RE is so easy to setup and it works very well. The range is also very solid and it can be used to improve WiFi all around the house.
What I like best is that it also has a Ethernet port that you can use to give a wired connection to a set top box, TV or other gadget in another room that need it. This makes this device a God send and a life saver when it comes to distributing internet across your home.
Even better this product works with all exiting WiFi routers you may have in your home.
Purchase your right now
You can purchase yours now in the link below.
Why you should buy this Product?
Very affordable product.
Easy to setup.
Well made and looks great with great package presentation.
Includes a Ethernet port for added functionality.
Works with all existing Wi-Fi routers.
Conclusion
I definitely recommend that you purchase the TP-Link N300 WiFi Extender TL-WA855RE. Its a great product hands down that you can trust your House WiFi needs to. Its price also means you can afford to purchase this product without a moments hesitation so buy yours right now.
Continue Reading we have even more Tips for you: