Did you know that you can have the ikonik Skin without Credit Card or Samsung phone. Well it may sound strange but its totally possible.
In this guide I will be showing you how to go about getting the ikonik Skin without Credit Card or without owning the Samsung Galaxy S10,S10e or S10 Plus.
What you will need:
You will need:
1.A Fortnite Account.
2.A debit Card.
3.Internet Connection.
4.15 to 25 minutes tops.
Video Tutorial:
Watch the video below to see how its done.
How to get the ikonik Skin without Credit Card or Samsung?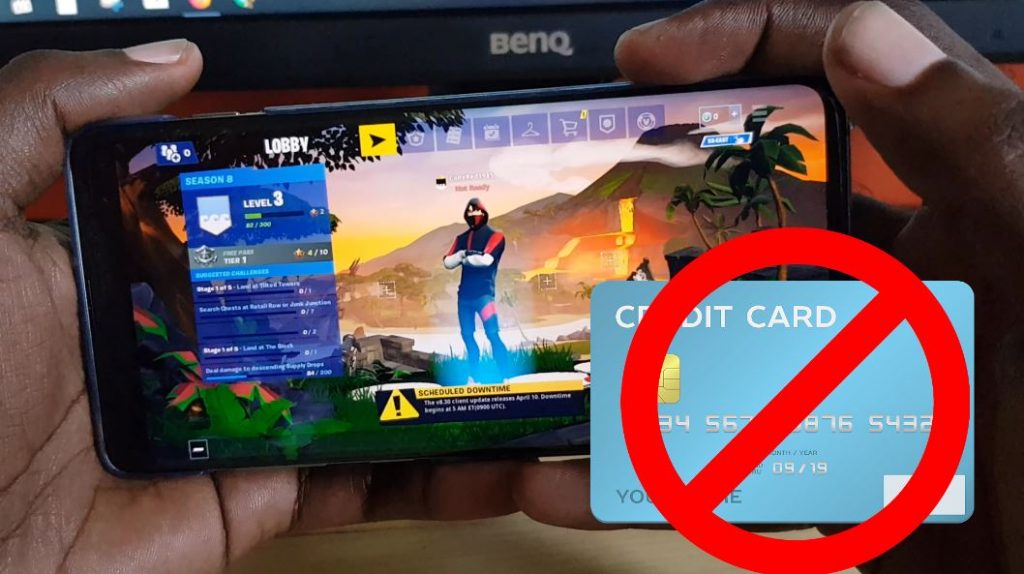 1.The first thing you will need to do is find a friend or Family member that has the Galaxy S10,S10e or S10 Plus.Also make sure they don't play Fortnite.
Next be sure to tell them what you will be doing in Unlocking the Fortnite Skin. Now they should be fine with you unlocking the Skin.
2.Install Fortnite and log into your account on the Galaxy S10.
3.Now follow our tutorial on unlocking the iKonick Skin on the Galaxy S10.
4.When it comes to using your Credit Card go ahead instead and Use a debit Card. As long as its a active debit Card the transaction will go through. Also don't worry as the Skin costs $0.00. You may also be able to use a preloaded card in the unlocking process.
Also remember to remove your Card when finished.
5.That's it you can now after unlocking the Skin logout of your account and uninstall Fortnite on your friends device. Now when you use your account on a console or some other Samsung or Android device you will have the iKonik Skin unlocked.
Important Notes:
Its very important that you be aware that the iKonik skin can only be unlocked once per device. After unlocking on a device it cant be unlocked again for that device.
Also additionally the iKonik skin also comes with a dance move (Emote) that's unlocked when you get the skin so bear that in mind and check it out.
Before you Go:
Before you go please take the time and share this article. I would also love if you could also comment below and check out our other articles as well.