Its another intense gaming session and you are at the final boss for the level and you are on a role and while you are facing the boss down to deliver the finishing blows, your controller loose power and needs to charge.
If this has ever happened to you then you really know how frustrating this can be to be charging up your controller or wait until it charges enough for you to continue to Game.
The worst thing is that it does not have to be this way as you can charge your PS4 controller without your PlayStation 4 or PlayStation 4 Pro console.This works with any PlayStation 4 you may have.
This is All you need:
A controller charger is all you need In order to charge your console at the wall outlet or at a port such as on your Laptop or PC. This controller charger is reliable and it works very well when compared to the charge times of your console.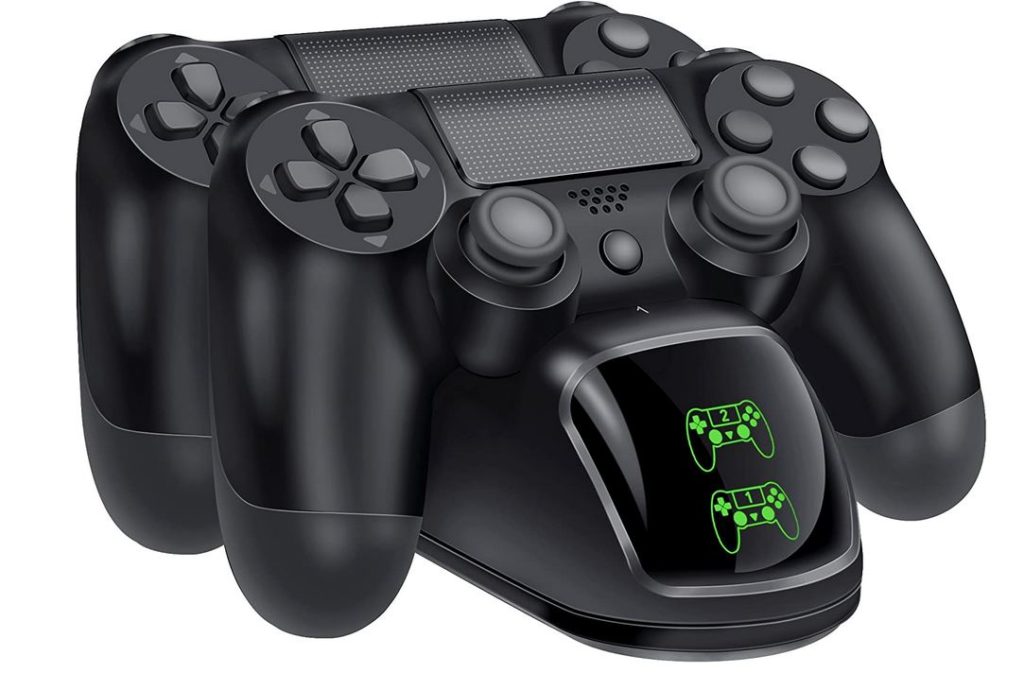 Works for the Sony Playstation4 / PS4 / PS4 Slim / PS4 Pro Controller.
Is very affordable.
Best Seller with very high rating (So many Gamers can't be wrong)
Charges your Controllers (Yes 2 at a time) in 2 Hours.
Easy to understand Charge indicators.
Overcharge protection.
Can double as a Stand while your controllers charge.
The Red, Green charge indicator makes it clear when your controllers are fully charged. You can charge your controllers while the console is being used or when its powered off and not in use. Always have full charge and be ready to game without interruption.
Chances are you already have two controllers and now you will have no issues with charging again. Also you are less likely to damage your standard Micro USB port as the charge station uses the charge port outlet at the base of the controller to charge which is different than the port that connects to your USB wired port that you use the charge the controller by cable on the console.
A Adapter brick is not included so you may have to get one or simply use the adapter brick that comes with your phone to charge which should work fine or buy one.
Need a Extra Controller?
If you need a extra Original PS4 controller to go with your console you can pick up one as well. You can choose between various colors that you like best. Plus the charger works best with two (2) or more controllers.
What do you think?
Did you decide to pickup a controller charger or a new Controller? I would love to know, trust me a simple gadget as a controller can make such a major difference in your gaming you will wonder how you ever lived without it.