If you do not know as yet the Amazon Fire TV stick actually has a screen Mirroring feature built in.Isn't that neat? well its actually there waiting for you to use it to connect any Tablet or Android phone or other smart device.
You can use this to show off pictures, display a movie on your TV set or even show your entire display in a demonstration of Apps and much more. The possibilities are endless with Screen Mirroring.
What devices does this apply to?
This applies to any Android, iPhone, Tablet or Samsung galaxy device that's on the market.
Video Demonstration:
Watch the video shown below and do note that you can also see the written version below as well.
Amazon Fire TV Stick Screen Mirroring
1.Go ahead on the Amazon Fire TV Stick and use the remote and long press the Home button.
2.A menu will appear go ahead and choose : Mirroring. You should see a notice that now devices can Wirelessly Mirror their displays to-with the name Fire TV stick.
3.Connect your phone to the same WiFi network as your Amazon fire TV stick.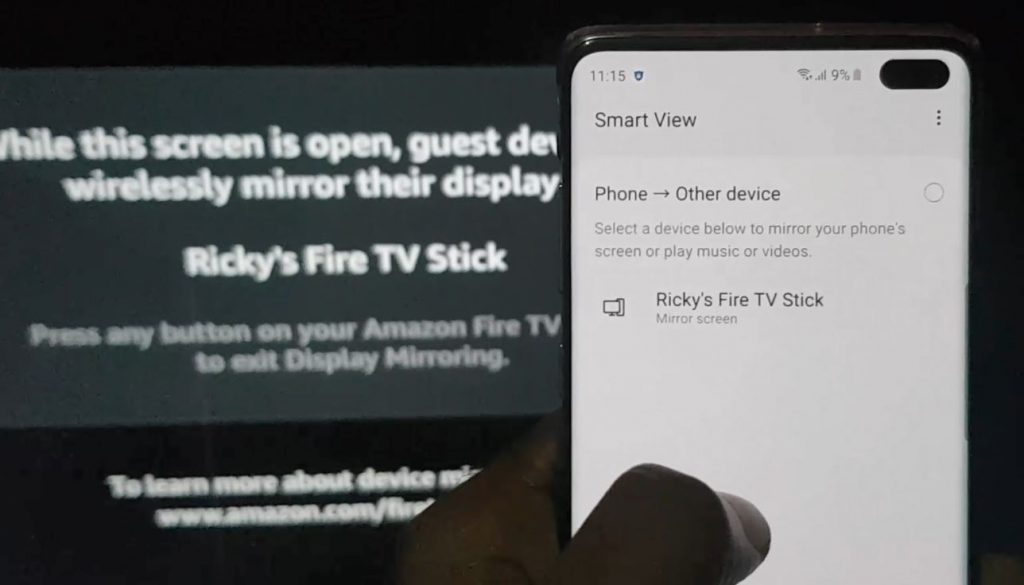 4.Now go ahead on your phone and look for the Mirroring option on Android devices or Smart view on Samsung Galaxy phones.
Do note that to easily fine the setting go to the notification tray from the Home screen and slide down from the top to see the quick toggles and look the mirroring option or smart view.
5.Once turned on go ahead and select your device name with the Fire TV Stick naming.
Your phone should appear on your TV and anything that you see on your phone will be seen on the TV set as well.
Before you Go
Before you go please share your thoughts on Amazon Fire TV Stick Screen Mirroring process. I would love your feedback and if you could also share this post. Additionally do check out more of our content.
Continue Reading we have even more Tips for you: