So one of the best things to know how to do on the Galaxy S10 is How to Place the Galaxy S10 into Safe Mode . This mode is really great for trouble shooting your device to identify potential causes of issues that you may be having.
From this mode all third party apps will be disabled, allowing you to uninstall apps or make changes to potentially fix your device easily.
What devices does this apply to?
This applies to the Galaxy S10,S10 Plus and S10e respectively. This may also work on other similar devices as well so do try this out as it costs nothing to try.
Video Tutorial:
Watch the following video to see what to do step by step to place your phone in safe mode.
Place the Galaxy S10 into Safe Mode Easy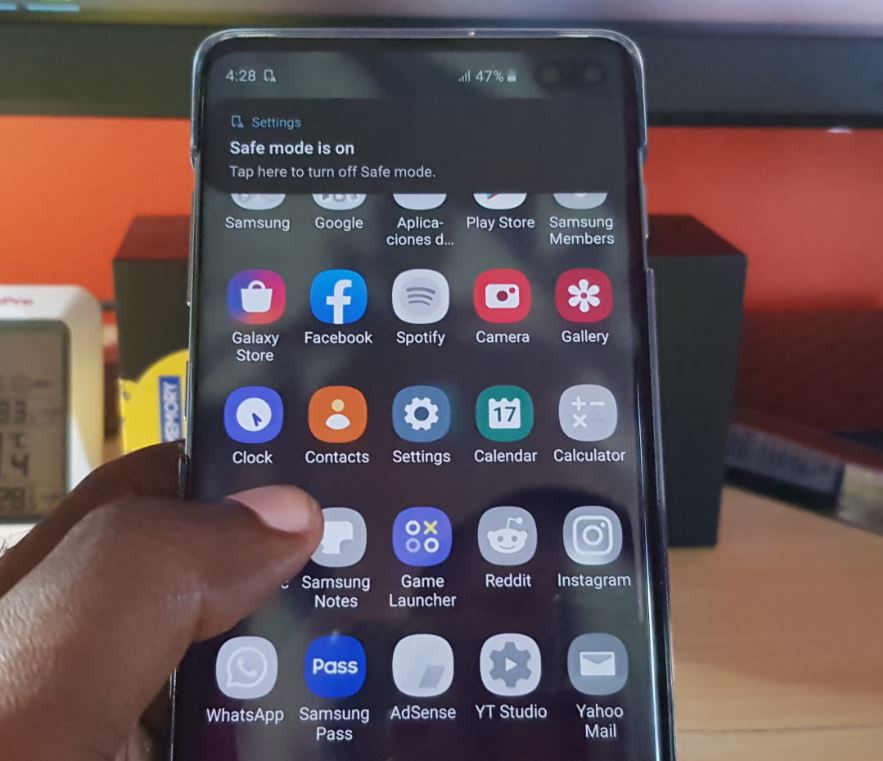 To place the Galaxy S10 in safe mode:
1.Power off your phone.
2.Now hold down Power and let go as soon as you see the first Samsung logo and immediately press and hold Volume down button.
3.Your phone will boot up and you should see a message saying:Safe Mode in the lower left of the screen.
Also note that any apps you see greyed out is third party apps that have been disabled in this mode.
4.You can now troubleshoot your device in this mode. To exit go ahead to reboot your phone or tap the message in the notification area to exit.
That's it for how to enter safe mode friend.
Before you Go
Before you go do share what you think regarding the How to Place the Galaxy S10 into Safe Mode Easy. I would also love it if you could please share this article and see our other articles.
Continue Reading we have even more Tips for you: