The Wireless Power Share feature is now built into the Galaxy S10 and allows you to wirelessly share power with other devices.
Now before you go all overboard and charging all your friends phones that support Wireless charging do note its meant to charge smaller devices. Devices such as Samsung Wireless Earbuds and occasionally you may be able to give a little charge to save a device that's about to power off but that's about it.
So follow along along as i show you How to use Wireless Power Share on Galaxy S10.
what do you need?
1.A Galaxy S10 device.
2.A smartphone or Wireless Headphones that support Wireless charging.
Video Demonstration:
Watch the video guided version of this tutorial that will show you exactly what to do. Everything is shown step by step.
How to use Wireless Power Share on Galaxy S10?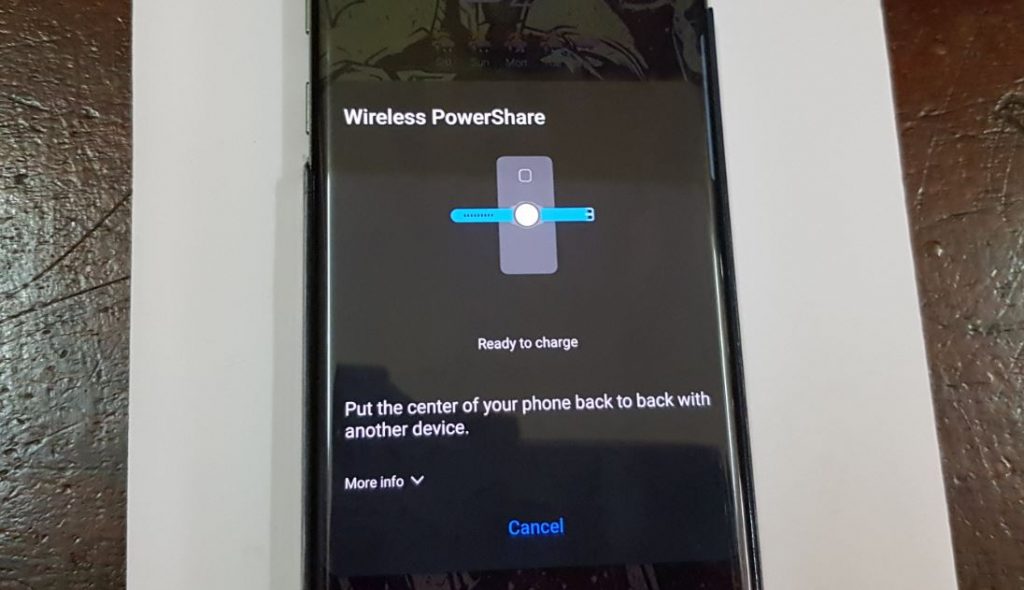 1.Go ahead and unlock your Galaxy S10 smartphone to the Home screen.
2.Swipe down to view the Notification screen and finally swipe down once more.
3.Now look for Wireless Powershare which is a icon of a battery with a arrow pointing outward. Now tap to turn it on.
4.Place a device that can be charged Wirelessly on the back of your Samsung Galaxy.
That's it the device should charge wirelessly. Do note that if you take too long the feature is shot off automatically. Also notice the flashing of the LED to indicate the feature is on.
Before you Leave
Before you leave please share your views on How to use Wireless Power Share on Galaxy S10. Also comment below and check out more of our articles.