So its another day and another review guys. Today I have the Alcatel ONYX Review from Cricket Wireless. I want to thank Cricket Wireless for sending in this Android smartphone for review.
As always this is my honest Review and the fact that this phone was sent in for review will not affect my opinions of the product.
The Unboxing:
As to the contents of the Box we have a Quick Start Guide, Terms and conditions, Adapter brick with USB cable, SIM from Cricket Wireless and of course the main centerpiece of the Box the Alcatel ONYX.
The Box itself is a typical phone box with Green and White accents. The product can be seen on the box along with the basic specifications. Its well packed and the product arrived in pristine condition.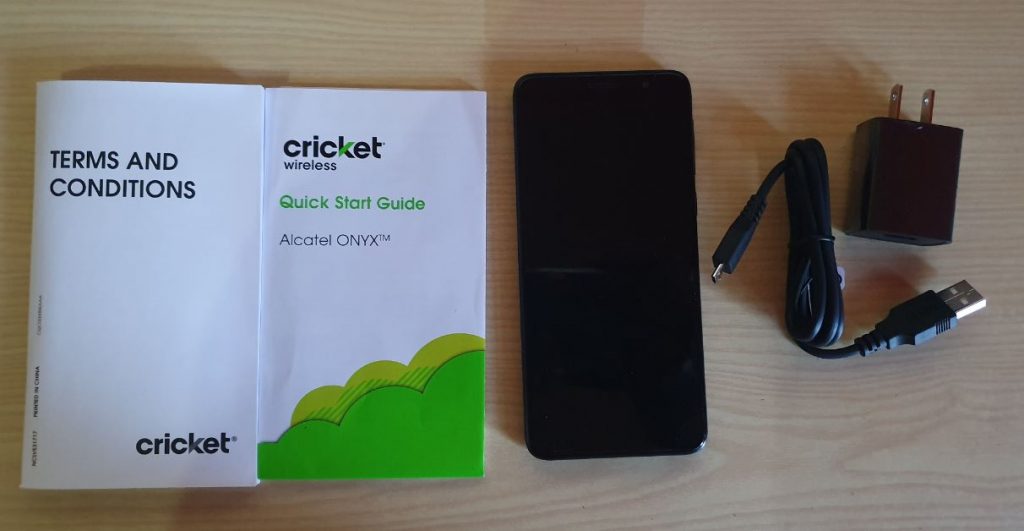 Specifications of the Alcatel ONYX
As for the specs here is what you get for what I call a budget price:
1. 5.5 Inch HD+ display at 18:9 Aspect ratio.
2.Dual Rear cameras (13 MP and 2 MP), for the Front you have a 5 MP camera.
3.Features Fingerprint and Face Unlock.
4.32 GB Internal storage and Additional expandable storage by MicroSD.
5.3000 mAh battery (Built In).
6.Quad core processor at 1.5 GHZ processor.
7.Premium Suade Finish.
My Experience with the Alcatel ONYX: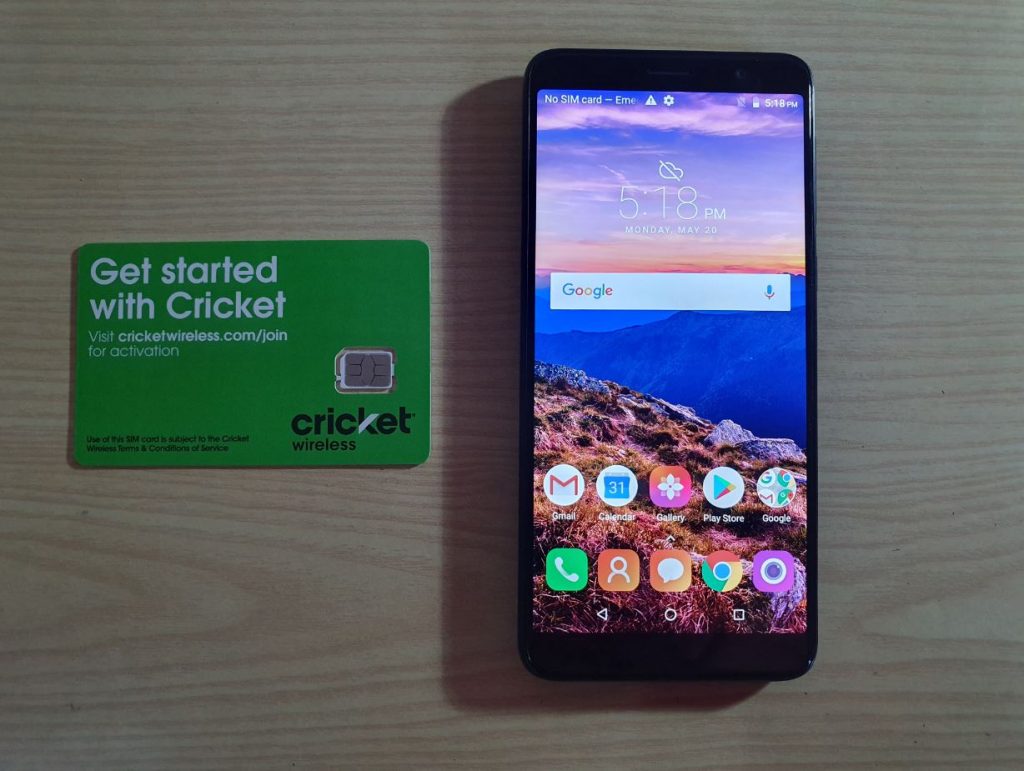 One of the main attractive features of the Alcatel ONYX is the affordable price. Think about it for the price of taking out the family for a meal you can get a nice phone that has some premium features packed in a budget device.
So with that being said bear in mind that this is a high low end to- mid tier device. Its not a power house like a Flagship high end device but its great for the price you pay and features you are given. These features include:
Video Review:
Watch the video review to see exactly what I am talking about.
The Display
The 5.5 inch HD Plus display provides a nice looking area from which you can enjoy nice picture reproduction with accurate colors. The interface also provides some nice wallpapers to show off the display right out the box.
The 5.5 inch screen is also a nice enough area to provide screen real estate for viewing all your media in comfort. No feeling left out when comparing to other devices providing those larger vivid screens.
The Camera
I love that you get three (3) camera in total. With the main ones being on the back of the device. These cameras are 13 Mega Pixels and 2 Mega Pixels respectively. The extra camera helps with depth sensing as far as I can tell for blurring image backgrounds and more.
It provides for nice looking pictures. That shows lots of clarity. In some cases I though more stabilization was needed to have pictures comes out better especially under conditions where your hands are prone to shaking but that's a minor complaint.
My pictures came out very nice especially with good lighting and exposure of the subject.
Security
I love the Fingerprint scanner at the back, it provides top notch security you can depend on. Its accurate and does the job of securing the phone well.
I find that once you get accustomed to the placement of the sensor you are good from there on out. I do not recommend the Face unlock though as its not as secure as the fingerprint. You also have the other options of Password and Pattern unlock to use too.
Build Quality
The Suade finish looks good but I think over time it can attract dust and dirty and become messy. For peace of mind I suggest you pick up a case from Amazon and don't look back after putting it on.
Otherwise though the Build Quality and materials was a nice choice as the phone feels light and like polished gem out the box. I can say that the Alcatel ONYX is one of the better offerings from Alcatel on the market in its price range.
Cricket Wireless
The service provide was OK and services offered were dependable. I don't think you will have any issues going with this service provider.
You can expect good coverage and clean and clear call quality. They also have solid data that should meet and even exceed your demands of a modern carrier.
The Price
The real selling point of this smartphone is the great price. You are getting a really good bang for your buck with all things considered. I don't think another device on the phone market can provide so much at a lower price.
So no breaking the bank when it comes to this phone at all. You can rest easy that you are getting a solid deal.
Conclusion
I must say i was pleasantly surprised for the price you pay you are getting some premium features on a mid tier device. So if you keep your expectations within reason and check out this device with a open mind you will be pleasantly surprised.
I love the fact that the designers really thought out the features and implemented them well. Coupled with a Good service provider as Cricket Wireless you are looking at a really solid device you will come to love and depend on.
Why Buy this?
1.Very Good Price.
2. Great security with Fingerprint Scanner.
3.Solid Network with Cricket Wireless.
4. Good battery life.
5.Three (3) cameras built into the device.
6. Light and feels really good in hand.
Why Skip this:
1.Picture stabilization may be a bit off unless you stand perfectly still while taking pictures.
2. Suade exterior get dirty easily without a case so you cant rock without a case.
Also be sure to check out my review of other devices from Alcatel.
Continue Reading we have even more Tips for you: