The ChoeTech USB Type-C to Lightning Cable is a unique cable that produced by ChoeTech. Now I was really excited when the guys at ChoeTech gave me a call and said they would be sending me a bunch of cables to test and show to you guys. How could I refuse and here we are with this review as a result.
What's supported?
The cable supports iPhone, iPad and iPod and was designed specifically to connect to Apple products. The cable itself supports all the latest Apple products and is backward compatible with older devices as well.
Specifications:
This model of the USB Type-C to Lightning Cable model is the IP0036, it's a USB Type-C and Lighting Cable in one. It supports a transfer speed of 480 Mbps and the cable itself is 2 Meters long. Its plug and play and no additional accessories needed.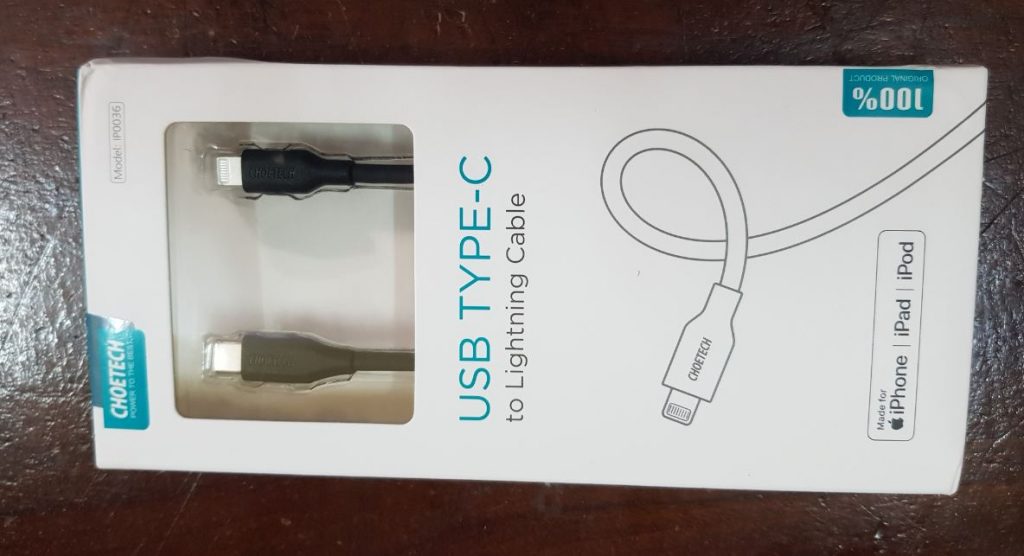 Best of all the cable is easy to move around as you like as it's very portable. Easily fitting in a pocket or bag compartment.
What Can This Cable do?
Now for the fun part, this cable is able from my testing to easily connect a device such as a Laptop and your iPhone. Seeing the USB-type C standard is becoming widely adopted most Laptops and displays such as monitors have the USB type-C port.
All I had to do was simply plug in my iPhone and the other end into my Laptop that has the port and the phone would charge and even began reading as a connected device. I could from here once I granted the relevant permissions I could access Pictures on my iPhone. This is really handy as a modern cable that will most likely become the standard.
Additionally I was able to connect my iPhone to my Samsung Galaxy S10 which has a USB type C port. The same would apply to any other phone with the USB type C port. I was able to charge the iPhone and I am sure it's also possible to transfer data to the iPhone using this cable and display or mirror whats on your phone on a monitor .
Video Review and Unboxing:
Watch the following video unboxing and review of the product.
Conclusion
As it relates to the future USB type-C is definitely a more widely accepted standard that's being integrated into more and more devices as a data transfer, power transfer and even a display port all in one. The merger of the Lightning cable with this standard is only a natural progression.
You can do so much with this cable from using it for display purposes, power transfer for charging and the data transfer by this cable is super-fast. So once you have any modern devices around the house you will find usees for this cable easily. I mean I can easily use my friends with Android devices to charge my iPhone.
Special Coupon Code:
ChoeTech was nice enough to offer BlogTechTips readers this special coupon:CT36CBEY
The coupon can be applied on their website directly only. They also ship worldwide.
Buy This Cable:
You can purchase yours below.
Why get this Cable:
1. Very versatile cable with lots of uses.
2. Very fast data transfer speeds.
3. Great for charging your phone.
4. Acts as a display cable to display phone on TV or external display.