This issue is almost like a staple now of every Samsung Galaxy device to be released. That issue is of the Galaxy S10 Not fast Charging or Slow Charging Problem.
You plug your phone in and instead of the awesome fast charging you get a very slow charge. Not to fret as in this article I will provide you with seven (7) solutions you can try to fix the issue with your Galaxy S10,S10e and S10 Plus smartphone.
Video Tutorial:
Watch the video below and see how to deal with this problem or continue reading.
How to Fix the Problem:
You can try all the following steps to see which one works for you.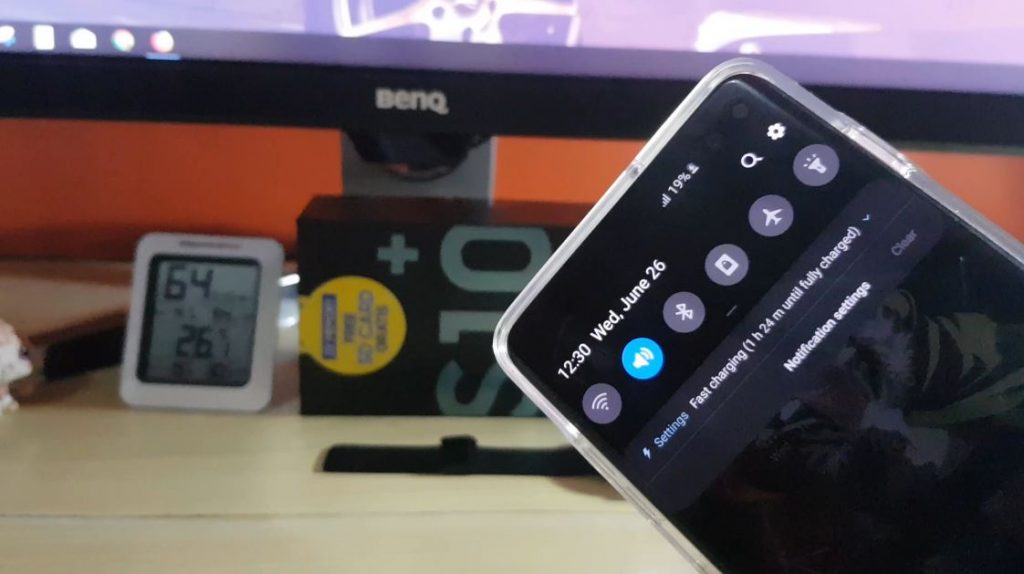 1.Reboot your smartphone. If your phone has been on for a very long time issues can happen and one such issue is problems with charging efficiency so do that right now.
2.Check your Adapter and cable. If you are using a third party adapter its recommended that you switch to a Samsung original. Also there may be issues with the adapter brick or USB cable being faulty in which case switch either out.
3.Try charging the phone while its off doing so will in some cases result in the device charging faster as there are no processes to interfere with the charging speed.
4.Close all background apps that's open and go to settings, device care and choose optimize now.
You can also select battery here and look at battery usage. If you see a app using allot of battery especially when not being used in the background then stop the app or uninstall and see if charge speed improves.
5. Go to settings, Advanced features,Accessories and make sure Fast Wireless charging is on.
6.Go ahead and go to settings, software update and download and install. If there are any updates go ahead and update as this can improve overall stability in all areas including charging features.
7.If all else fails then consider doing a reset of your device as shown in the link, but do remember to backup your phone before proceeding.
Before you Go
Before you go please take the time and share this article on Galaxy S10 Not fast Charging or Slow Charging Problem Fix. It would be greatly appreciated as always.
Please also do me a solid and check out more articles and comment below if you have questions or concerns.