Did you know that there was a recent update to the Galaxy S10 as of June 1 which added some cool new features?
Well there was and one of those features is the addition of a QR Code reader and a feature that allows you to Connect Phone to WiFi without Password using the Galaxy S10.
How can I use this?
Well imagine someone visits your Home and wishes to use the WiFi. Now can you imagine remembering that long code that you set up so long ago.
Well once your Galaxy S10 is already connected to the WiFi network you can automatically share the WiFi network Password to another device by QR Code.
This can be to another Galaxy S10 or Another Phone or gadget as long as they have a QR Code scanner.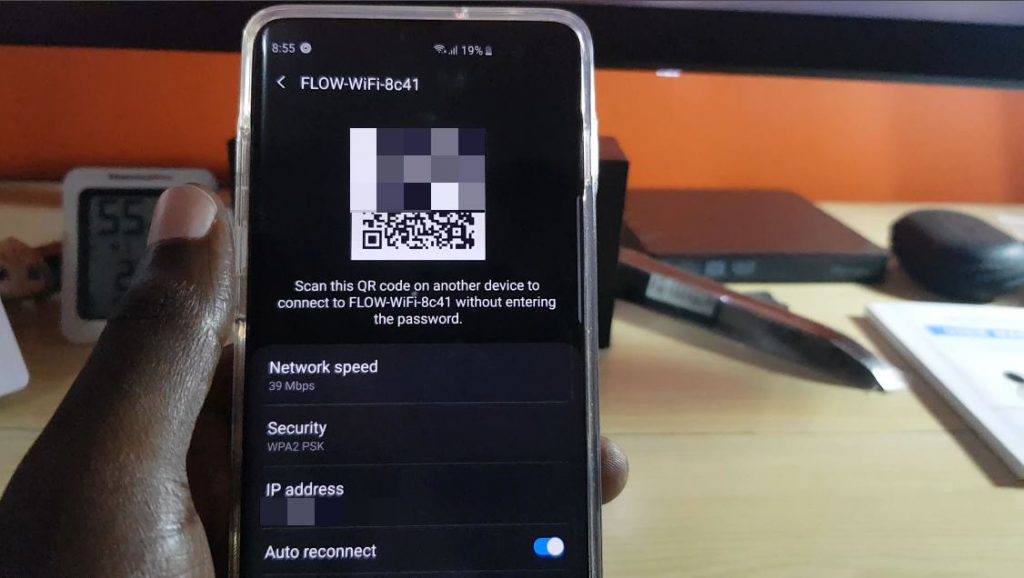 How is it done?
To share WiFi access within a few seconds without knowing or entering the password.
1.On the Galaxy S10 make sure your device is updated to the June 1st patch or later. Go to setting, Software update and download and install while connected to the internet. If you are up to date that's fine.
2.Go to settings,connections,Wi-Fi and choose a WiFi you want to share that you already have access to.
3.Notice the scanable QR code now there that's a new feature.
4. Go ahead and scan the Code using your Galaxy S10 built in QR code scanner: From home screen swipe down twice,look for QR scanner. You can use the scanner to scan any QR code including the given with the WiFi Password. Make sure it another device though as it cant scan itself.
Other Android device can use this one or find a QR Scanner in your phones App store.
Before leaving:
Was this article helpful to you? If so please ask your questions below or share and check out our other articles as well. This new QR code integration on the Galaxy S10 devices is really cool and I do hope Samsung integrates even more features like this for the future.