So if you are like millions of users out there using the Galaxy S10 you may be in the situation where you can't seem to find the Auto rotate option for the screen.
It should be simple enough you know how to do it in most cases but you can't find the Auto rotate option anywhere.
This article will show you on the Galaxy S10 how to Auto Rotate Screen especially if you can't find the Auto rote option as its missing or if you just want to know how to do it for the first time.
What devices does this apply to?
This applies to the Galaxy S10,S10e and S10 Plus as well as all other similar devices.
How to do this on the Galaxy S10?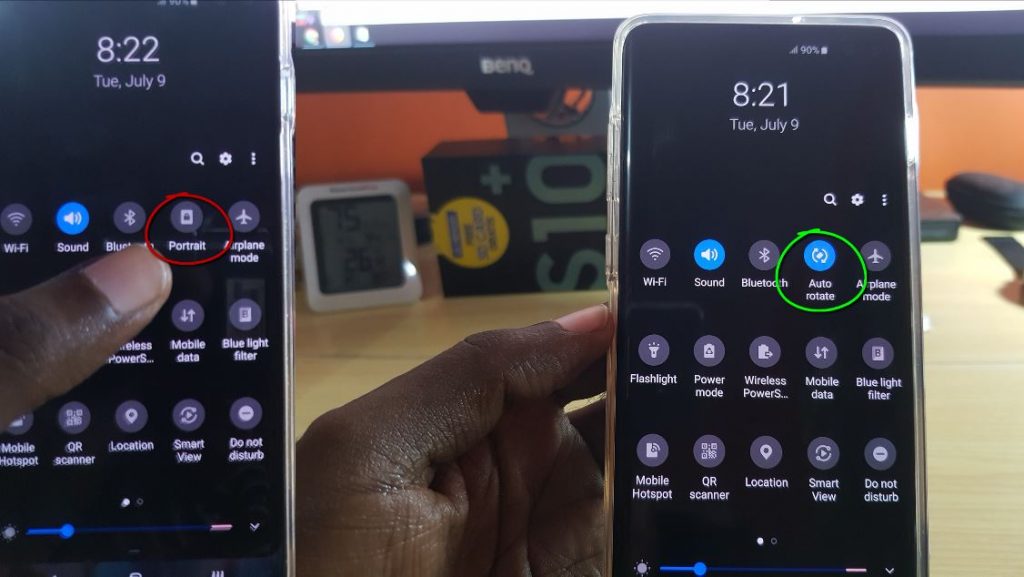 1.Go ahead and go to the home screen of your phone.
2.Now Go ahead and swipe down to access the Notification area.
3.Swipe down again to expand the quick settings or toggles.
4.Now look for Portrait (You were probably looking for Auto Rotate all this time) tap it.
5.Notice it turns to Auto rotate now indicating auto rotate is now on.
The portrait option was showing before indicating your device is locked in portrait mode. In the Past the option would only say Auto Rotate and never change and this has tricked many users. Do also check out how to fix problems with Auto rotate.
Video Tutorial
Watch the following video tutorial to see it all being done step by step.
Bonus Tip:
Did you know that the Home screen and Lock screen can be rotated if you want? well to do so go back to the Auto Rotate option in quick settings and tap the text and not the icon.
Now turn on Home screen and Lock screen under Rotate to landscape mode. That's it now those two screen will rotate along with other screens.
Before you Go
Congrats on learning how to Auto the screen Rotate Screen or turn it sideways on the Galaxy S10. Especially if you could not find the Auto Rotate option.
Please share your thoughts and comments below and please check out our other articles as well. It would be so nice to hear from you so start a discussion now.