So today's tutorial will be focused on showing you in detail how to change the Batteries in the Fortress Security System Window, Door and motion sensors.
If you don't know the Wireless sensors that comes with the Fortress security system use various batteries to power the units.
This guide will show you how to find the battery you need and change them out for a new one. I have also include video tutorials to make things easier.
What you will need?
You will need all the following.
1.A screw driver (Philips).
2.Two (2) AAA batteries per motion sensor.
3.Two (2) A23 Batteries per Window or Door sensor.
How its done step by step?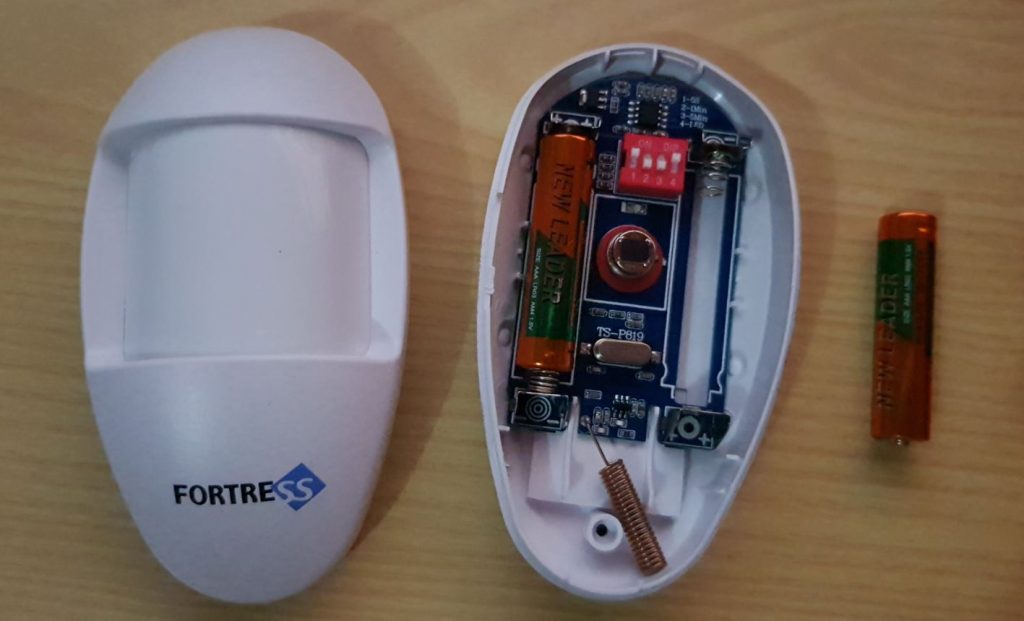 Simply skip to the section that related to the particular battery that you need changed:
Motion Detector
1.Unmounted the motion detector from the wall if you have it mounted.
2.Turn off the motion detector.You can also follow along by watching the video above.
3.Using your screwdriver turn the sensor over and remove the single screw using a Philips screw driver from the narrow end of the sensor.
4.Separate both halves. Change the AAA batteries of which there are two inside.
5.Close the back up the sensor and put the screw back in. That's it turn the sensor back on and it should be working as normal, be sure to test it.
Door and Window Sensor
1.Note that there are no screws in the Door and Window sensor.
2.If the sensor is mounted to a door or wall with the adhesive strip that's not a issue.
3.Bellow the Fortress logo end hold firmly and pull . You should notice the points at which both halves of the sensor is joined. It will pull apart and the back will separate from the front. (Its OK if the back remain in place on the door or window with the adhesive)
4.Inside you will notice a small Battery A23, from here simply remove it and replace with a new one.
5.Snap the cover back on in place. it should snap and shut and close to the back section with the adhesive on the window or door. From here simply test the sensor and that's it.
Before You Go
That's it ladies and gentlemen for this tutorial. Please send me your feedback below in the comments. I would also love if you could share this article and check out even more of our articles here on the blog.