If you have gotten the new iPhone 11 then one of the questions you may ask yourself is How to Install SIM Card in iPhone 11?
Good question however I will do my best to answer that question. Showing you step by step What to do in order to do just that.
What devices does this apply to?
This a guide that will work for any of the new iPhone's which includes the iPhone 11, iPhone 11 Pro and iPhone 11 Pro Max.
What SIM Card Does the iPhone 11 Use?
The iPhone 11 and the other variants use a Nano-SIM card which is very small. You will need to either get one from your carrier or cut yours down to size. If you have one already you are good to go.
Video Tutorial:
This video tutorial runs you through the entire process of inserting the SIM card into place and making everything worked no steps skipped.
How to Install iPhone 11 SIM Card?
So in order to do this you will need the SIM ejection tool that inside the Box.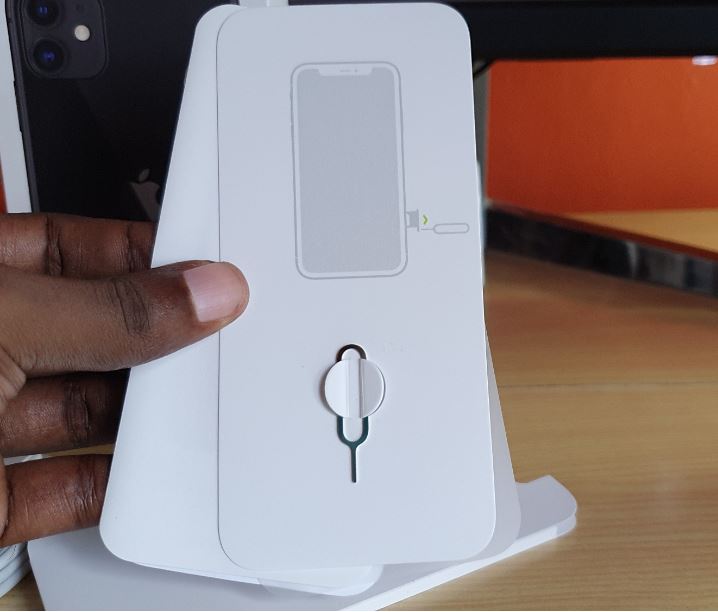 1.With the Sim Ejection tool in hand go ahead and turn off the iPhone (It can also be Kept On if preferred).
2.Now look to the right side you should see a Small hole.
3.Go ahead and insert the SIM Ejection tool into the hole, small end first.
4.Now apply a liberal amount of pressure directly down keep the tool as straight as possible.
5.The SIM tray will come right up. Get a Nano-SIM and insert it into the tray. Pay close attention to the orientation natch as the SIM only goes in one way. After affixing it go ahead and insert it once more back in place.
The section with the hole should point down. That's it power up your phone again and it should work.
You May Need:
You may find this useful in some cases.
Troubleshooting:
1.Sim Not being detected: Make sure its active, you can test the SIM card using another phone. Also make sure its seated properly, you can do this by removing it and reinserting.
2.SIM Card Does not Fit the Tray: You may have a larger SIM card, get a Nano or cut yours down to size. Also some SIM card come cut in various Sizes and you only need snap off the extra bit or replace it later. Also make sure the SIM is aligned with the tray properly it should snap into place.
3.SIM tray not going down: Did you orient the SIM card tray properly if turned incorrectly it will not go down. It should not be forced and slide into place easily.
Do me a Favor!
Could you do me a solid and first of all share this article with a few friends. You can also ask your questions below. I would love it too if you check out a few more articles too.
Continue Reading we have even more Tips for you: